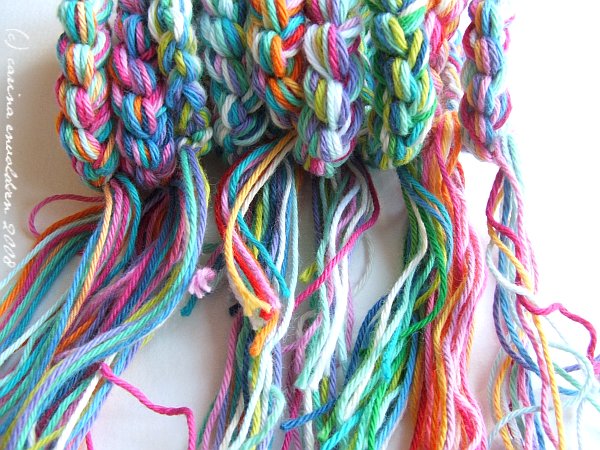 So… some crafting actually does happen here from time to time! And here's the proof. Lots of pictures – I'm sorry if you OD on the colourificness of this post! But it is worth it to read on 'till the end of the post. ;-)
I made these bracelets last night. I first made one to wear at work yesterday. I like wearing a tiny little thing that I made. To balance all the cheap soul less stuff that comes from Asia that I have to put on the shelves.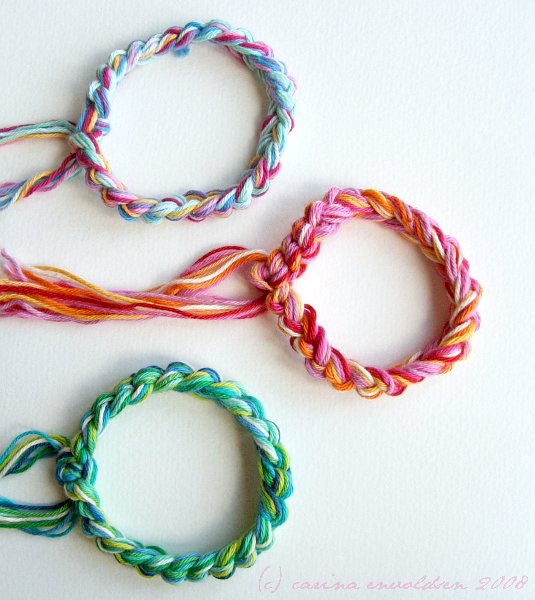 Yummy colours, I think. I really like the green one. There's a surprise, eh? But the pink and orange is nice too. Raspberry ice cream?
That middle one is really nice too. Those colours make me think of the 70's…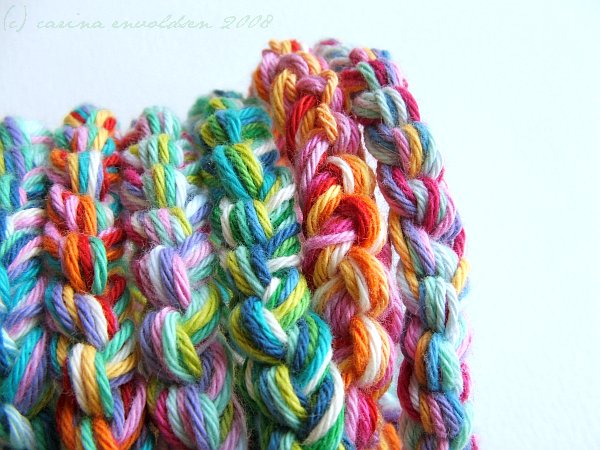 These are all quite summery. I like summer. We have summer right now, actually! Albeit a very windy one! But that's good I suppose; prevents it to become unbearably hot.