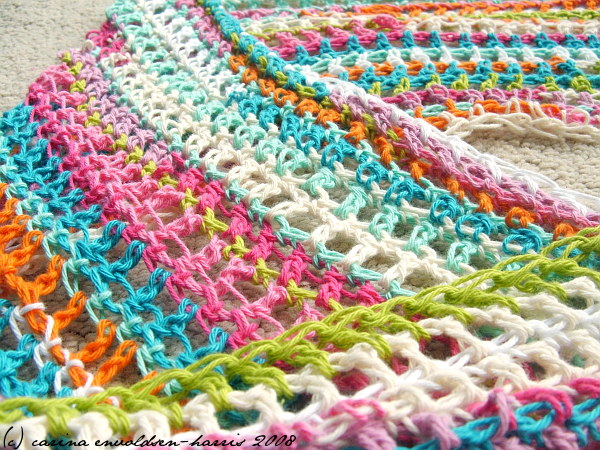 You didn't think I'd go anywhere (even on our honeymoon) without some kind of crafty project, did you? I took some yarn and some crochet hooks. This is NOT the result of my crocheting in Rome, however.
Because the one I started (atleast three times!) in Rome, which kept me busy both at the train station in Naples and on the train back to Rome, just wasn't… right. So I frogged it and made this one instead when we came home.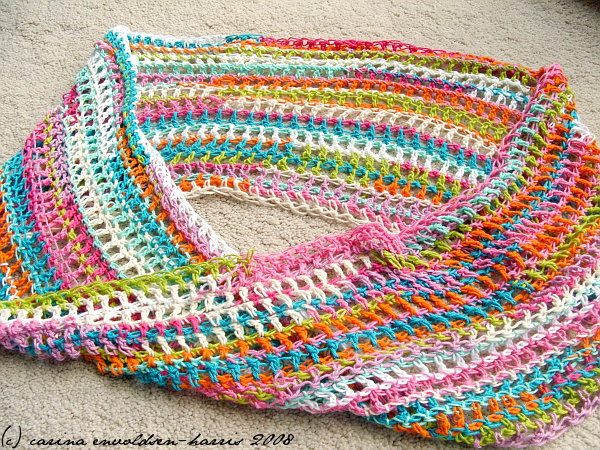 It's a moebius scarf (click here to read what that means) and really quick to make! Long and short lengths of yarn tied together and then you just get stuck in there. I used cotton yarn that usually requires a 3.0 or 3.5mm hook, but I used a 8.0mm hook to make it really loose. The rows are alternating single and double crochet.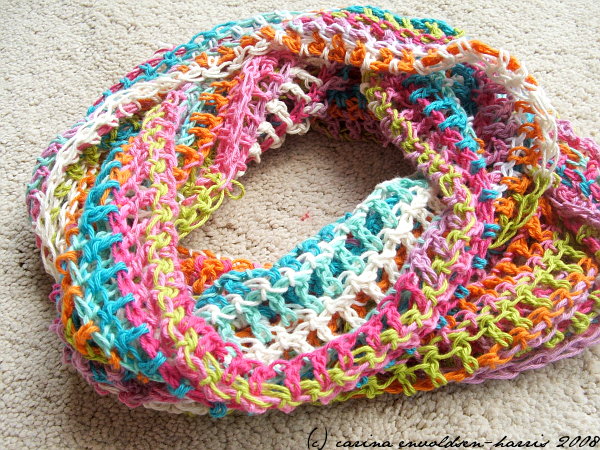 I like this waaaay better than the Roman one(s). Love all the colours. You need happy colours in winter, right? There's enough black and brown and blue and grey around…