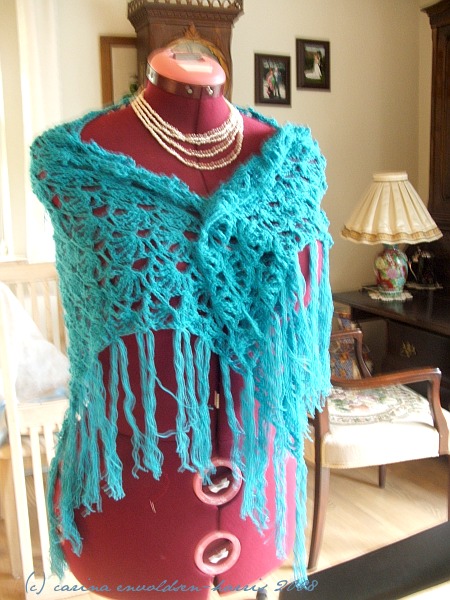 Doesn't it just make my mum's dress form look rather pretty? I made this shawl as a birthday present for my sister. I finished it when I was in Denmark at the end of August, but obviously, I couldn't even mention it here before I actually gave it to her. She reads the blog, you see!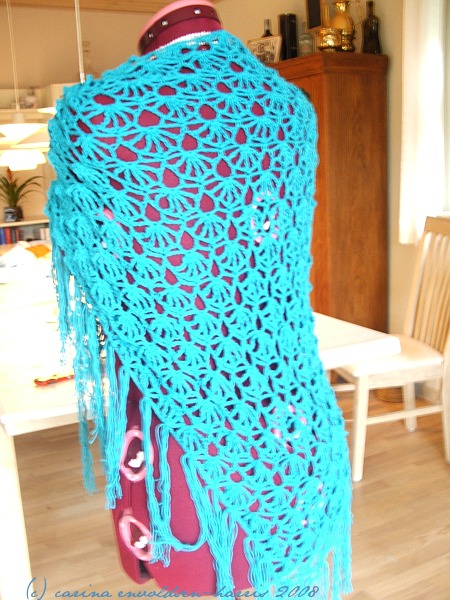 She got it when we were all together last month. I dare say I think she liked it, she wore it pretty much all the time! It makes me soooo so so happy when the things I make are appreciated. :-)
It is the Sweet Pea Shawl pattern from the Happy Hooker. I just love this pattern, it is pretty and quite quick to make. Except when you have to go to another country to get enough yarn to finish it. Ha!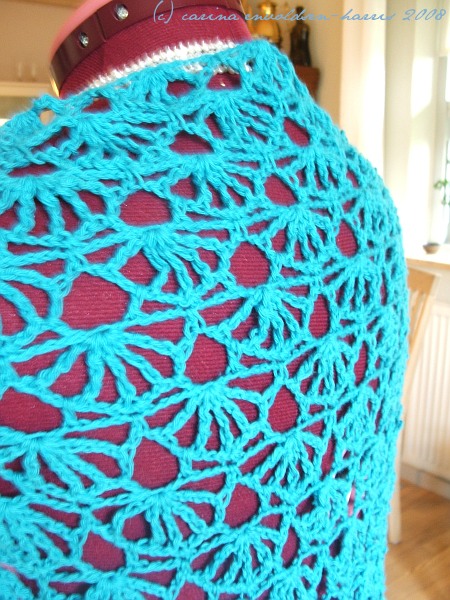 I have found an easy way to make fringes for shawls (well, this one anyway; it's the only shawl pattern I've used…) Wrap, wrap and wrap your yarn around a DVD case on the long length and cut the yarn at just one of the ends. This gives you lengths of yarn that are twice as long as the DVD case is tall. Then I take 5 strands and simply tie them onto the shawl. Easy-peasy!