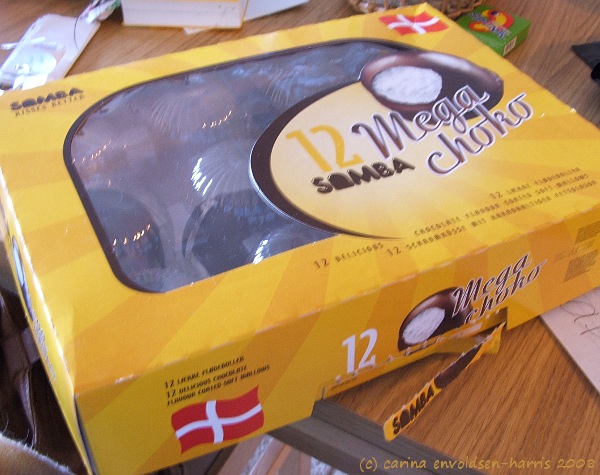 Yesterday in London we went to Scandinavian Kitchen, a cafe which, yes, you probably guessed it, serves Scandinavian food. We didn't eat there, though, we went so I could buy some Danish food stuff. Like this big box of flødeboller. I don't even know how to describe what they are. They have a thin waffle like bottom, the white is a puffy, creamy sweet thing made from beaten eggs and covered with thin dark chocolate.
They are yummy! Unfortunately, a few hours being banged about on the Tube and in the streets, made some of them break. But they are still yummy! And the worst of them I put in the freezer because broken, frozen flødeboller are also very, very nice! They are not a Christmas speciality, by the way. I just fancied some, seeing as they had them. Ha!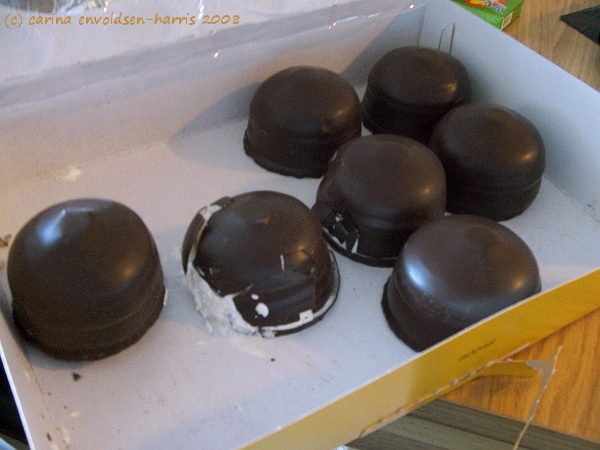 We went to Liberty and then down to Carnaby Street where the All Saints shop had loads of old Singer sewing machines in the window. How cool is that? Not terribly photogenic, but you get the idea, right?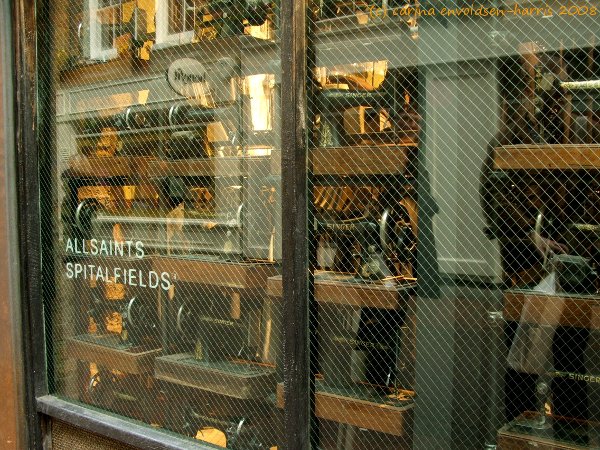 And how about this cool Christmas tree in Levi's, or wherever it was…? I think I'm going to make a 'tree' like that next year. Ok, maybe not. ;-)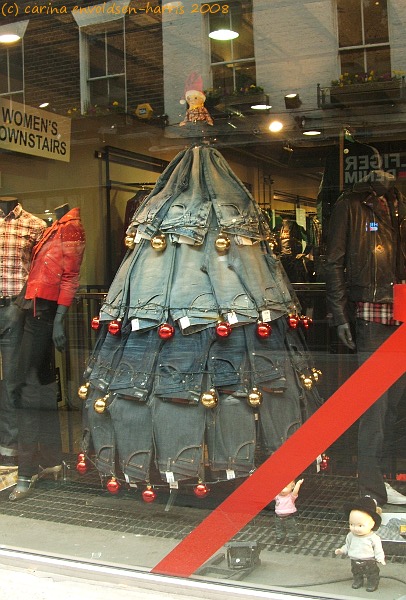 And these giant snowmen were floating graciously above the street. What with there rarely being any snow for Christmas, sometimes it's difficult to get into the right mood. But somehow these guys made me think, hell yeah, it IS almost Christmas, wahey!!