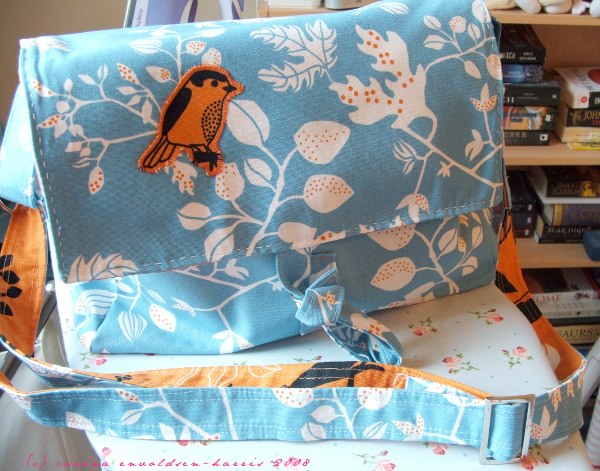 Weee, I can finally show you this bag I made for my sister for Christmas. It was intended as a bag for her school books, but apparently, she has way too many books! So it will have to hold her lunch instead!
The fabric, both inside and out, is from IKEA. Don't you just LOVE it? I know I do! My sister should too, it has birds on it and she loves birds. Like in an almost disturbingly fashion! ;-)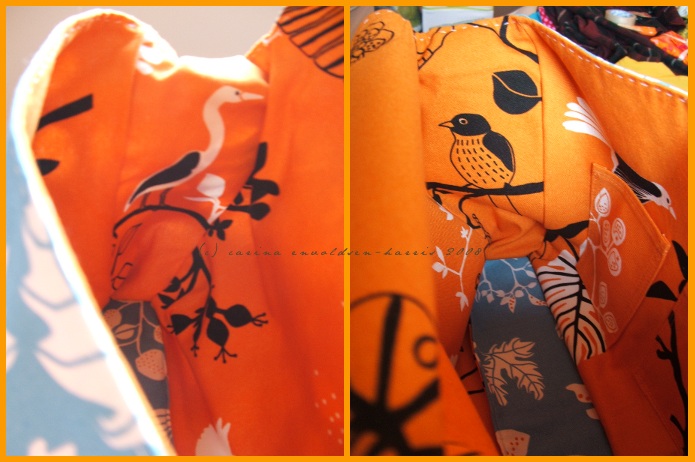 The inside. Of course I had to line up the fabric to get maximum birdage in there. Those birds really are terribly cute, don't you think!?
The strap. With a slider. Which seemed difficult at first, but once you figure it out, it totally makes sense! Although, to help myself remember how to do it for next time (when I finally make a bag for ME), I've taken some step by step pictures and I'm going to write a tutorial for it very soon.