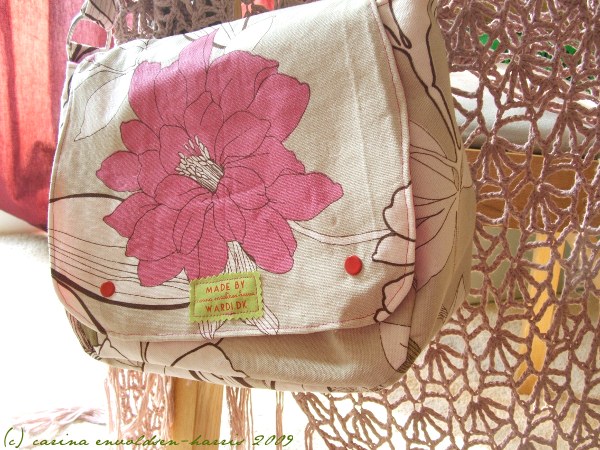 Here's my new bag! Isn't it a beauty? I love it so much and I can't wait to take it out and about! The fabric is the leftovers from some cushion covers I made recently.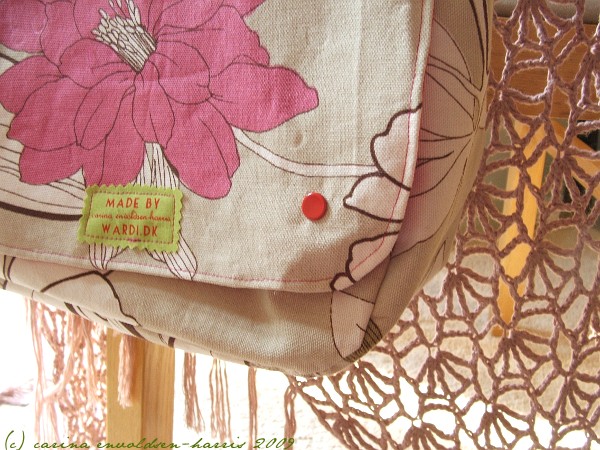 It has snap closures – I've never used those before so I wasn't sure how to do them (despite it being incredibly simple!), but a call to my mum and I was able to do them without a hitch.
The strap is adjustable, so it can go across the body or just hang off the shoulder.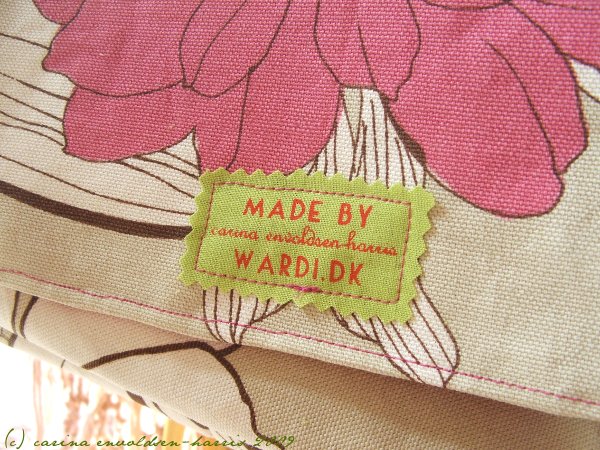 And will you take a look at that label? Made it meself, I dids. With the gocco. So easy peasy! And I just love that colour combination of red and apple green. So happy!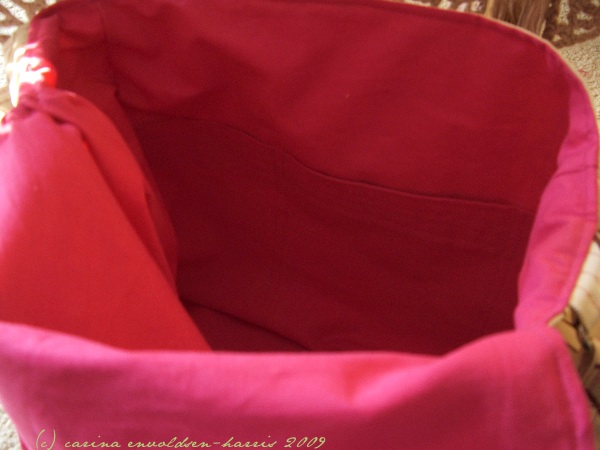 The lining is bright pink (which makes it really difficult to photograph because it is so vibrant it just sorta burns the pixels! Anyway, there are 3 pockets inside, one for the mobile phone, one for keys and one for, well, who knows what.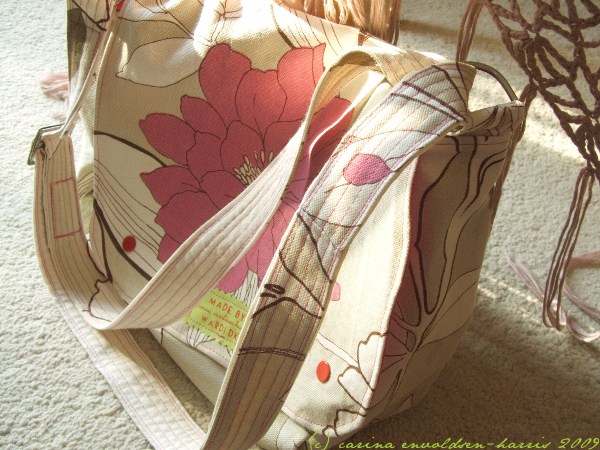 I love my new bag, I am so happy with how it turned out. And a wee part of me can scarcely believe that I actually made that! It just goes to show that with practice you can do or make anything. I couldn't have made this 3 years ago when I started sewing. I have learnt from doing. And if I can do it, so can you. Seriously.