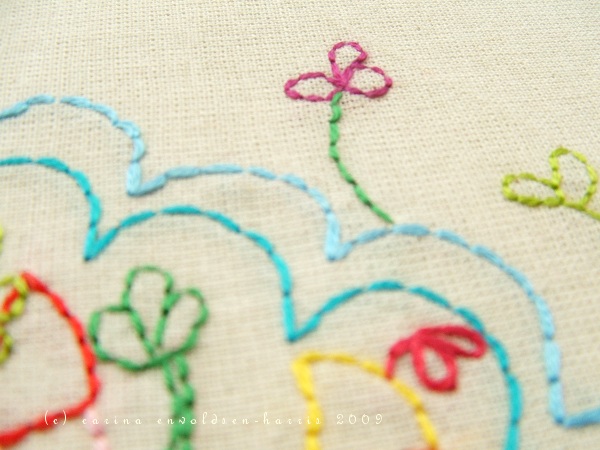 Oh. My. Gawd. People, I am just sooooo excited about that little sneak peek there. And even more so about the whole thing. It is part of my first embroidery pattern. 100% fresh, new and original! Hurraaah! I am so, so, so happy about it. I hope you will like it too (nay, love it!?)
I finieshed doing the embroidering last night and this morning I ironed it and that is always such a magic thing to do with embroidery. First of all, it removes all the little wrinkles in the fabric, but it also makes the stitches lie closer to the fabric – and I may be imaging things, but it seems like it also enhances the colour of the thread?
I am almost ready to show it to you, just need to do the final adjustments on the pattern itself. Exciting!