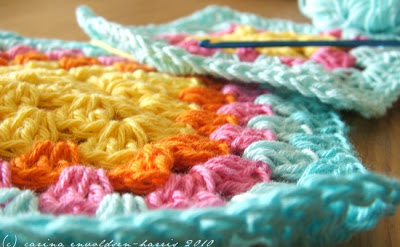 I haven't done any crochet in a little while, but then the other day I suddenly got The Urge. Do you ever get that? Must. Crochet. Now. As sudden urges go, it's not the worst one, huh?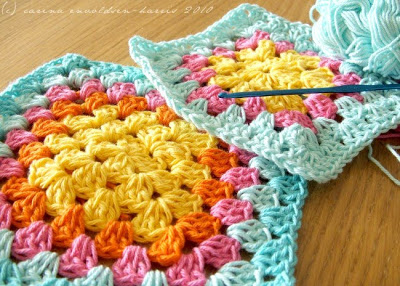 Trying to make a granny square with a hexagon in the middle.. can't quite get it right – the square is more of a rectangle than a square. I s'pose I should google it!
No problems with the regular granny square, though! If you fancy making one, here's a link to a granny square tutorial for your convenience. And, if you make enough squares, you might fancy joining them all together to a cosy blanket? That's what I would do. You know, if it weren't so hot and making blankets is probably the furthest from my mind as it could probably get.
Do you ever get any sudden crafty urges?
○ • ○ • ○ • ○ • ○ • ○ • ○ • ○ • ○ • ○