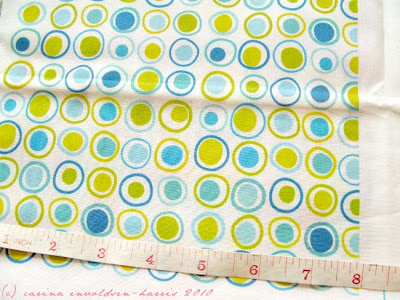 Maybe you very vaguely remember my Wonky Dots design? It's ok if you don't, this is not a test. But I made two different versions of it. Above is Wonky Dots Cool, because you know, it's cool AND it uses cool colours. I really like this version; it has lots of green after all…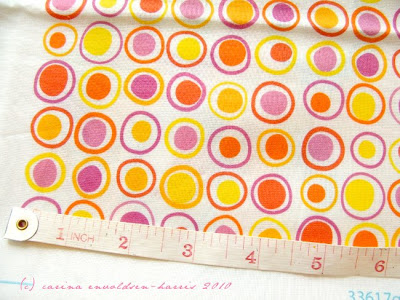 And then, Wonky Dots Warm. It is still cool BUT it uses warm colours, as you would probably have guessed even without looking at the picture. Mmmm… lovin' that yellow. Where do you put yellow? Is it cool or warm for you? Do you like yellow? I know some people really don't. I'm kinda one of them, but it's really growing on me!
These two designs are really rather special because: Tony said 'oh that would look nice for a shirt'. The wonder here being that 1) he actually noticed the fabric, 2) he likes it (!!) and 3) he would wear it!
○ • ○ • ○ • ○ • ○ • ○ • ○ • ○ • ○ • ○