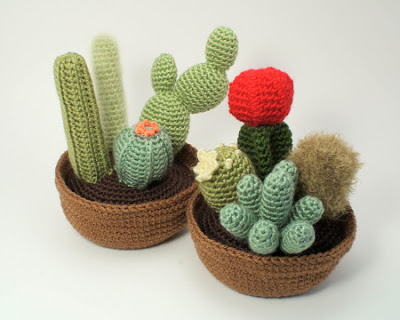 Image from PlanetJune.com
Hello, hello, hello!!
How awesome are these crochet cacti? Seriously awesome, that's what!
They are so detailed and life like. As you would expect from the crochet genius that is June of PlanetJune. I really do believe there's nothing she can't turn into crochet if she puts her mind to it!
Do visit her blog to read all about these cacti patterns. And once you have read about them, try to resist buying atleast one of them (each pattern includes 4 different cacti!) – I dare ya!
Cactus Collection 1 – Cactus Collection 2 – Cactus Collection 1 + 2
°°°º°O°º°°°º°O°º°°°º°O°º°°°º°O°º°°°º°O°º°°°