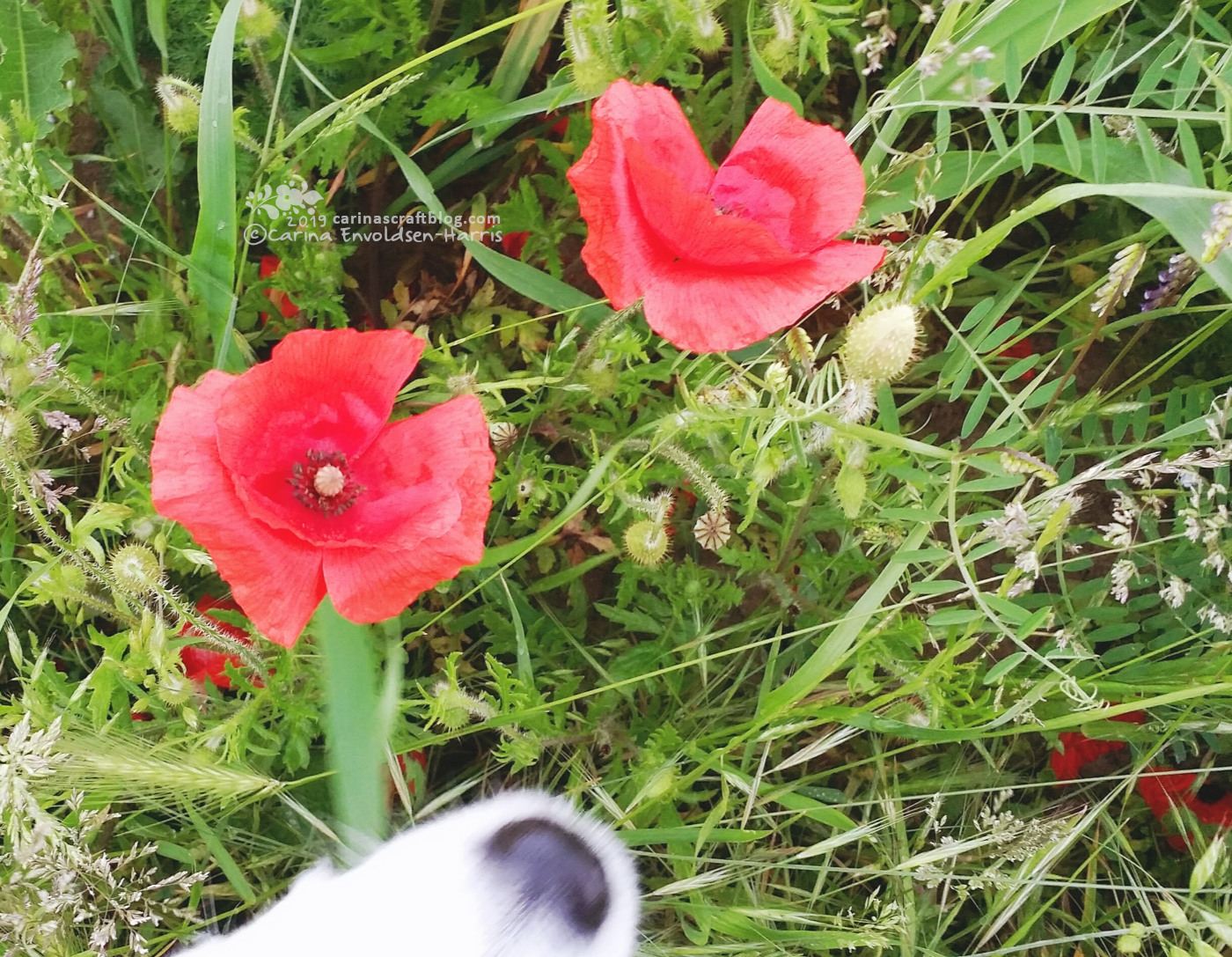 One morning in early-ish June of 2016 stands out vividly in my memory. I was walking Blake along a road where we often do our morning walk. It was sunny and warm and I was picking sweet peas and poppies. My friend Christine was driving up for a visit and I was looking forward to that and feeling joyful as Blake was sniffing at grasses.
I remember this morning so vividly because it is the last time I felt any kind of joy or happiness without the spectre of the uncertainty and anxiety that has been part of my life for almost three years.
Because there was another summer morning that June which brought completely opposite feelings. The morning of June 24. I woke up early so I had been following the results of the EU referendum coming in and I watched in disbelief and horror as they announced the result.
It felt like the ground fell away beneath my feet. I could not believe that people would actually vote for something that would make their lives worse. In ways that were obvious and ways that hadn't yet become clear at that point.
But the most visceral memory of that morning is stumbling out, somewhat sleep deprived, in the brilliant sunshine, walking Blake across the sun bleached field behind our house. Wondering, every time we passed someone else, "was it you, did you vote for this?" "Did you vote to send me home?"
Because that's really what it comes down to. People have been fed lies about the impact of immigrants to this country. To the point where they don't know the difference between people who have come here using their right to free movement as Europeans and refugees who have come here from other parts of the world (not that they should be treated with anything less than compassion, either).
On that day, June 24 2016, I was robbed of any peace of mind. Like millions of other Europeans in this country, and UK nationals who are immigrants in other European countries, our rights to carry on our lives have been up in the air.
And they still are. Although we must apply for 'settled status', this is not a straightforward process. Especially if you have an 'alternative' job like me where you don't have an employer with the paperwork that goes with that. And note that is an application, not just a registration. So even someone who has all the paperwork, going back years and years, to prove they have every right to be here, could be told their application was rejected. And with the Windrush scandal in fresh memory, many people do not trust the Home Office to get this process right.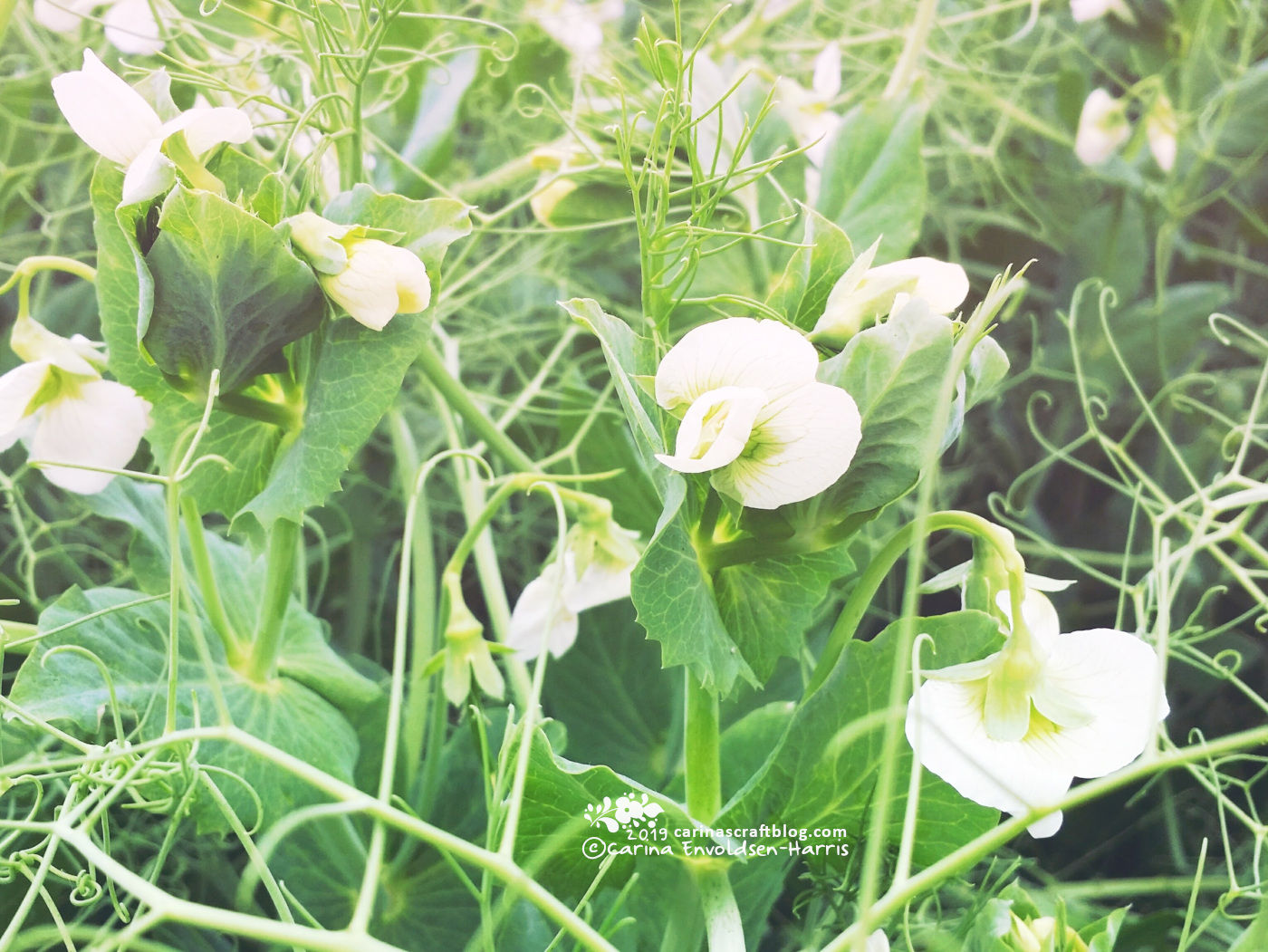 I have had many sleepless nights wondering what is going to happy to me, to our little family. Will I be able to stay? If not, what is my/our 'exit strategy' going to be? I have lived most of my adult life in the UK. I have family and friends in Denmark, of course, but I do not have any kind of network with regards to work. I would have to start all over again. And Tony and I would most likely have to live apart for some time. And what about Tony's job prospects? It is not exactly easy-peasy to move to Denmark as an immigrant from a country outside the EU.
"You will be ok, you're married to an English guy", some people have told me. Nope, doesn't make any difference whatsoever.
"But you'll be ok, you're from Denmark", some people say. Why does that make things better or easier for me? I know full well what they're not saying "you're not one of those East Europeans who come over here and take our jobs!" or "you're not one of those lazy East Europeans who come over here and sponge off the system!"
This makes me so angry. As a matter of fact, I did have to receive job seekers allowance for a short while after I was laid off when Woolworths went bust. But basically everyone I encountered on my visits to the Jobcentre were English.
We have been called "citizens of nowhere" and "queue jumpers" (by Theresa May, the Prime Minister!!), but Europeans, whether from the East or the West, do not come here to sponge off the system. They come here to make a better life for themselves and their families. And that means working, often taking jobs that English people don't want (or is qualified for). So it's not a matter of taking someone's job, it's a job that someone didn't want in the first place.
And it's not just people building houses or picking fruit or whatever. The NHS is short many thousands of nurses and doctors. This is largely due to a decade of Tory cuts to these services, but in the past three years, a lot of the doctors and nurses who would have come here from other EU countries have stayed away due to the uncertainties of Brexit and the hostile environment caused by it.
You can't just magically employ UK nurses and doctors or dentists or vets or whatever if there are none who have the qualifications. Which is difficult when getting a university education is out of reach of many people.
I really am amazed that so many people have been taken in by the lies of rich Brexiteers, making people believe that the EU is out to get them, when in fact the EU has their best interest at heart but these mega rich Leavers want to leave because it will make them richer. To hell with everyone else.
That makes me so angry. Fair enough, if there were reasonable arguments for Leaving, but there isn't. It's all about rich people wanting to line their own pockets, racism and, sorry to say it, stupidity. I see no pros to leaving, only cons, and mainly one big Con. The deception of people who have been fed lies about immigrants for years by the tabloids and right wing politicians.
And it makes me angry that the referendum was held in the first place, because it was only done to 'save' the Conservative party, but look what a great outcome that has resulted in.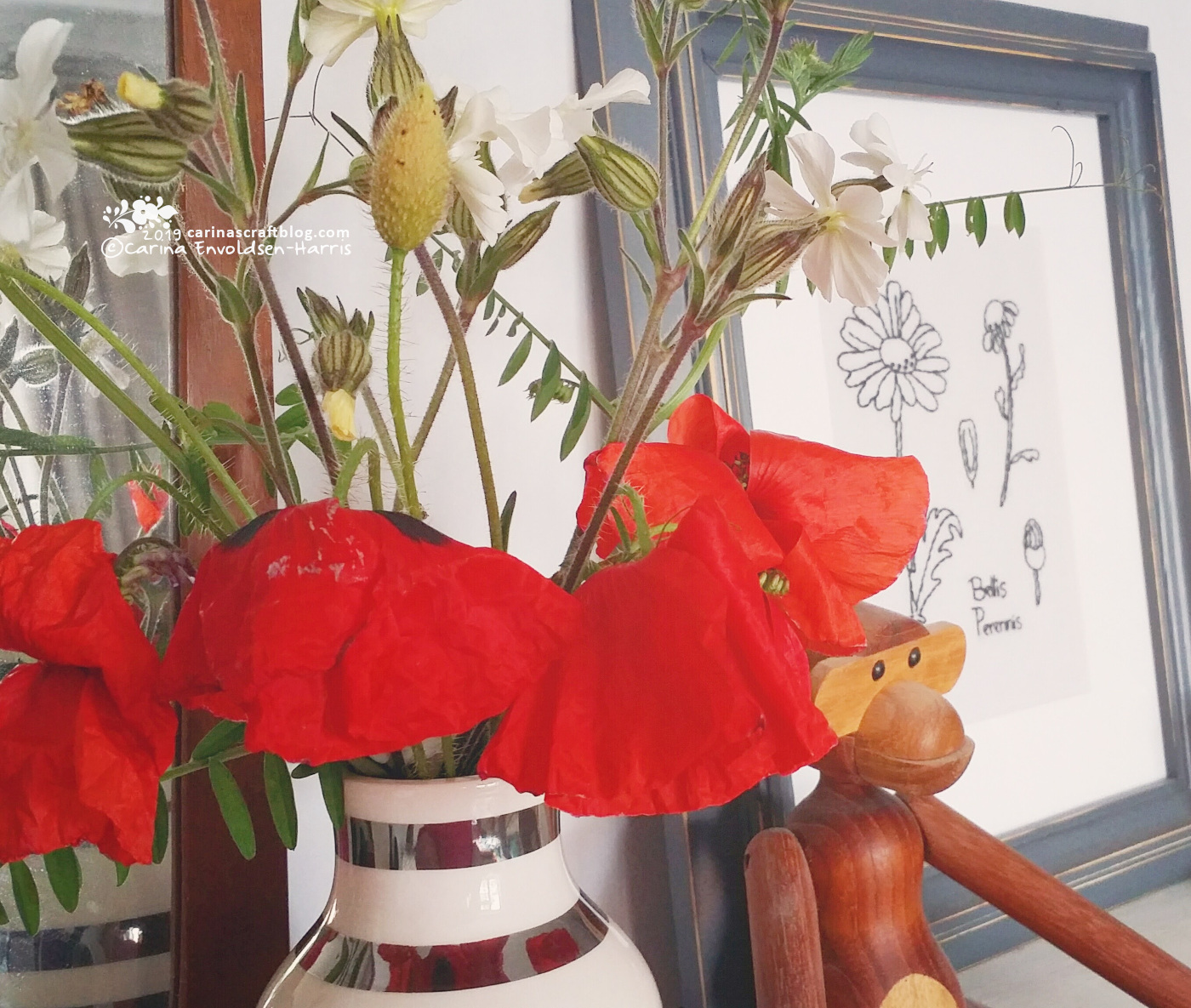 We went to visit my parents a couple of weeks ago, I wanted to make sure that we went to Denmark before March 29th, because anything after that is completely up in the air. There is four weeks to go and still there is no plan. Other than Theresa May's 'Brexit means Brexit'. And the referendum wasn't even binding and obtained by illegal means. It is truly astonishing that a mature democracy is allowing this sort of thing to happen. Pushing the country towards serious economic consequences, especially if it is a no-deal situation. Maybe civil unrest.
It is truly terrifying. We can't plan anything. Would you book a holiday abroad if you don't know whether planes will be flying or not for an extended period? I wouldn't. People joke about stockpiling food and body bags (!!), but really it's no joke. There could be shortages of food and medicines. Thankfully, we do not need any life saving medicines, but we have been buying extras of tinned and dry foods. Just in case. We shouldn't have to do that in a so-called first world country!
What will happen to my little business? Will I be able to carry on? What about EU VAT? A few weeks ago, I ordered a bunch of embroidery thread, because DMC (the brand I use) is French and who knows if the price of thread will be affected if the UK crashes out of the EU without a deal. I can't risk not having threads!
I sometimes lie awake at night, unable to fall asleep for hours because I am wondering about what will happen to me and this country. The country that is my home, but where I have been made to feel like I am here illegally, despite having every right to be here.
Occasionally, I will randomly start crying because of the fear and uncertainty. On a few occasions, I have experienced what I guess must be anxiety attacks. Recently, I was walking down the stairs and all of a sudden I couldn't move and had trouble breathing. Luckily, Tony was home and I managed to whisper to him that I needed him to come help me. I am not the only one who experiences this and it's all caused by this uncertainty of not knowing what the future holds.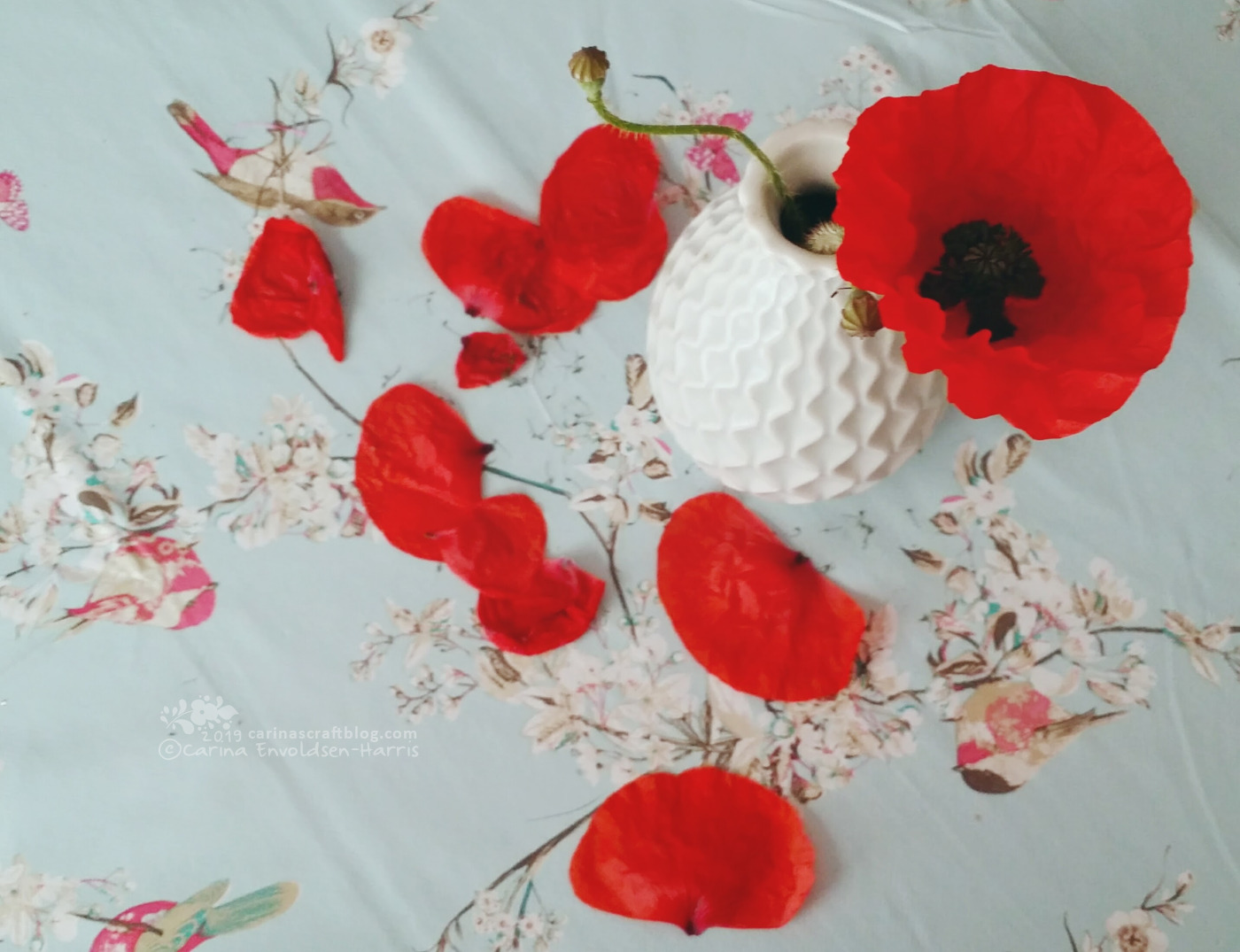 It's not just the uncertainty of the bigger picture. All the time, I feel a subtle level of fear. It is something as simple as speaking in public. I have an accent, but maybe not one that's easy to place. I've been asked if I'm from a bunch of different countries: Germany, Australia, South Africa, Poland, Sweden. Tony doesn't speak a lot of Danish, but he does speak some and we sometimes speak Danish in public, but since the referendum, I feel very self conscious about that. I fear that one day, someone is going to think I am from one of those countries they have been told are swarming into the UK and I'll be subjected to verbal, if not physical abuse.
UK citizens are undoubtedly, rightfully, worried about the effects of Brexit, but I don't think they can fully understand how unsettling and worrying it is for us.
In a way, Theresa May is right, I am a citizen of nowhere. Because my sense of feeling at home and welcome in my own home has been stolen from me. I have been robbed of peace of mind. I don't know if I can ever fully forgive that.
There are days when I can momentarily almost forget about it all. Especially when we were in New York, where Brexit wasn't constantly on the news. Just like grieving, you will occasionally feel moments of joy, but those are fleeting moments and then you are once again punched in the gut by the reality of what is happening.
I am so exhausted by it all. And there is no end in sight. No relief, no respite.
When Woolworths went bust, the last couple of months of trading were very stressful for us employees. First there was the uncertainty of "is it actually closing down?" and then when we knew we would lose our jobs but we still had to work through that last month. Which was difficult to say the least. Everything was at reduced prices but people still seemed to think that the prices should be slashed even more and telling us that without thinking about the consequences for us.
Those two months were awful, but atleast it was for a limited time, we could see the end of it. I never imagined that I would be in a similar, but much worse, situation of stress and anxiety. For much longer. With no end in sight.
I feel like I'm living two lives. One where everything is normal. Do the laundry, go shopping, walk the dog, put out the bins, post colourful pictures on Instagram. And one where I feel like I'm trapped in a dark room, screaming and no one hears me.
And the sadness of knowing that there are millions of us going through this. Both EU citizens in the UK and UK citizens in the EU. Although there are so many of us in this situation, it feels very lonely.
Sometimes I just feel numb. And I think that's actually worse than feeling angry or sad about it because maybe that means I've stopped caring about it…
---
This has been a very long post and I thank you for reading all of it. If you are a UK citizen, can I implore you to write to your MP and tell them in no uncertain terms how awful Brexit is? It's all well and good to re-tweet stuff, but I think inundating MPs with messages from real actual humans probably works better.
Also, please give the EU citizens you know a big hug. I'm sure they could use it!
And speaking of EU citizens, if you know someone who is older or vulnerable in some way, please look out for them and help if you can with applying for the 'settled status'. We must do this but not everyone is aware of it.
P.S. Yeah, don't even try and leave pro-Brexit or nasty comments, I'm just going to delete 'em.