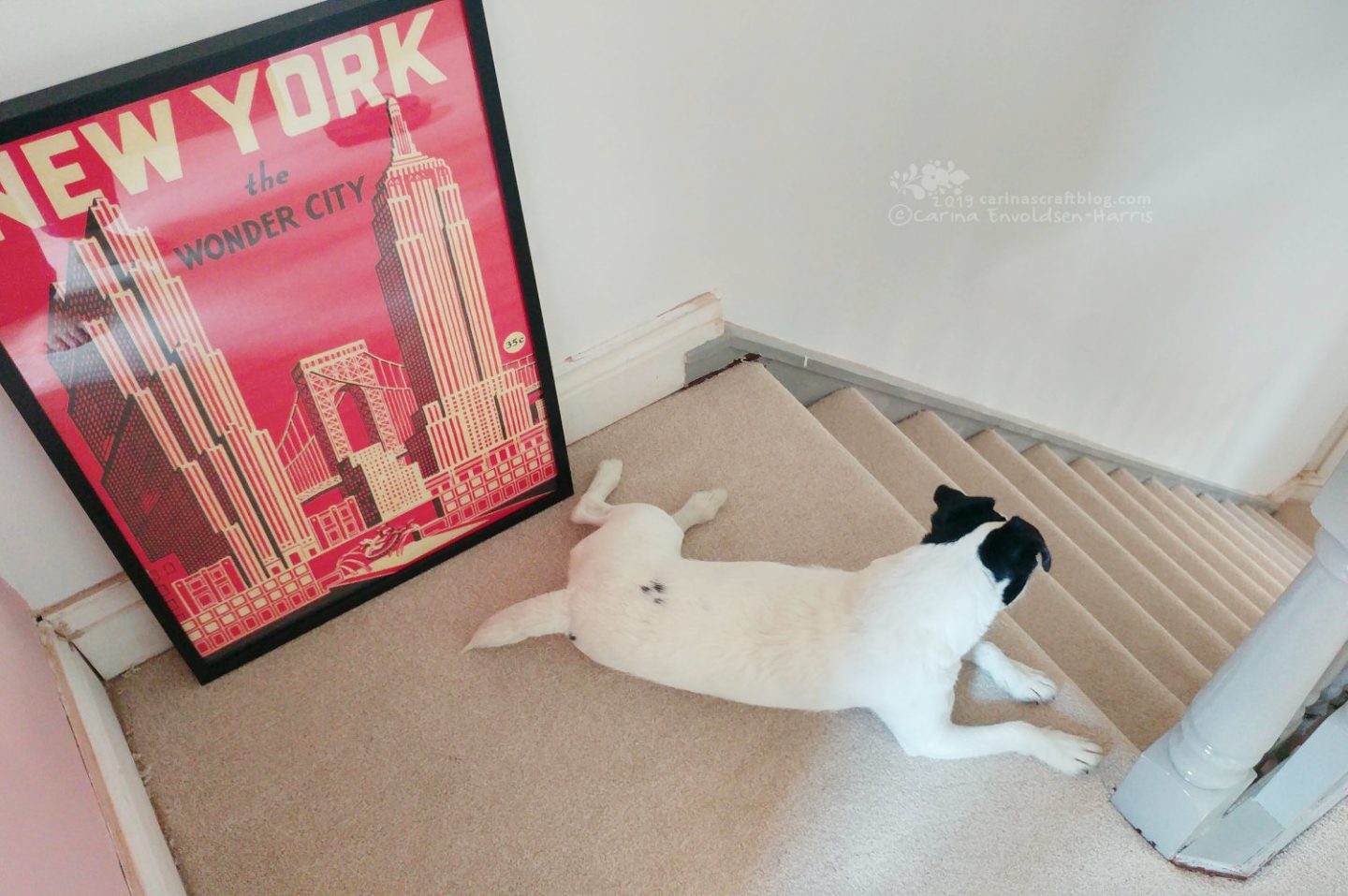 Hello! We are through the worst bits of the renovating/decorating process. The very messy and noisy bit of having the chimney and fireplace removed is done, as is the plastering and most of the painting. The end is in sight! We just have some architraves and doors and skirting boards to paint.
But we can already enjoy our "new" house and the thing we probably enjoy the most is the carpet in the living room and on the stairs and landing. Carpet wasn't part of our original plan (or budget!!) but it was so worth it.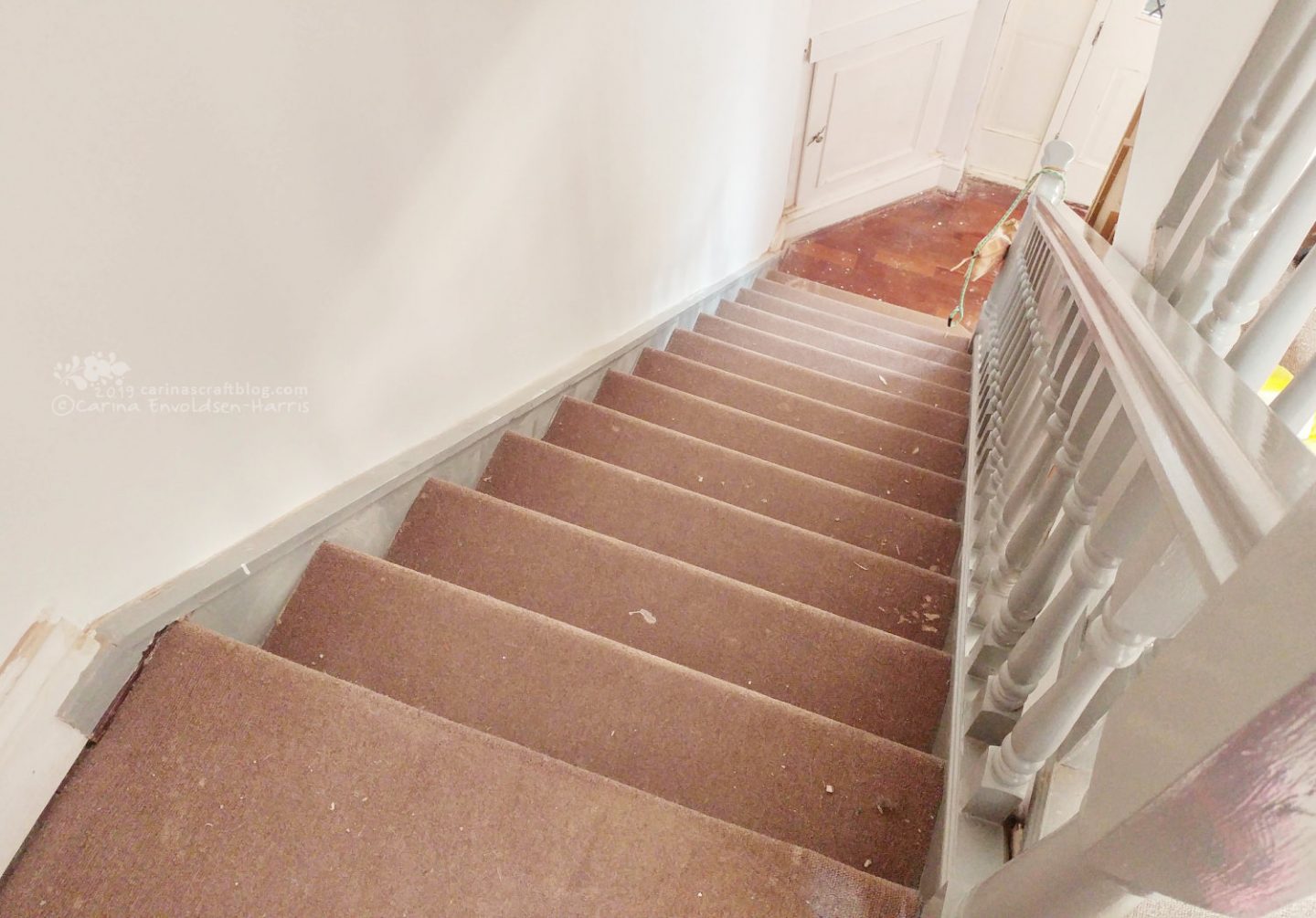 There was carpet on the stairs and landing when we moved in but it was very thin and with no underlay. Plus it just looked kinda grubby so we didn't like walking on it with bare feet. In this picture it looks proper dirty because this was taken after the plastering and painting and we weren't particularly careful because we knew we were getting rid of the carpet! :-)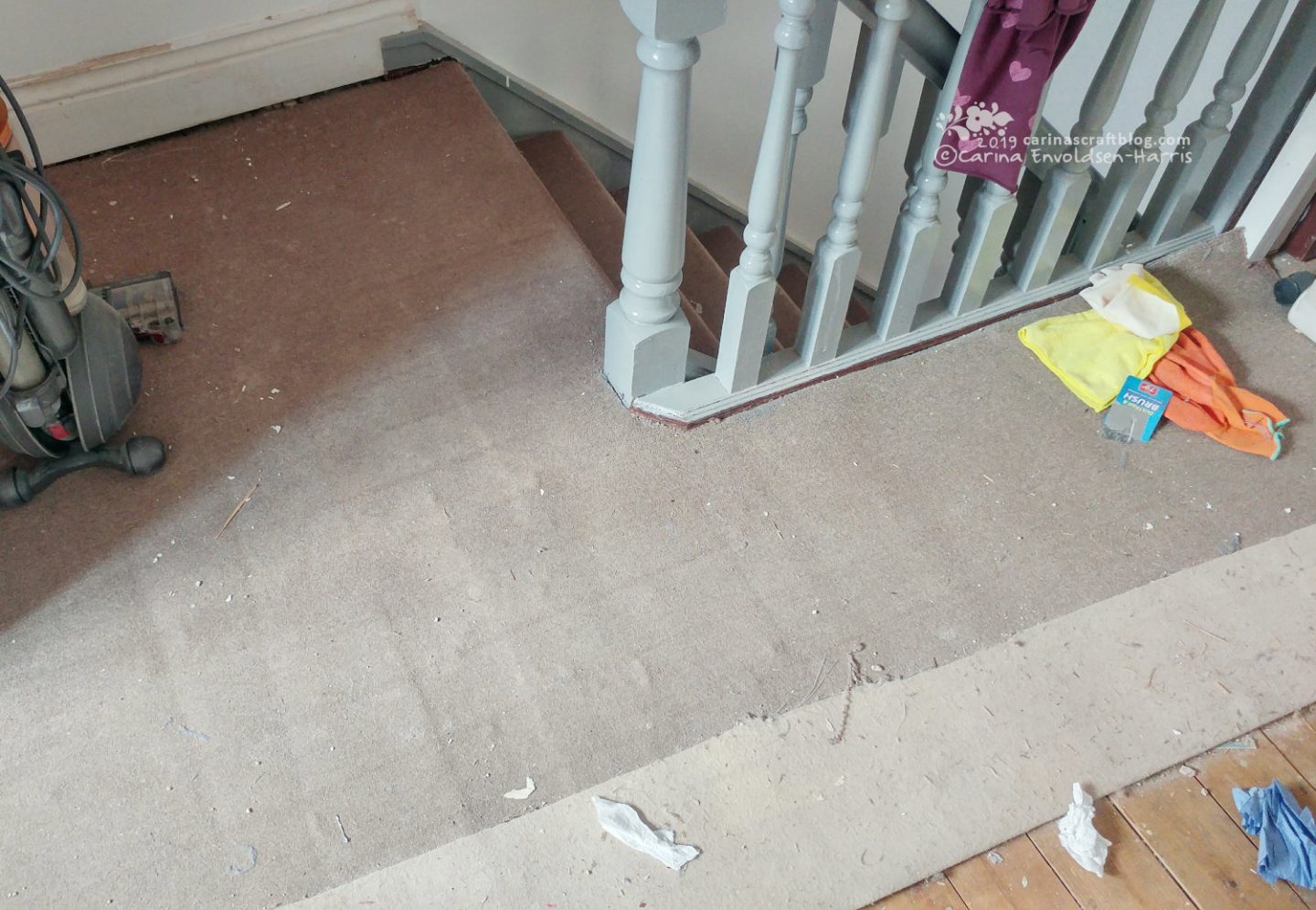 Under the old carpet there was thick laminate flooring (although that had been removed when I took this picture) but that still didn't make the carpet very nice or soft to walk on.
But now we have nice, thick, clean carpet and we can walk on it with bare feet, from the bedroom to the living room and it is kind of a small thing but it is also a big improvement. I never thought I'd be this excited about carpet! :-)
Blake likes it too as you can see in the top photo. :-)