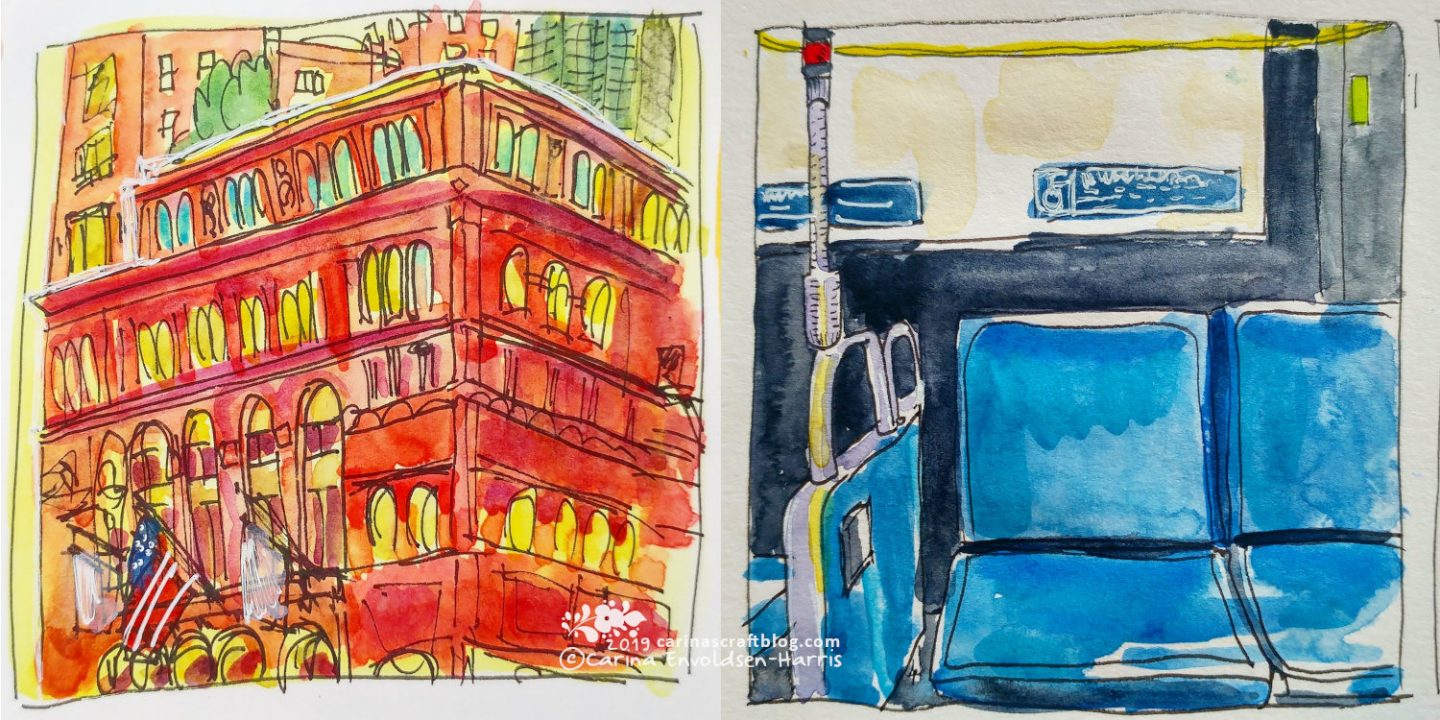 Happy Friday! Today is day 96 in my New York #100dayproject where I'm sketching some of the photos I took on our New York trip last year. I haven't missed a single day! A few days I've had to post the next day for various reasons, but I never got proper behind. And I never even once considered ditching the project! I want to use the sketches for…something, but I'm not sure what yet. Any ideas?
On with some links! Have a good weekend, friends! xx
These Japanese animal tea bags! I don't drink tea but those tea bags are just super kawaii. :-)
My pal June has made a giant amigurumi dinosaur!!
Speaking of crochet, the work of Ellen Deckers/bypollevie is absolutely gorgeous!
And more crochet: an Uffington White Horse blanket pattern.
The song 1933 by Frank Turner caught my ear. And I can't stop thinking about the lyrics.
Ravelry have banned content supporting Tr*mp. I wholeheartedly support this.
How to Effectively Email Parents on Behalf of Your Group. Easily works for other types of groups too. This bit in particular: "Assume they don't know. Assume that no one you're writing to knows what you know. Assume they want and need to know what you know, and tell them."
Artist Celebrates Late Grandfather By Drawing Each Of The 100,000+ Items He Left In His Toolshed. Wow!
Thick Brush Strokes Form Plump Songbirds in Oil Paintings. So simple and beautiful!
How to Protect Your Social Media Accounts from Hackers.
Present&Correct shared some covers from the archive of East German design magazine Form & Zweck. There's inspiration for some modern quilts there!
Shuttered Windows and Placid Canals Show Venice's Sleepier Side in Night Photographs. ♥