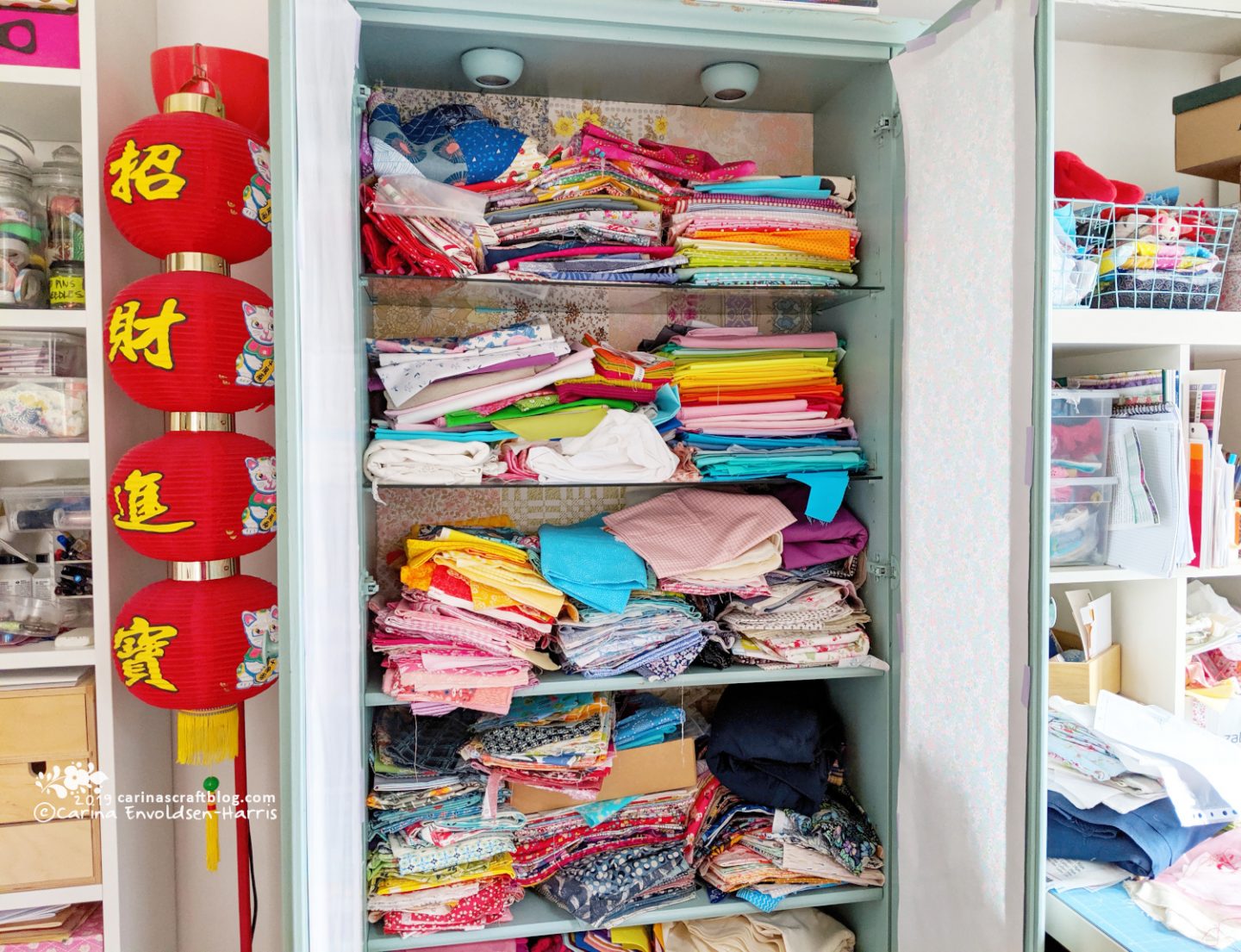 For months, my fabric cabinet (and my little studio in general!) has been pretty messy. Fabrics just randomly piled up. And when I tidied fabric off the desk in the studio, it wasn't so much put way but chucked into the cabinet and 'quick, shut the doors and no one can tell how messy it really is!' :-D
The other day I finally got my act together and sorted everything reasonably neatly. Atleast it's no longer stack upon stack that threatens to topple over every time I open the doors!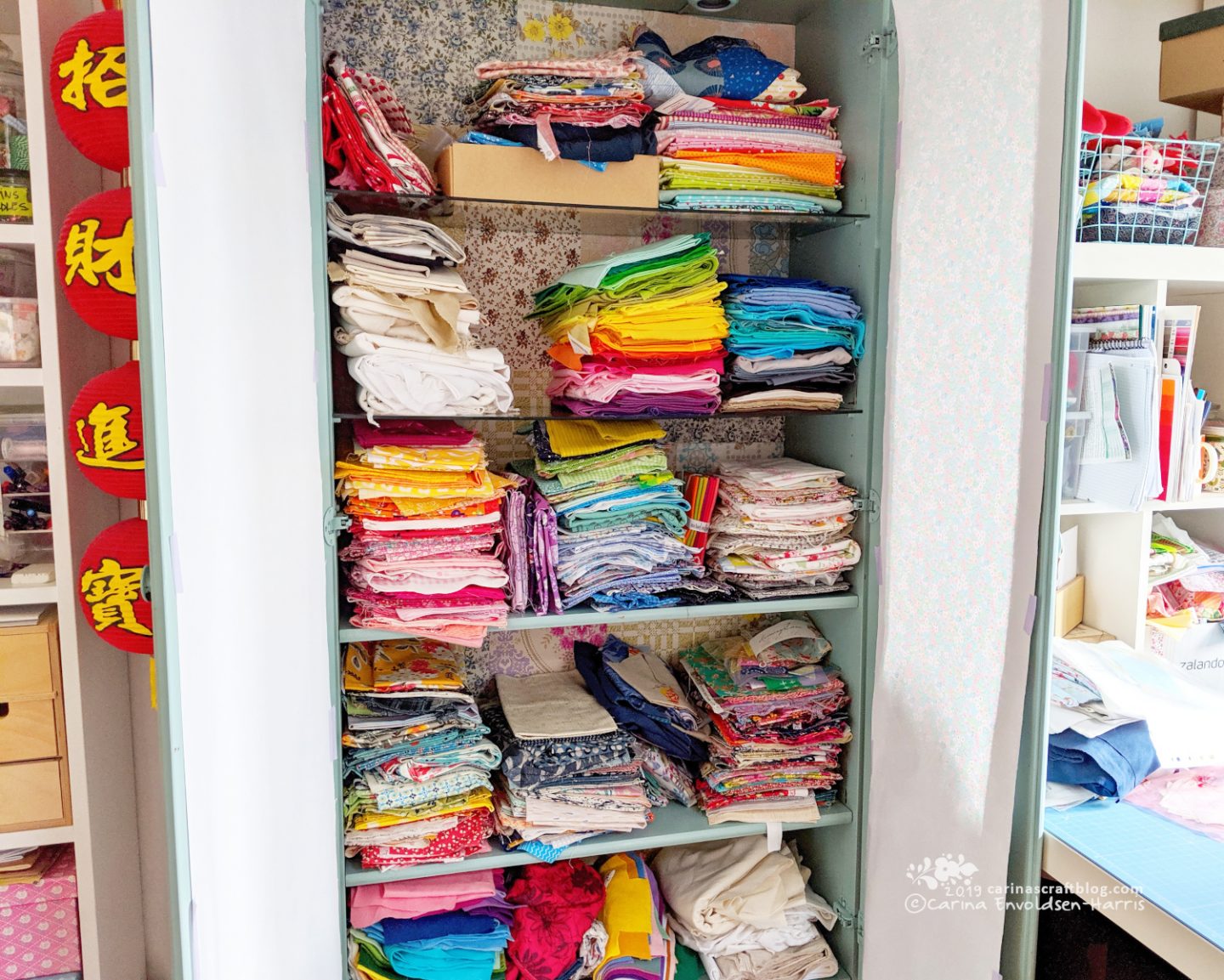 And it helps that now things have proper places! Solid colours are in two stacks. There are stacks for various favourite designers. Especially one whole stack of Denyse Schmidt fabrics. I think I may have a problem…
So now I'm actually rearing to get started on a new project (or three). Which of course will result in the cabinet becoming a big mess again. It's a virtuous circle?! Please tell me I'm not the only one with a messy/tidy/messy fabric stash cycle..!