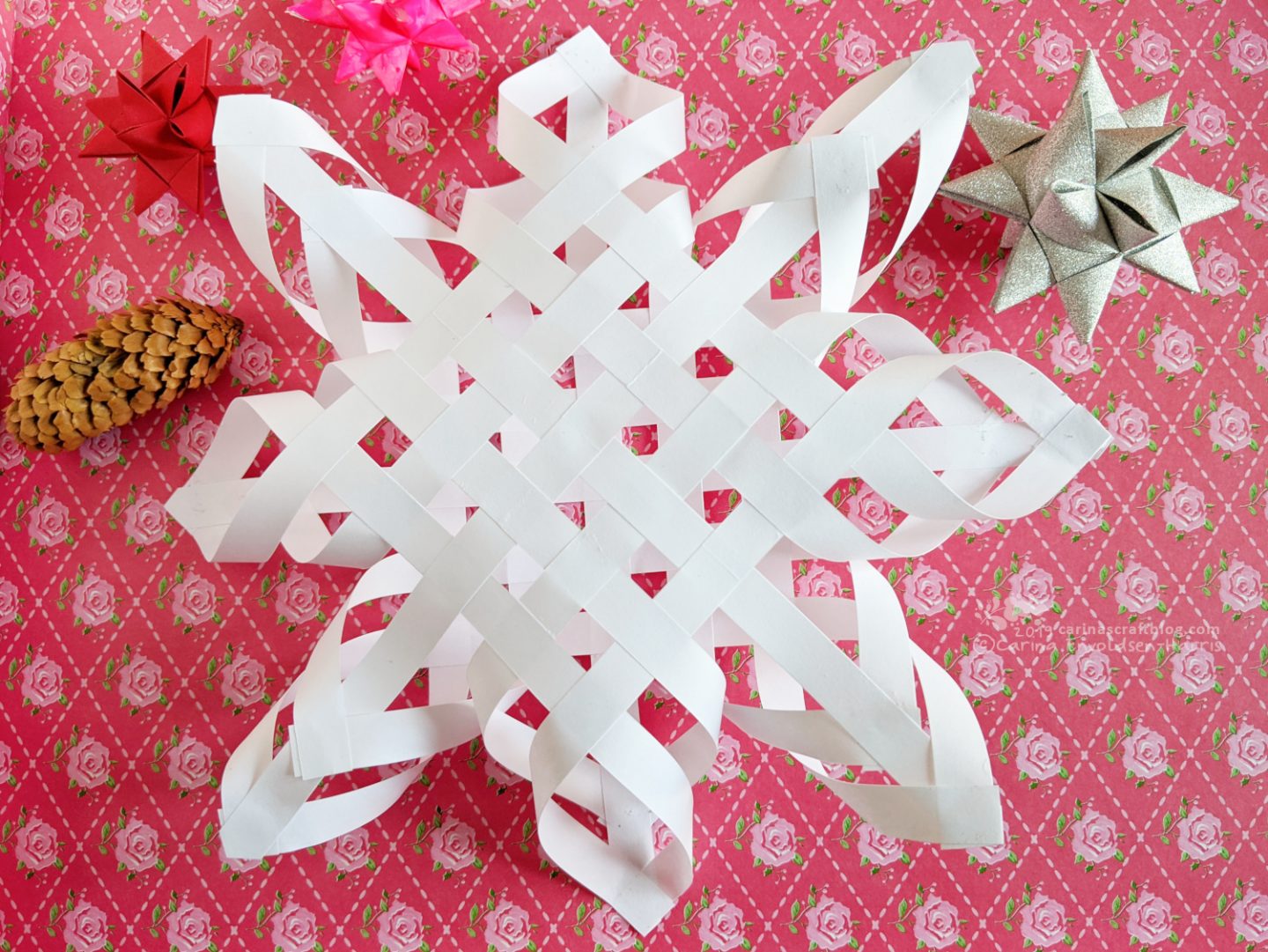 We* decorated for Christmas this weekend. The star we've had as a tree topper for a few years is a bit too heavy so it always looks like it's going to fall off. This year I decided I'd made one that didn't look like it might fall on your head. And of course, the other day I came across this tutorial for making a woven paper star and that was just the kind of thing I was thinking of for the tree. It's like the internet knows me….!
The star was pretty easy to make, albeit a bit fiddly! And I used paper strips, not card strips, so my star is quite delicate. But I really like it. It's not unlike things I would have made as a kid. And of course, being Danish, I am no stranger to woven decorations. We basically grow up making woven hearts and stars. :-D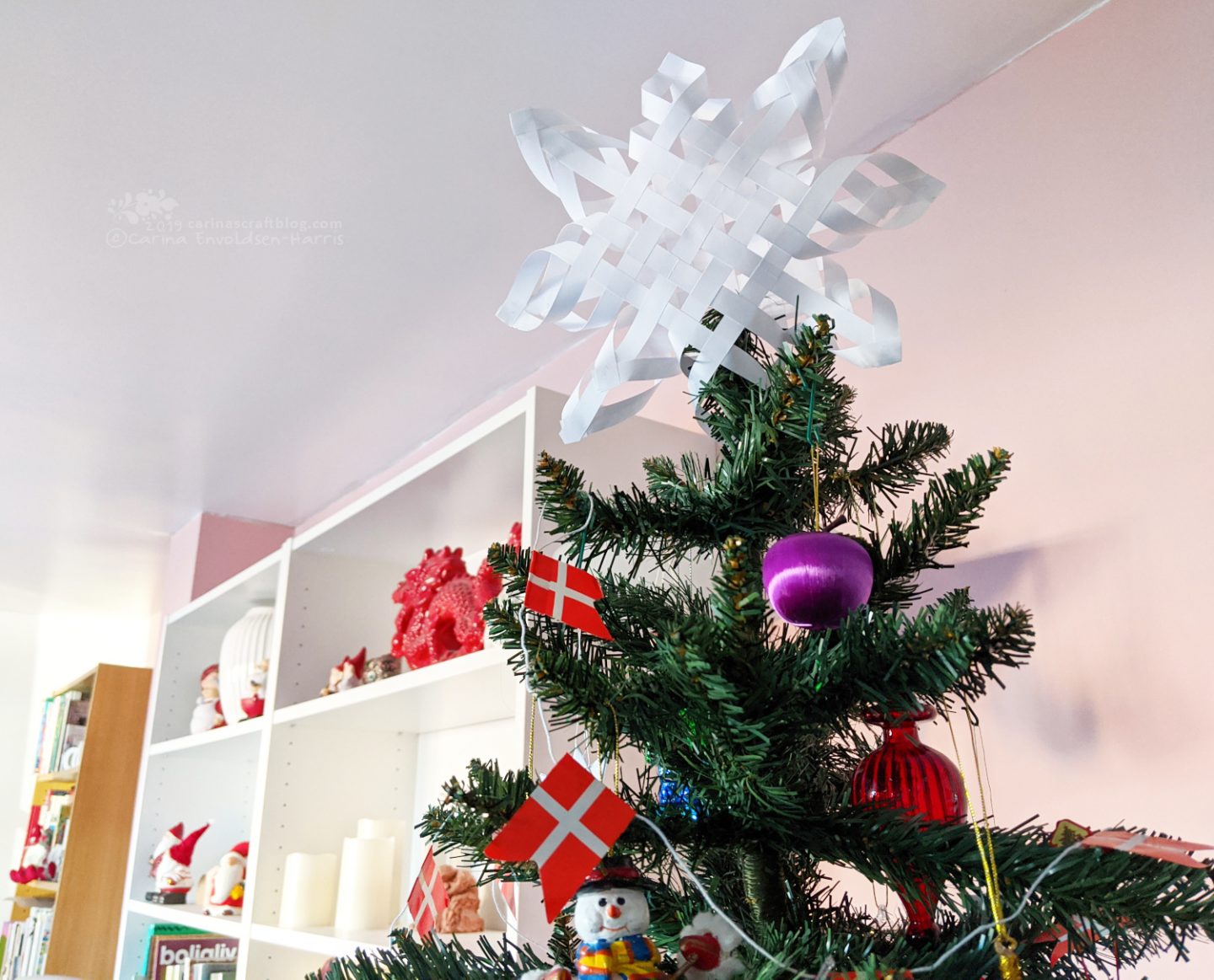 Here it is on our tree. I really like this star! I may make some more to hang around the house. Happy start of December!
*I use the term "we" quite loosely, Tony's contribution to the Christmas decorating is mainly to get things down from the loft and put stuff on high shelves etc. :-D