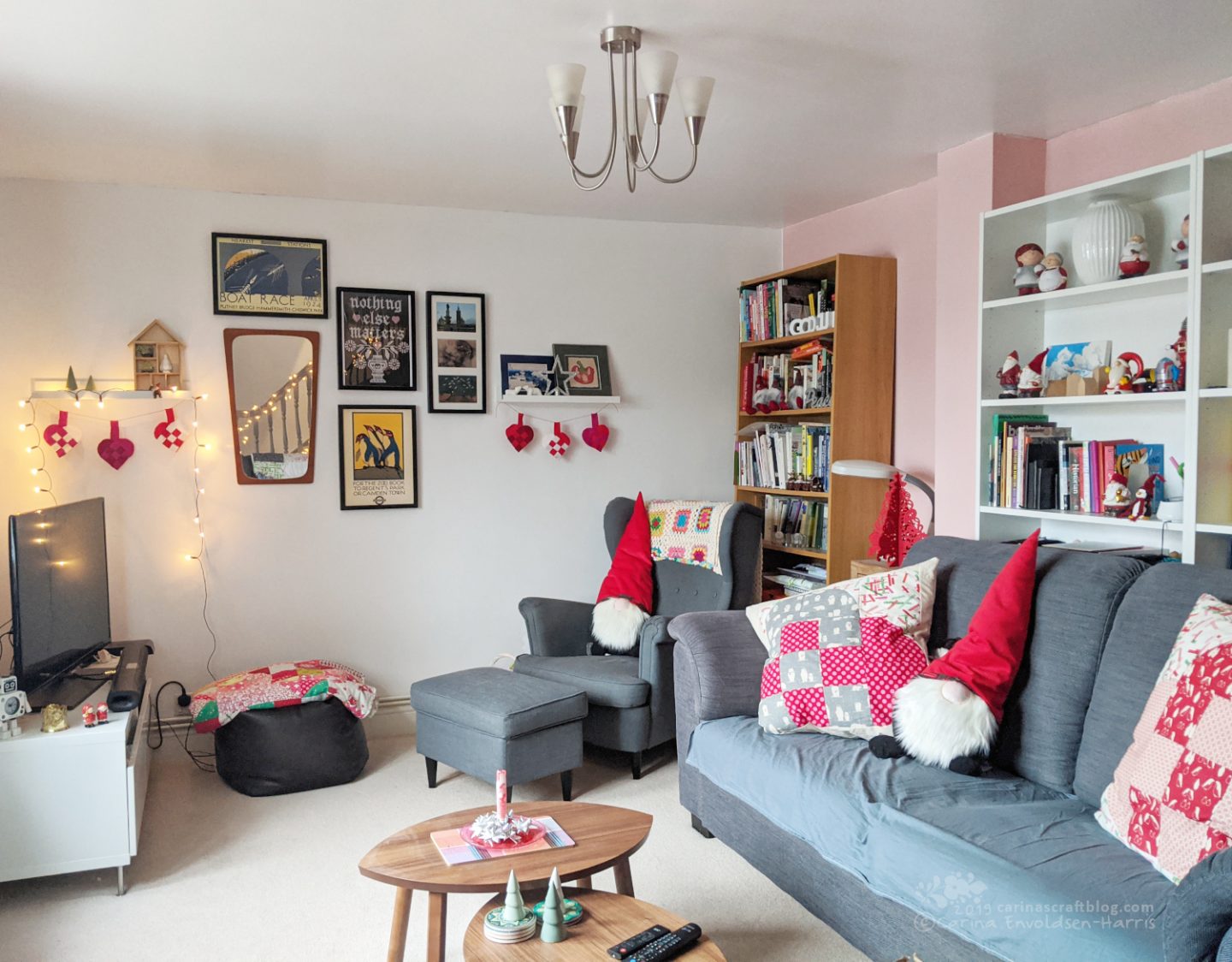 Our living room is looking nice and Christmas-y. It is SUCH a pleasure to decorate this room this year. After we had the chimney and fireplace removed earlier this year, the room is so much nicer. And because we no longer have The World's Worst Wallpaper (TM pending) on one wall, you can actually see the decorations properly.
Can you spot Blake in the picture above? I came back into the room to take the pictures and I couldn't find him!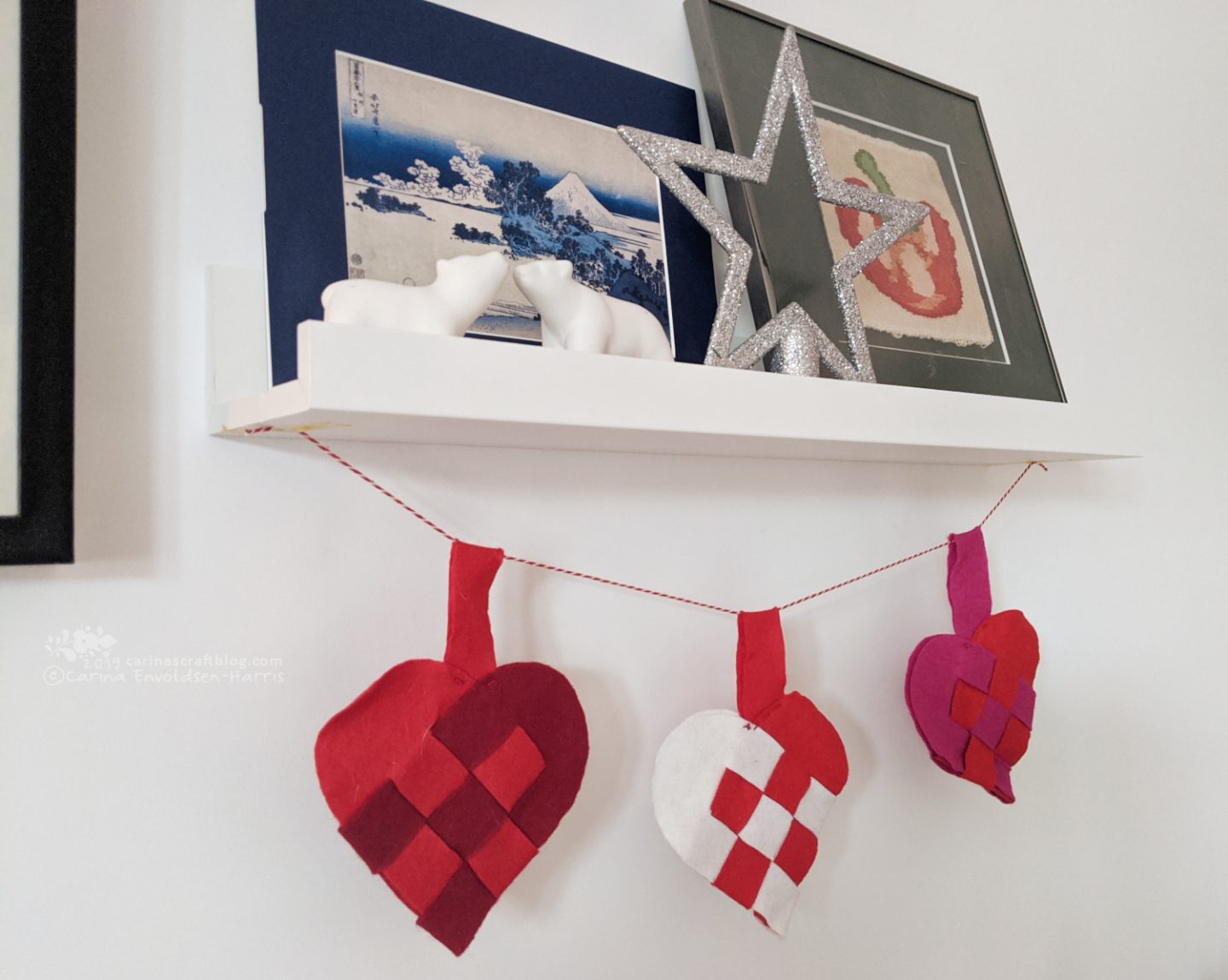 One thing I am really happy with in the living room is the picture wall. I love the eclectic mix of pictures, and especially the picture shelves.
I made the woven felt hearts many years ago, when we still lived in our old flat. For years I hung them on the fireplace but of course that's gone so I had to think of something else. I quite like them hanging from the picture shelves.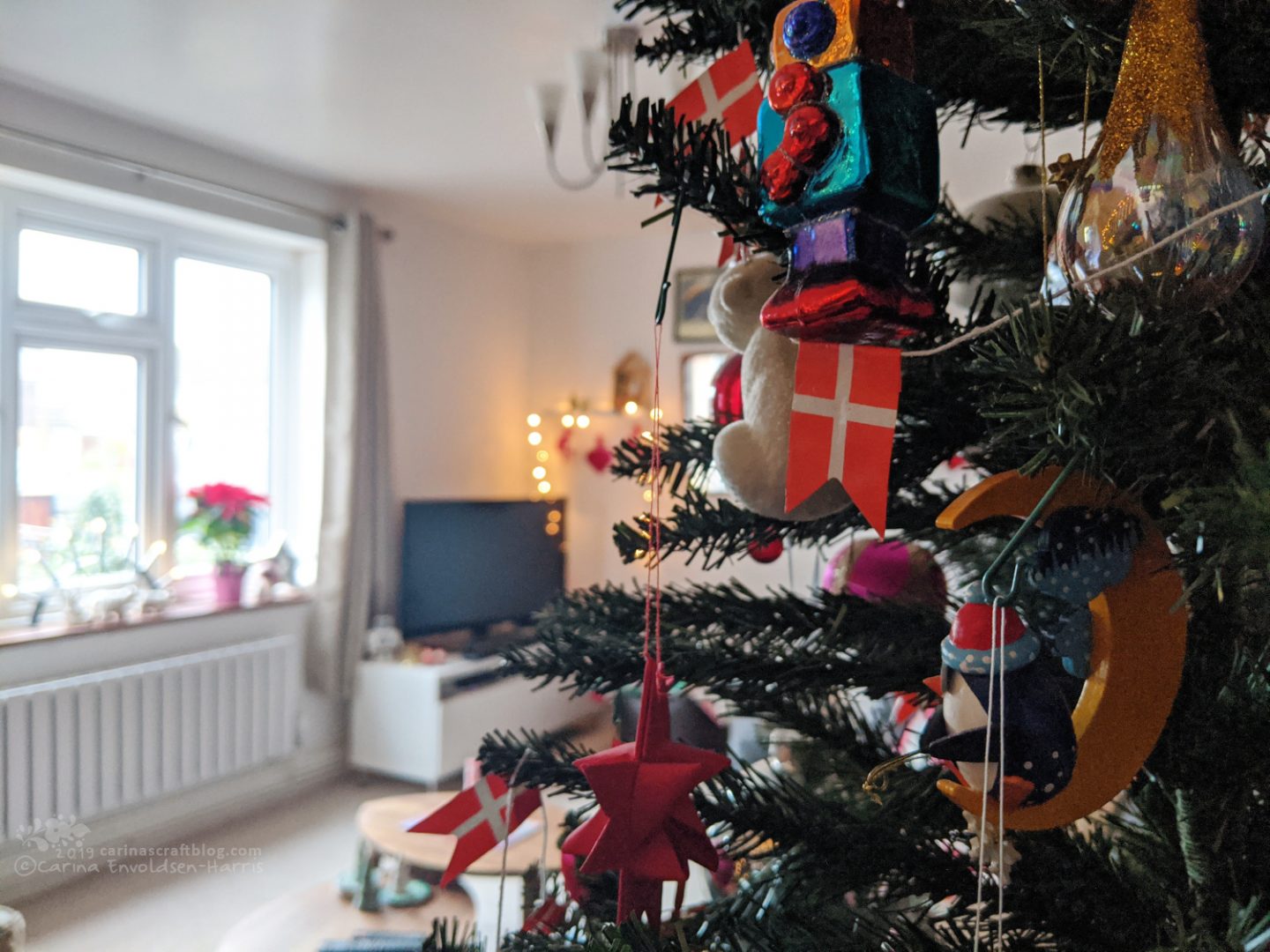 Our Christmas tree decorations are a happy mix of homemade pieces, random fun things and some that have special memories. Some are traditional Danish decorations, like the woven stars, woven hearts and the strings of the Danish flag.
Tony bought me a poinsettia the other day, which is a bit optimistic because potted plants rarely last very long living with us! We'll just enjoy it as long as it lasts. ;-)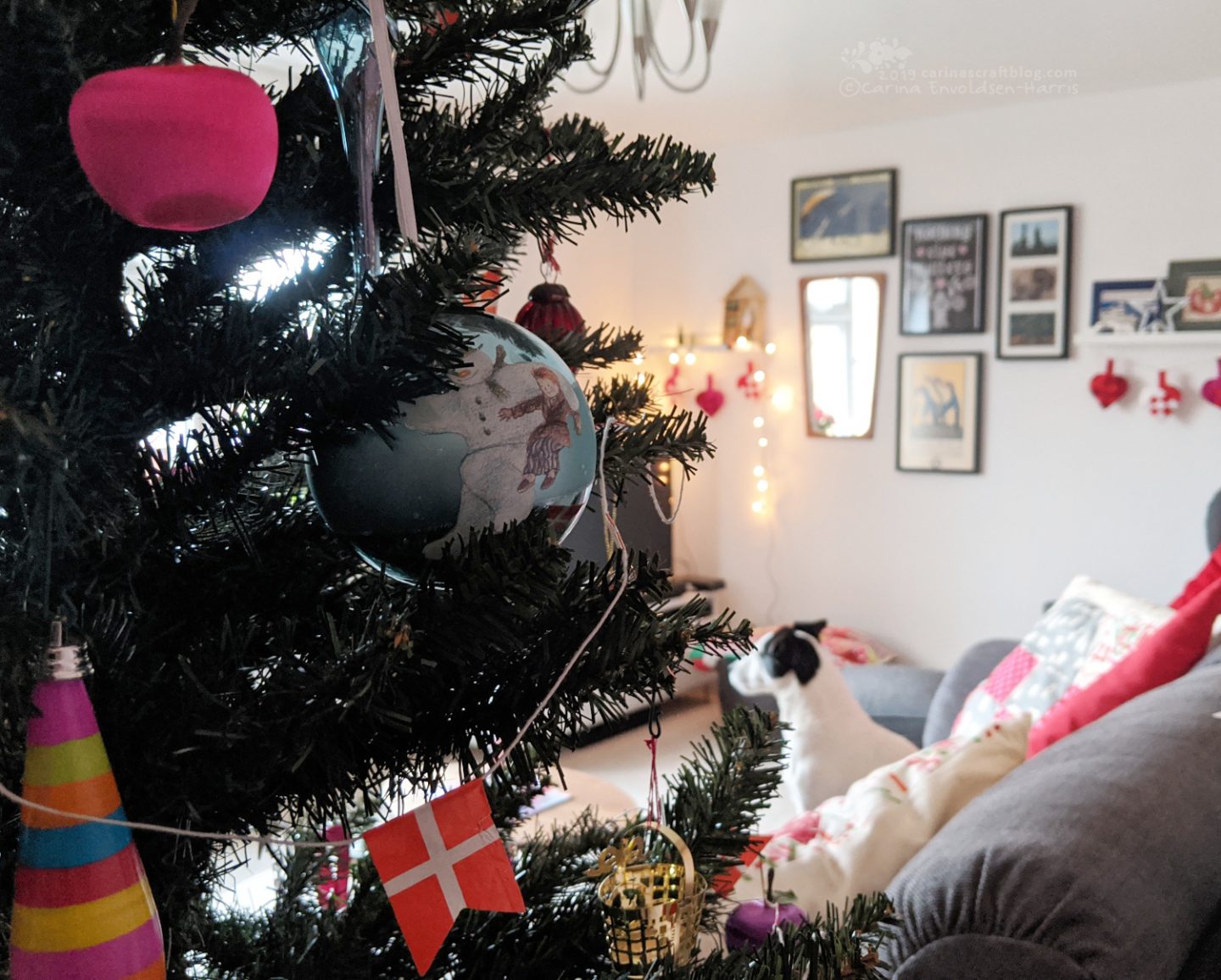 Some of our favourite ornaments are the glass baubles with images from The Snowman. We bought them years ago, they're so pretty. I don't think I've ever come across anything like them since.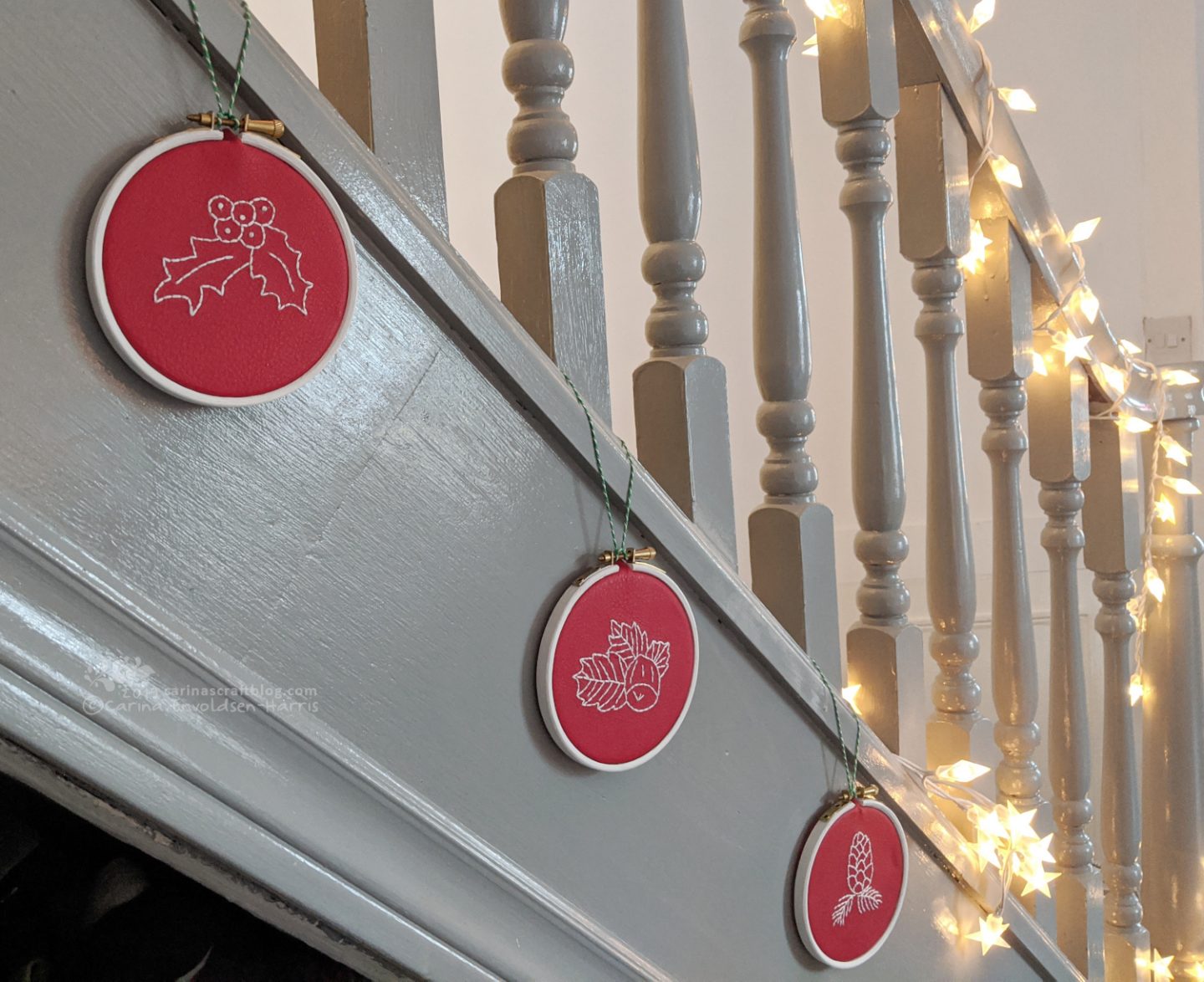 I hang these embroideries on the staircase every year. I made them for Stitched Blooms, my first book. They're embroidered on fake leather.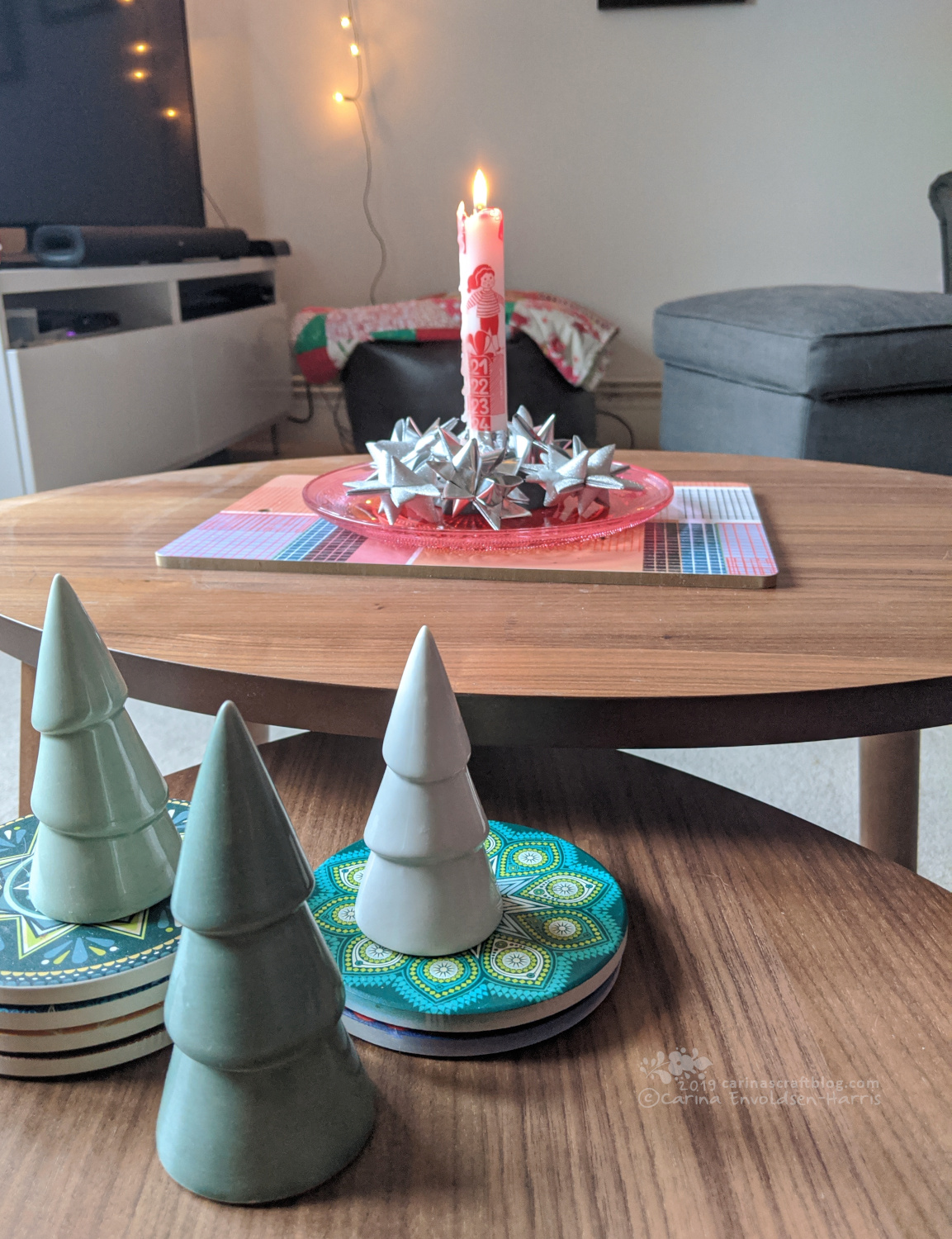 Counting down the days 'til Christmas. A candle like this is very traditional in Denmark. But not easy to find in the UK – unless you want to spend a fortune on it! And I also prefer them with this kind of design, with julenisser for maximum julehygge factor. :-D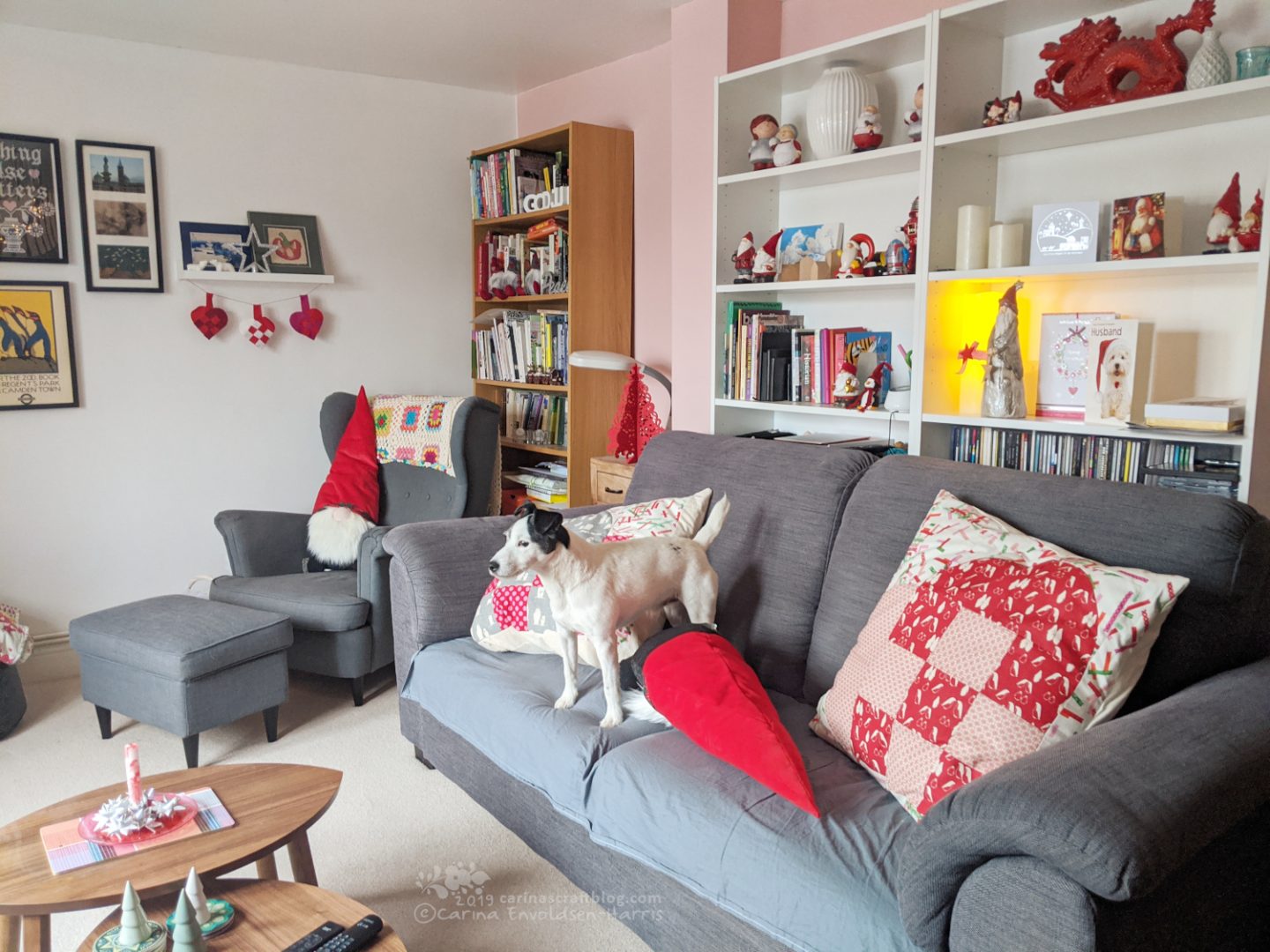 Something must have made a sound that required Blake's attention! :-D
I'm so happy with how the woven heart cushions turned out. Although they are bigger than I planned on! 65 cm squared.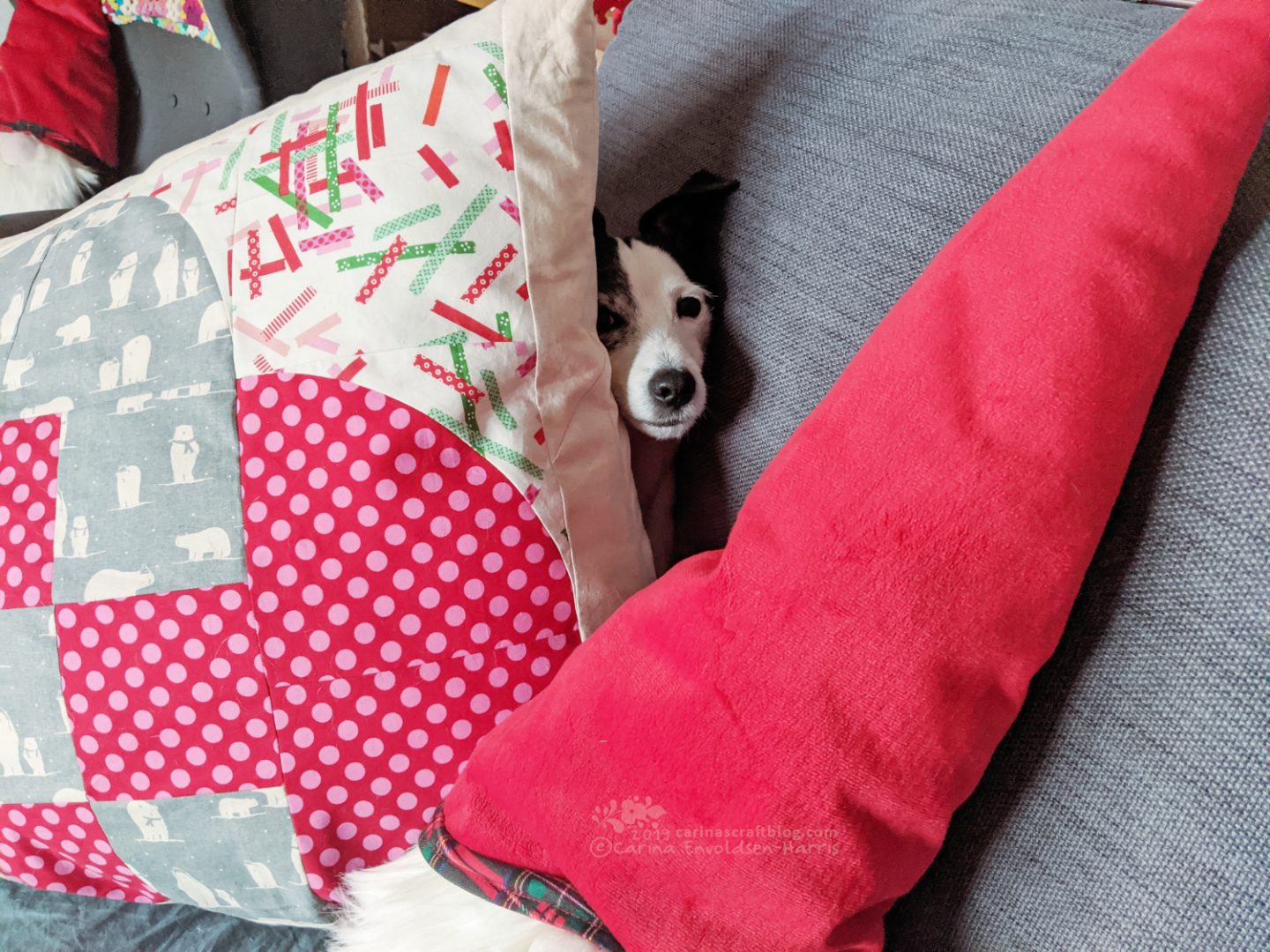 And the giant size cushions is also why I couldn't find Blake (did you spot him in the first picture?!), they are plenty big for him to hide behind. He also really likes sleeping on them, so I guess the new cushions get the..err..paws up from Blake. :-)