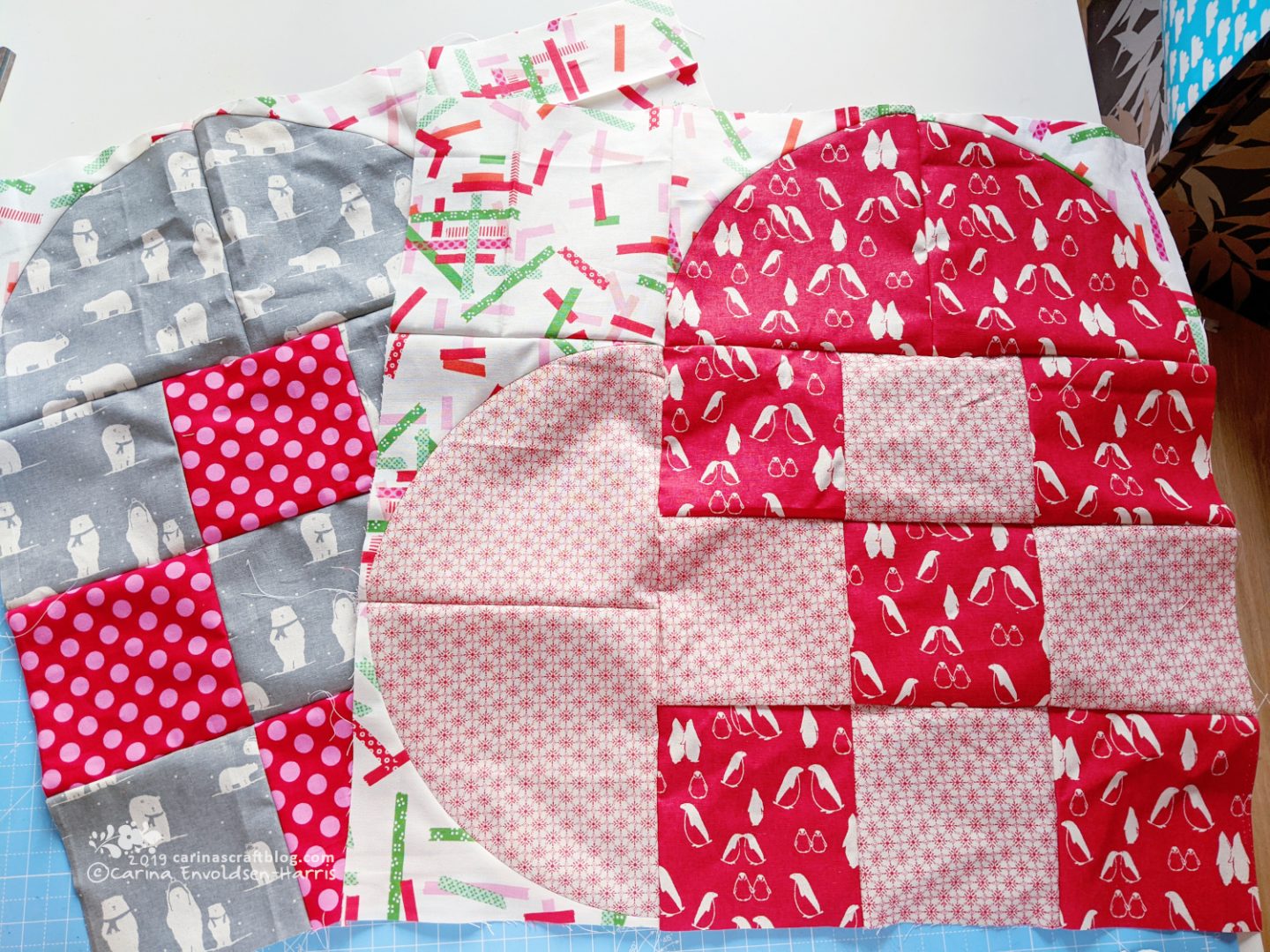 I have been meaning to make new Christmas cushion covers for a while. And I bought the polar bear and penguin fabrics specifically for that purpose at Festival of Quilts. In 2015!! About time I made those covers! :-D
I decided to make a pair of woven hearts because that's one of the things I associate with Christmas in Denmark. I grew up making the paper version at home and at school. So it's kinda nostalgic too.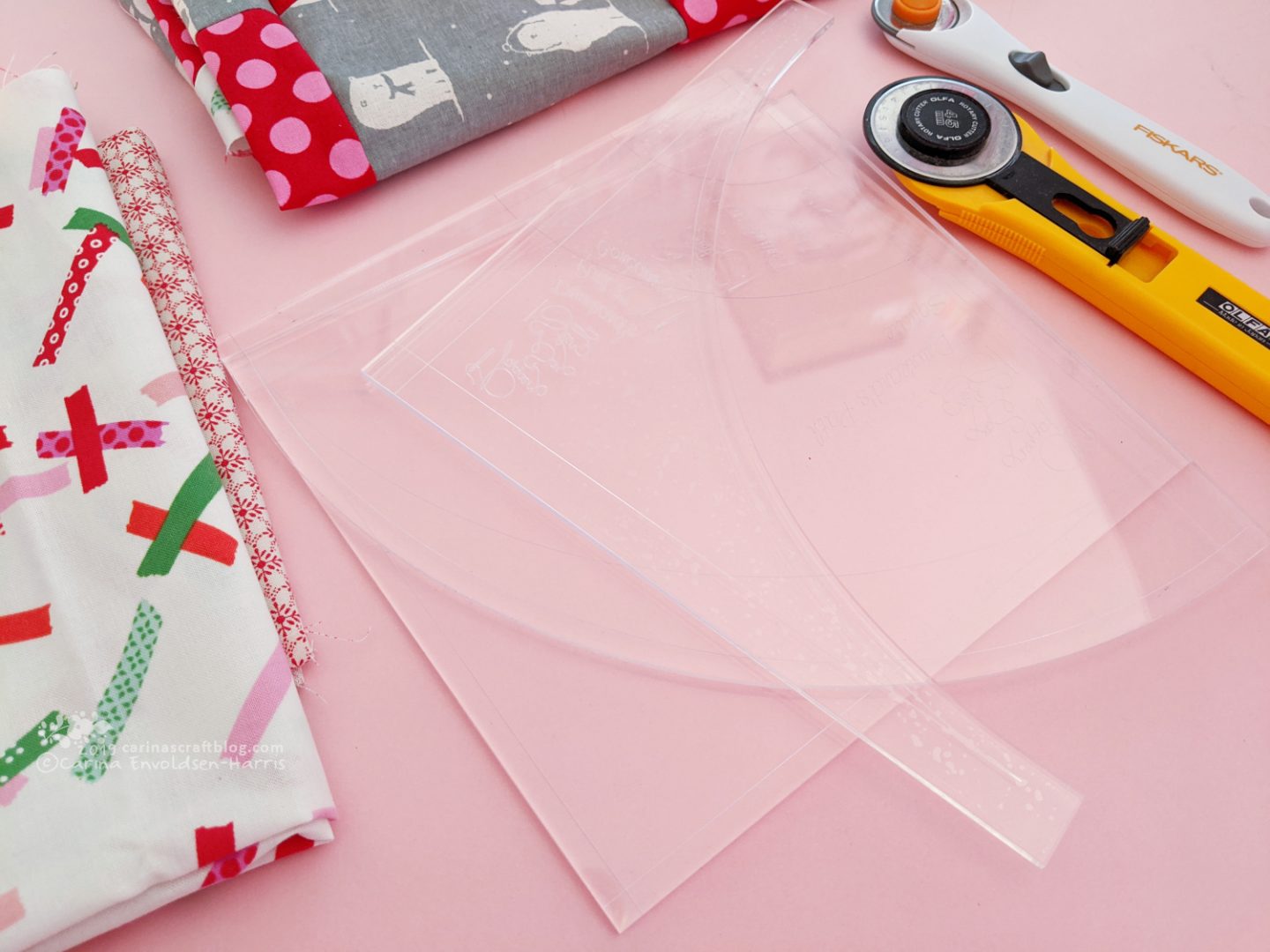 I am the lucky owner of a set of the Papper Sax Sten drunkard's path templates by Jenny Haynes and they really made those quarter circles a doddle to make. Last year, Jenny showed me how she sews the drunkard's path block and it was a revelation. No pins needed!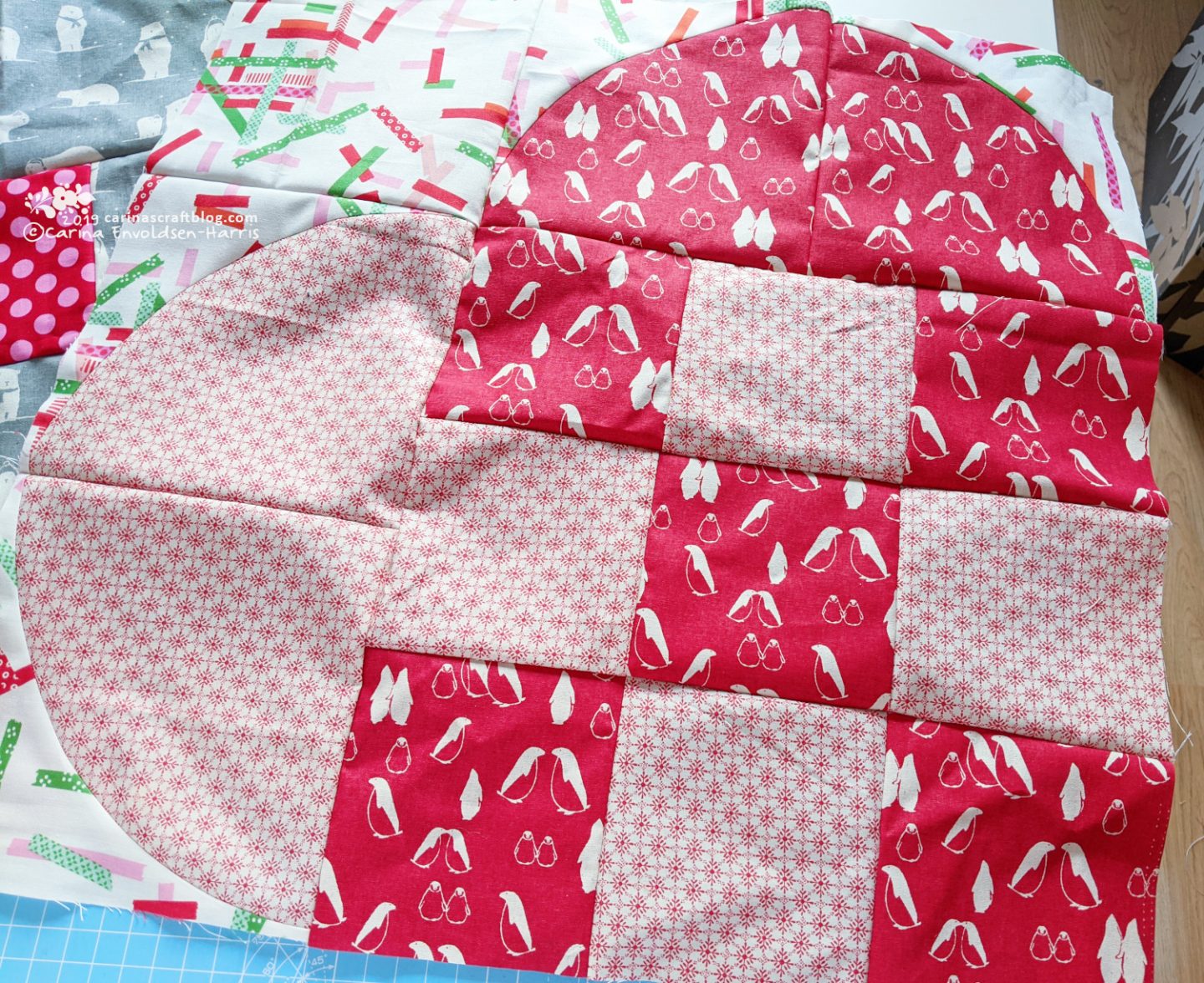 The picture doesn't really give a good impression of the size of the block but it's 21″ on both sides. That's pretty big! Bigger than the cushions we currently have on our sofa. So I guess I'll have to make a trip to IKEA and get a couple of bigger ones. Oh dear. ;-)
Hopefully I'll have these finished by December 1st. That's in three weeks!