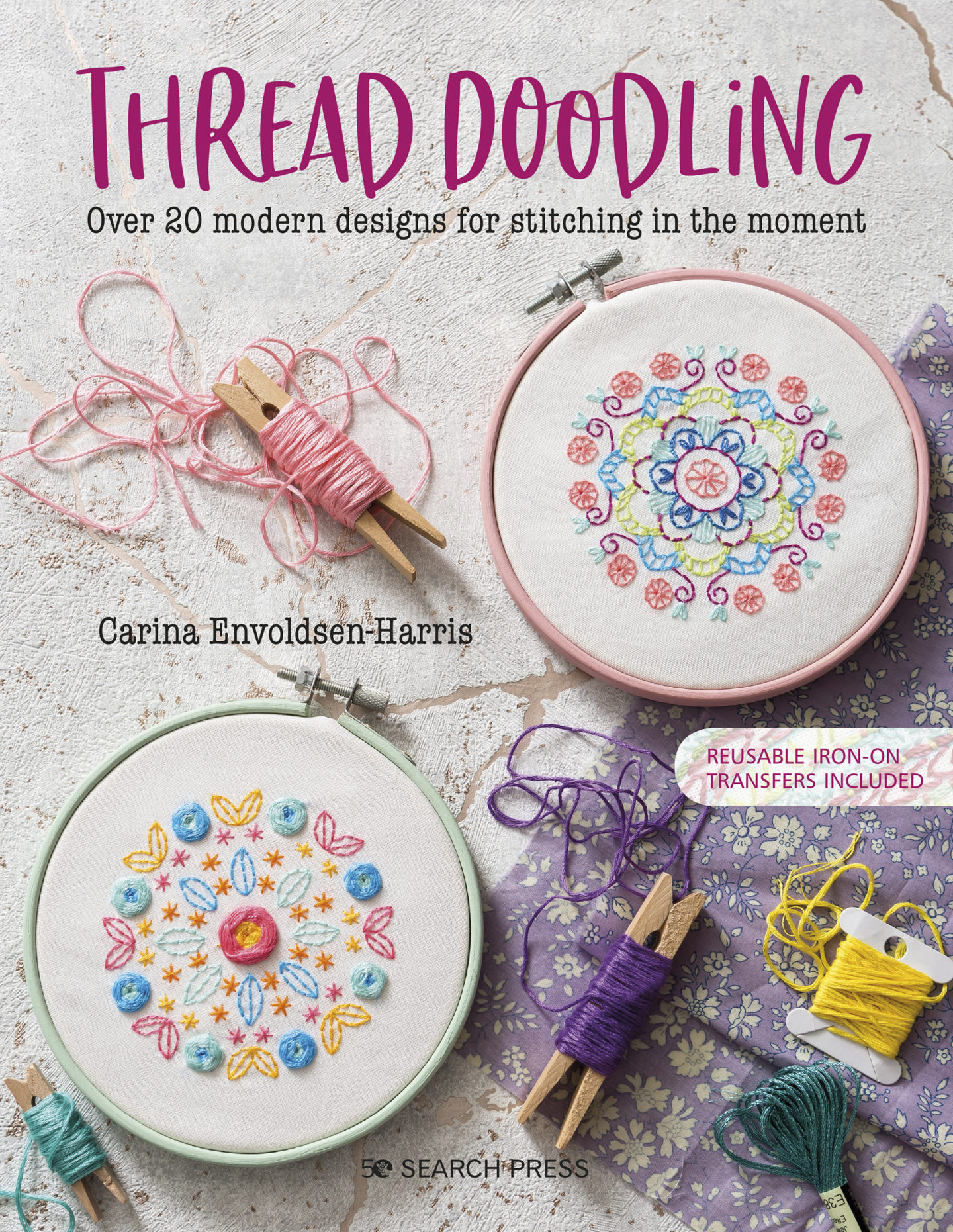 Last year I was busy working on my next book, Thread Doodling. Last week we signed off on the layout and all the contents. So now there's just the small matter of the printing before the book is a real object I, and everyone else, can hold in my hands.
Above is the cover. Isn't it gorgeous?! I mean, I'm biased of course, but I really do think that I'd stop and take a look if I saw that in a book shop! The cover photo, as well as most of the photos in the book are by the excellent photographer, Stacy Grant, who also shot the photos for Mandalas to Embroider.
I will show you more photos in due course but for now, you'll have to make do with the cover! ;-)
The book is available to pre-order in all the usual places online, or why not support your local book shop?!
If you would like a signed copy of the book, you can pre-order it from my shop. Unfortunately, I can't compete with the likes of Amazon on free shipping or super low prices, but I can give you a wee discount for a limited time if you order from me. So pre-order Thread Doodling by February 7th to save 10% (no code necessary).