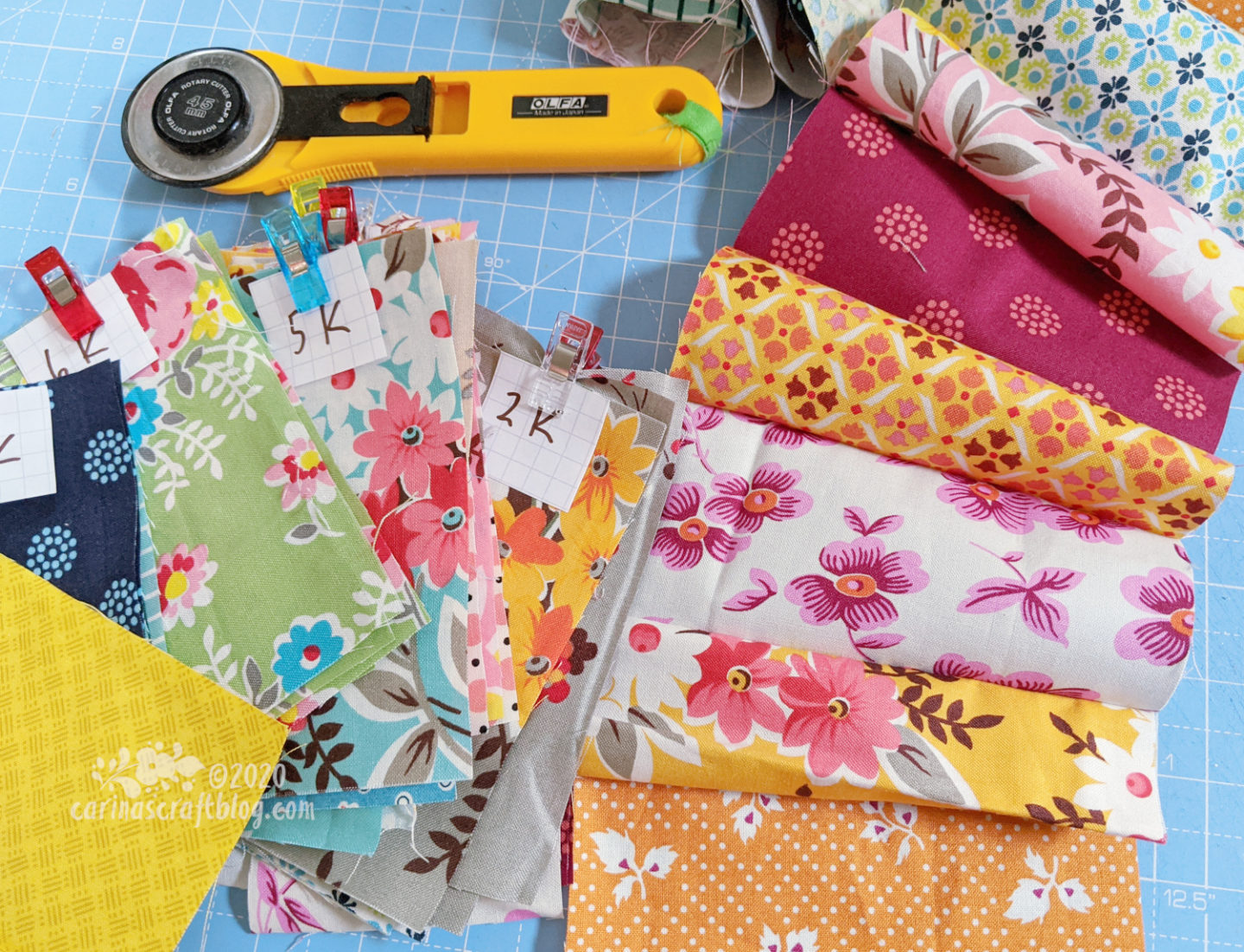 I'm working on another quilt. I don't really need another quilt. But I'm making one anyway. :-D
This quilt is inspired by this post/quilt by Kitty at the Night Quilter. Her quilt is based on logging her running miles, but since I'm in no danger of running even a single mile, mine is instead based on the number of steps I log every day.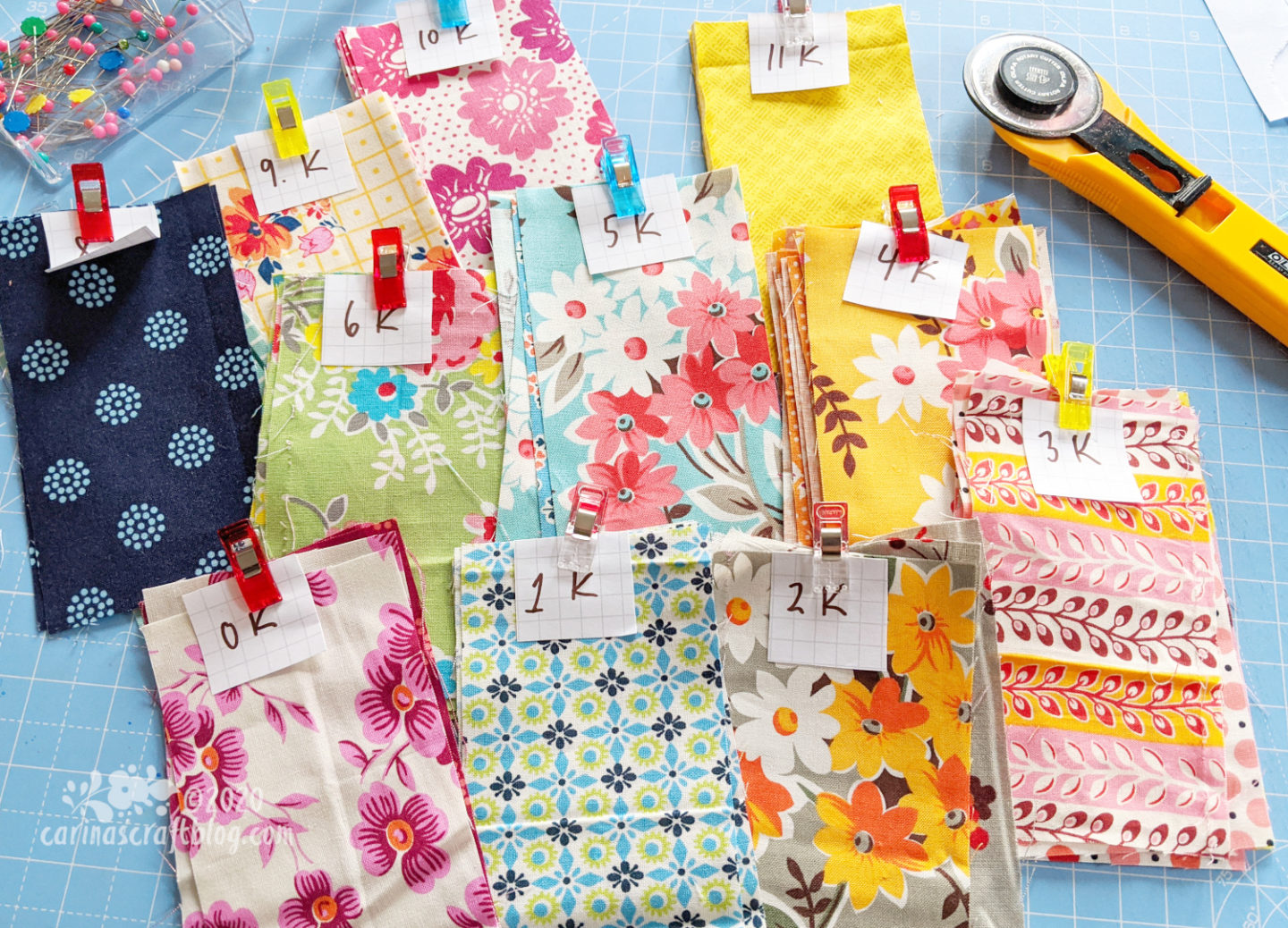 I have assigned a particular Denyse Schmidt fabric, or fabrics of the same colour, to each range of 1000 steps. So less than 1000 steps is the pink floral as you see on January 1, 1000-1999 is a different fabric and so on. I keep thinking I should use more of my Denyse Schmidt fabrics, for a Special Project but really all projects should be special in some way, right? So now I have decided that this quilt is that Special Project.
I went back through the past few months to see how many steps I logged each day and used that to assign the fabrics. For the range where most days have been, I assigned the colour I like the least: grey. So now the game is on to push myself to take more steps so I can avoid the grey!
This quilt is an "interactive" project in many ways: it (hopefully) makes me move more; I'm sure Blake will be happy about longer walks too! It uses my hoard collection of DS fabrics and makes a Special Project which will indeed be special because no one else could make that because it's based on my steps.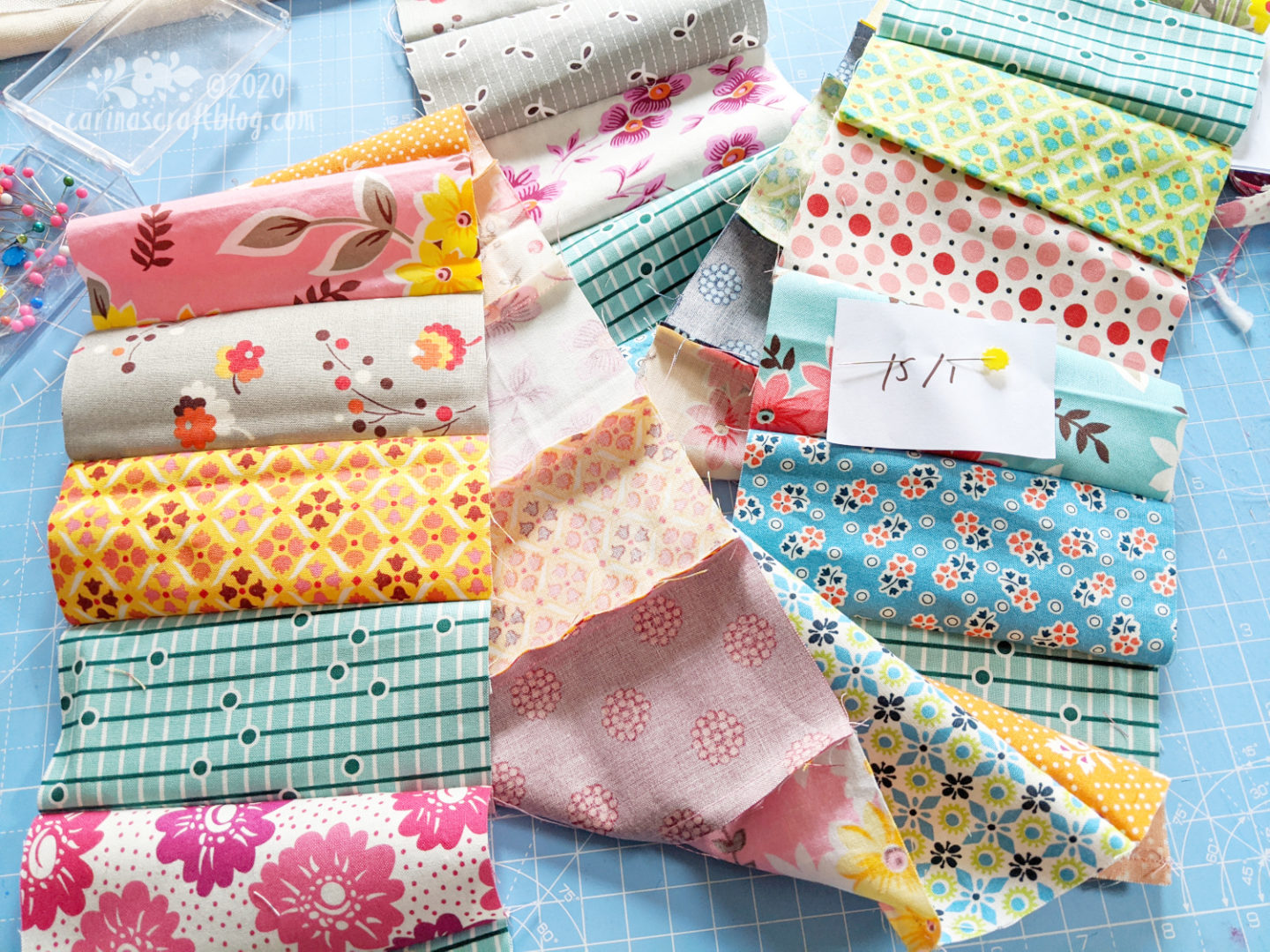 It is also an accountability buddy because I don't want to break the chain, although that's unlikely to happen since even if I didn't walk Blake some days, I'd still move in the course of just going about my day. It also gets me into the studio on a regular basis. Not that I *don't* go in the studio on a regular basis, but I think it will be good to have a project to keep up with every week. Atleast my goal is to sew together the strip for each week so I don't have to do it all in one go at the end of the month or something.
So far I'm really liking the result of this randomness of the steps. And all the fabrics play together very nicely. Which I knew they would because I love pretty much every single Denyse Schmidt design. :-)
One month done, I can't wait to see how the rest of the year will turn out!