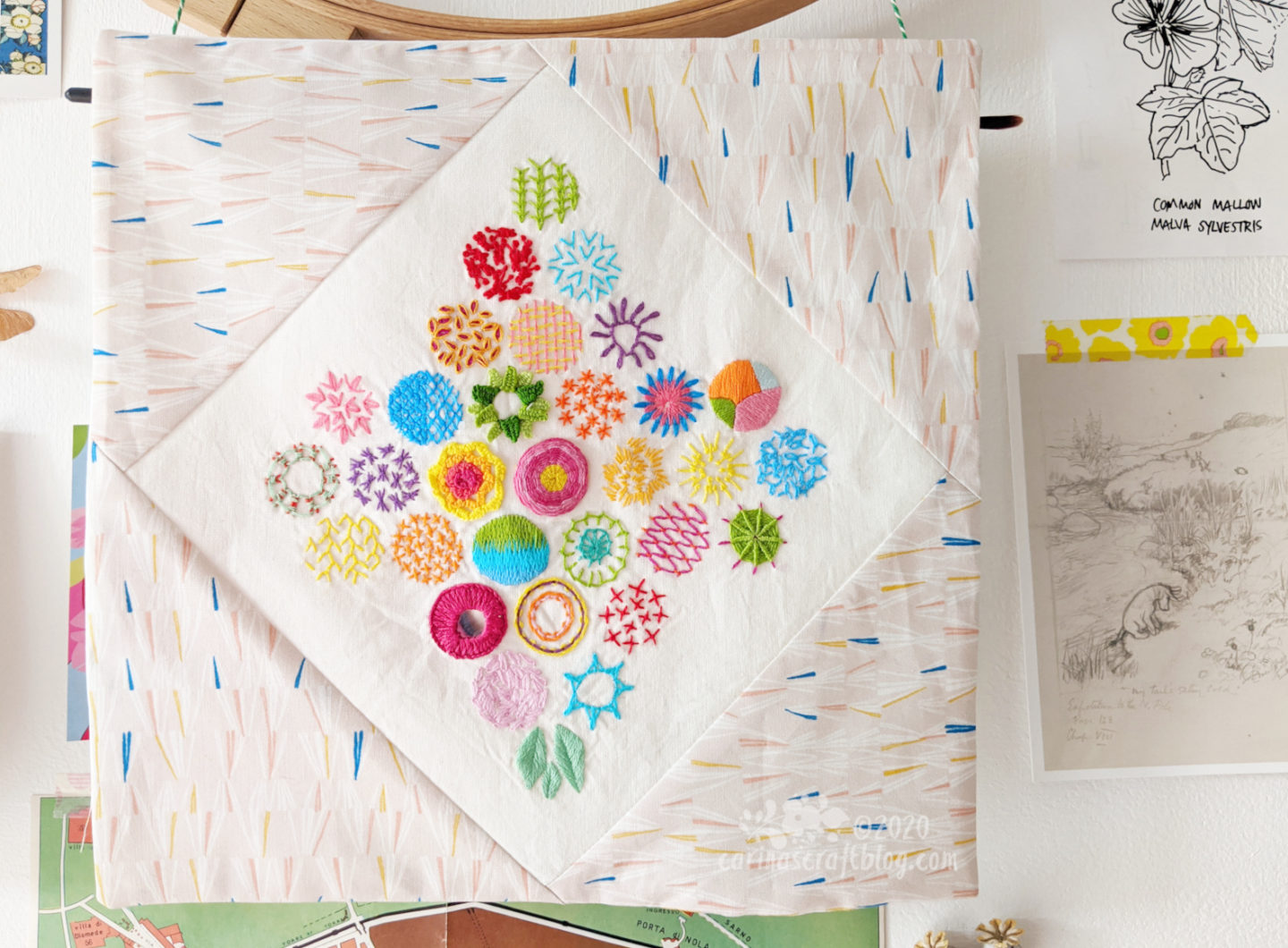 This is the finished 1 Inch Dot Sampler I have been working on every day through March. It is a jolly mix of stitches I use all the time, some I use occasionally and some that were completely new to me. It was fun to broaden my stitch vocabulary! Some of the new-to-me stitches I will definitely use again, and some of them probably not. It's all good. :-)
If you want to make a similar sampler, you can still download the free template here. If you want to copy mine with the same stitches and colours, you can get your hands on the "upgraded" template with stitch and colour info here.
Here are a few close-ups of some of the stitches: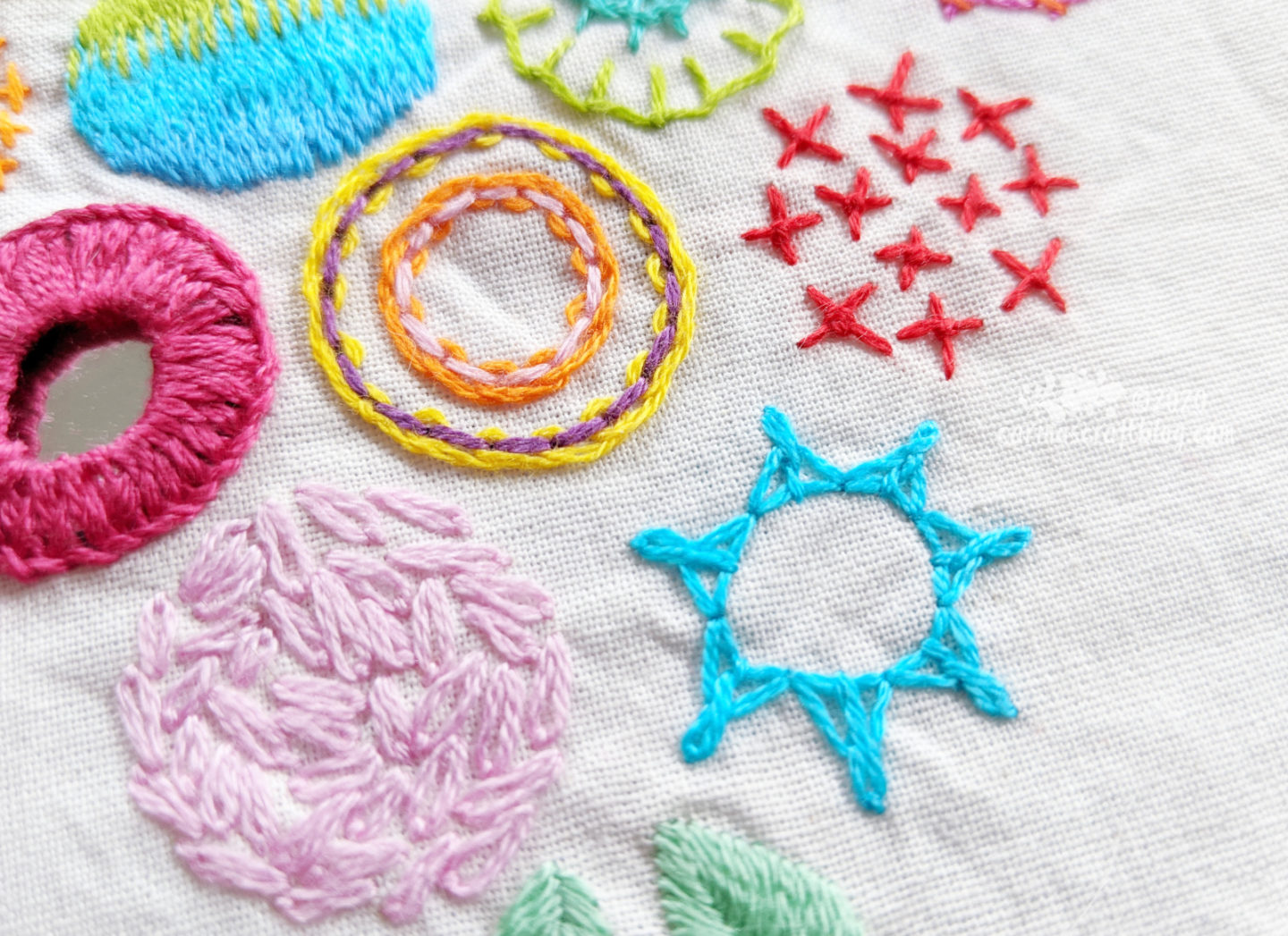 The turquoise stitch on the right is called Indian edging stitch. This was a new to me stitch but I really liked it, I need to think up a project where I can use it! :-)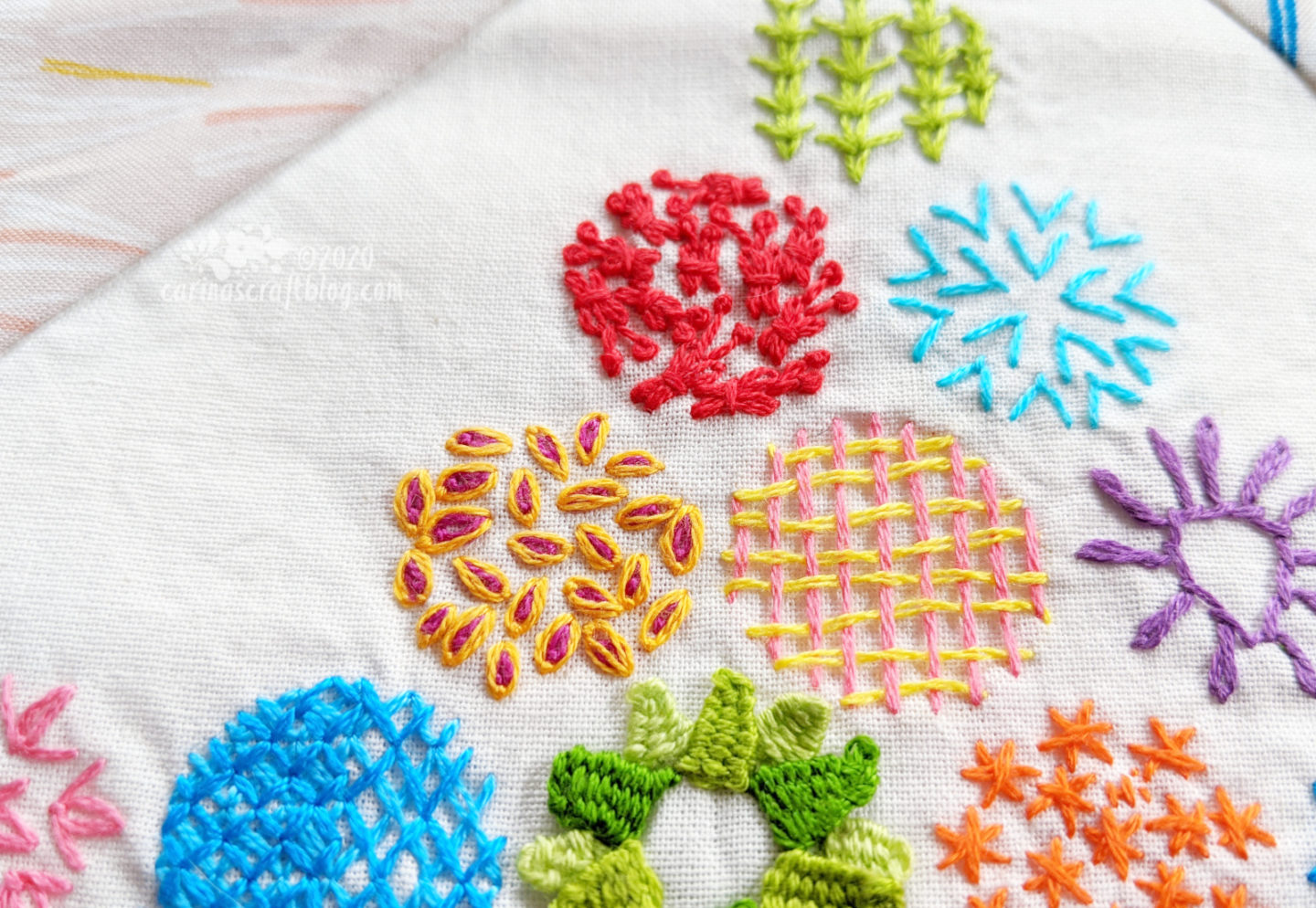 The middle left stitch is another new favourite. It is called Berry stitch. It looks like two lazy daisy stitches put together and that is because that is exactly what it is! I like how it looks using two quite different colours but I think it would be really pretty using two similar colours as well.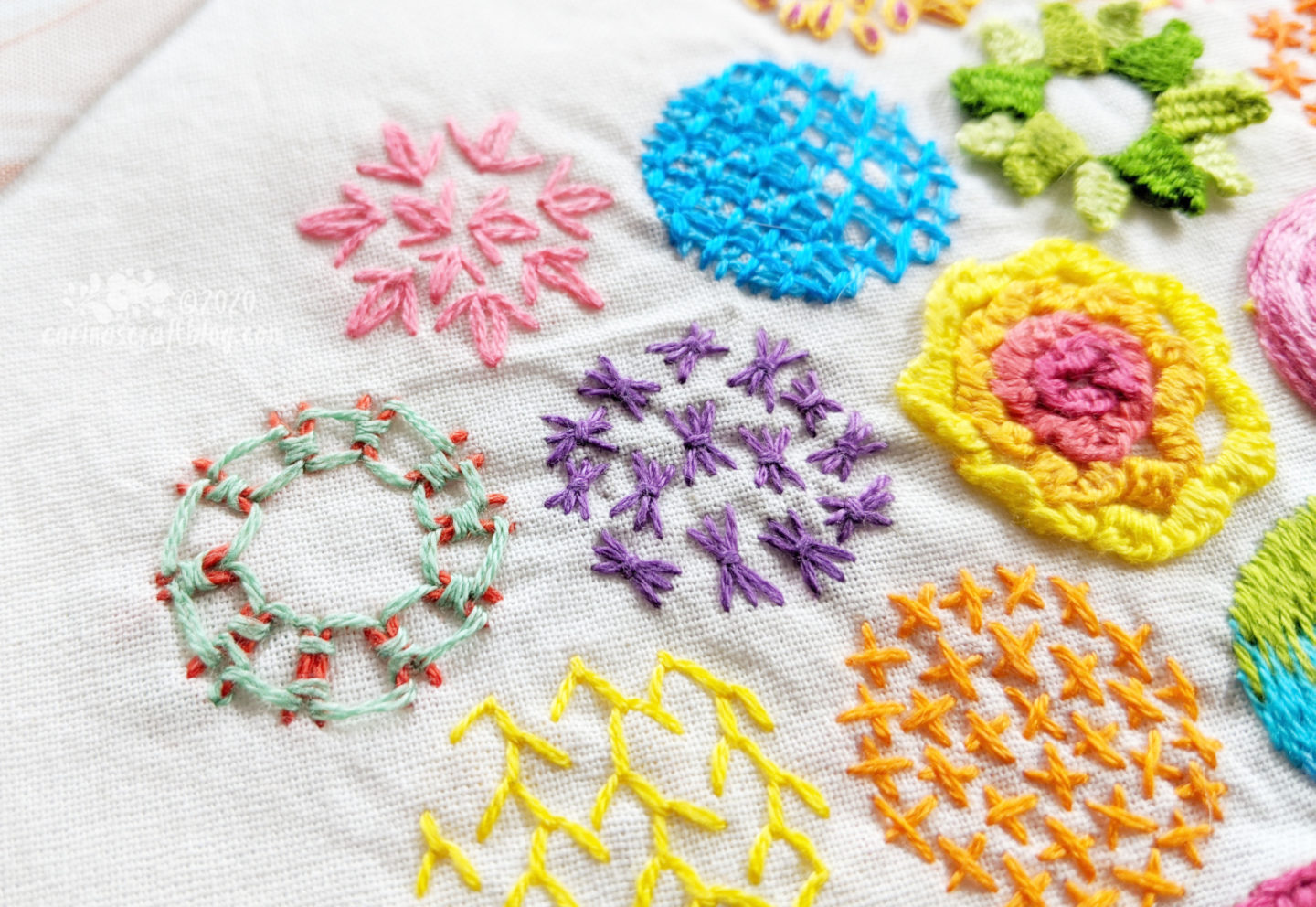 The stitch on the very left is the last of the stitches I added. It is called Double lock stitch. At first I thought it was going to be a bit tedious to do but it actually worked up pretty quickly in a very calming way. :-)