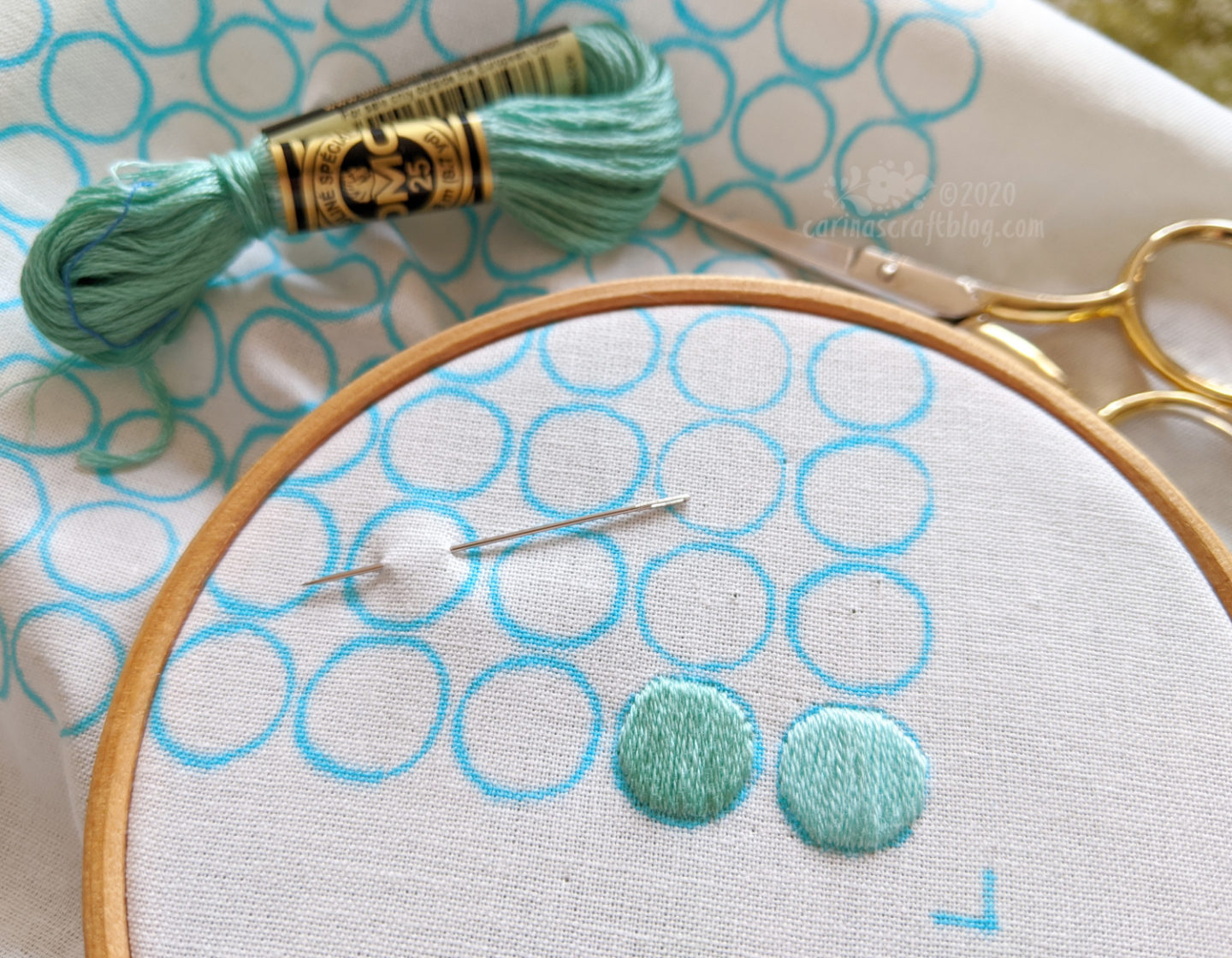 My #The100DayProject is moving along nicely! Here are the first two dots of 100 filled with satin stitch. If you want to make a similar project, download my free template here.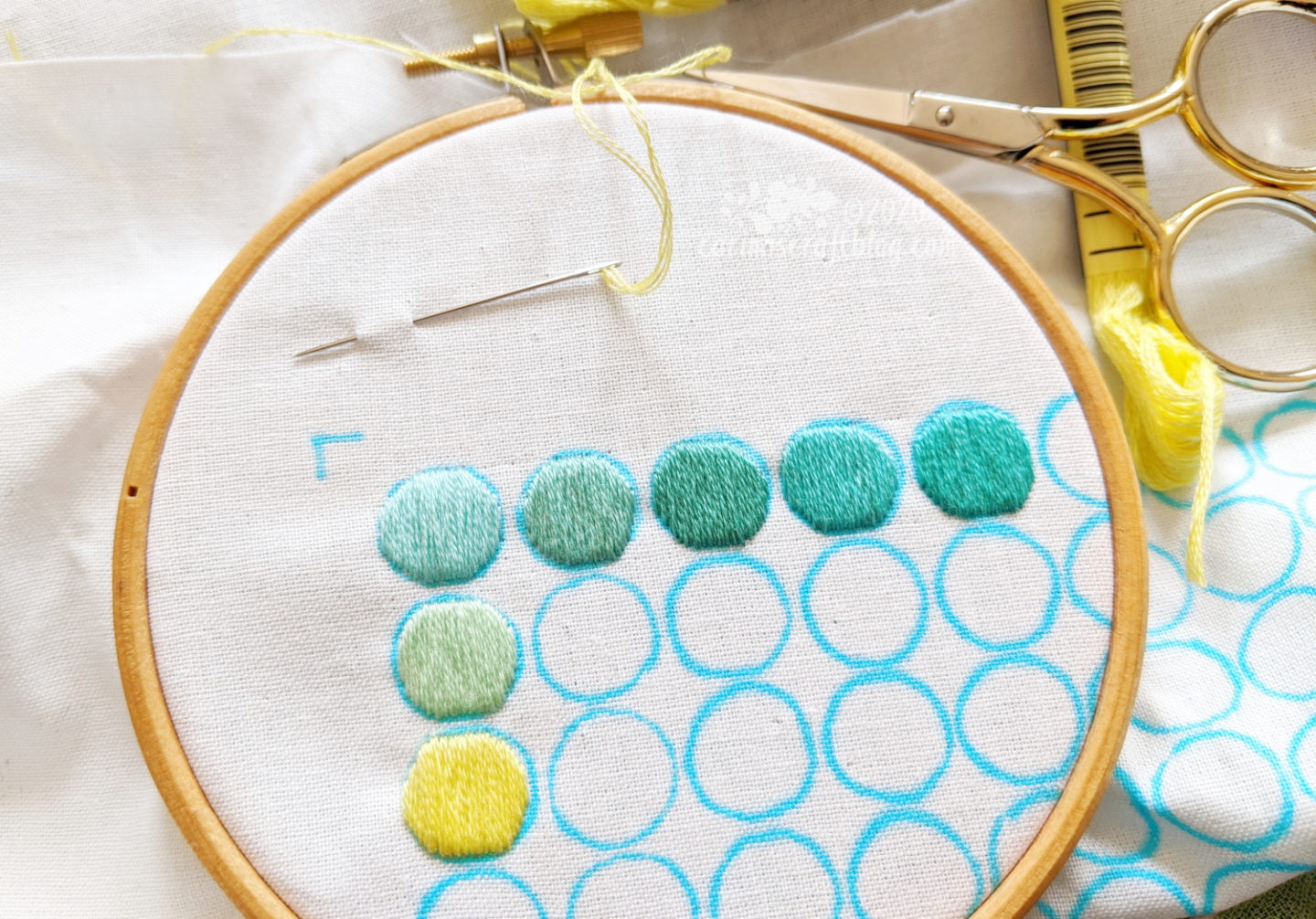 I was going to finish a row at a time, but I was getting a bit bored with the sea green shades in the first row, so I starting filling in the dots in the first column as well.
I'm really looking forward to seeing how all the colours look together. I have picked them all out already, but I've not laid them all out so it will be interesting to see how they work in both rows and columns.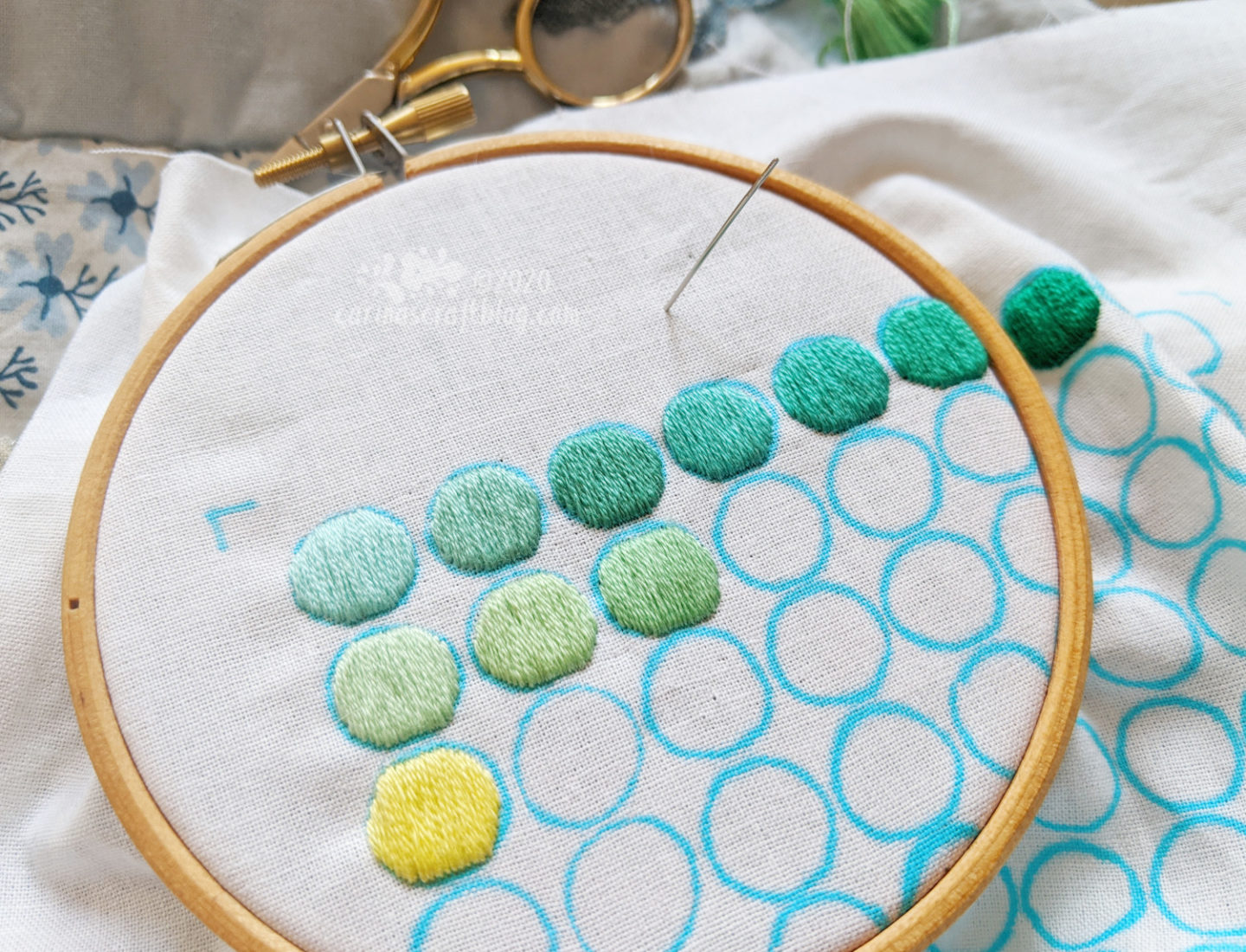 Oh yes. There is something extremely pleasing about a colour gradient/ombré effect… :-)
I am really enjoying this project. I have to stop myself from filling a bunch of satin dots each day! I have stitched a couple of days 'ahead', just in case there are days when I am not able to work on this wee project.