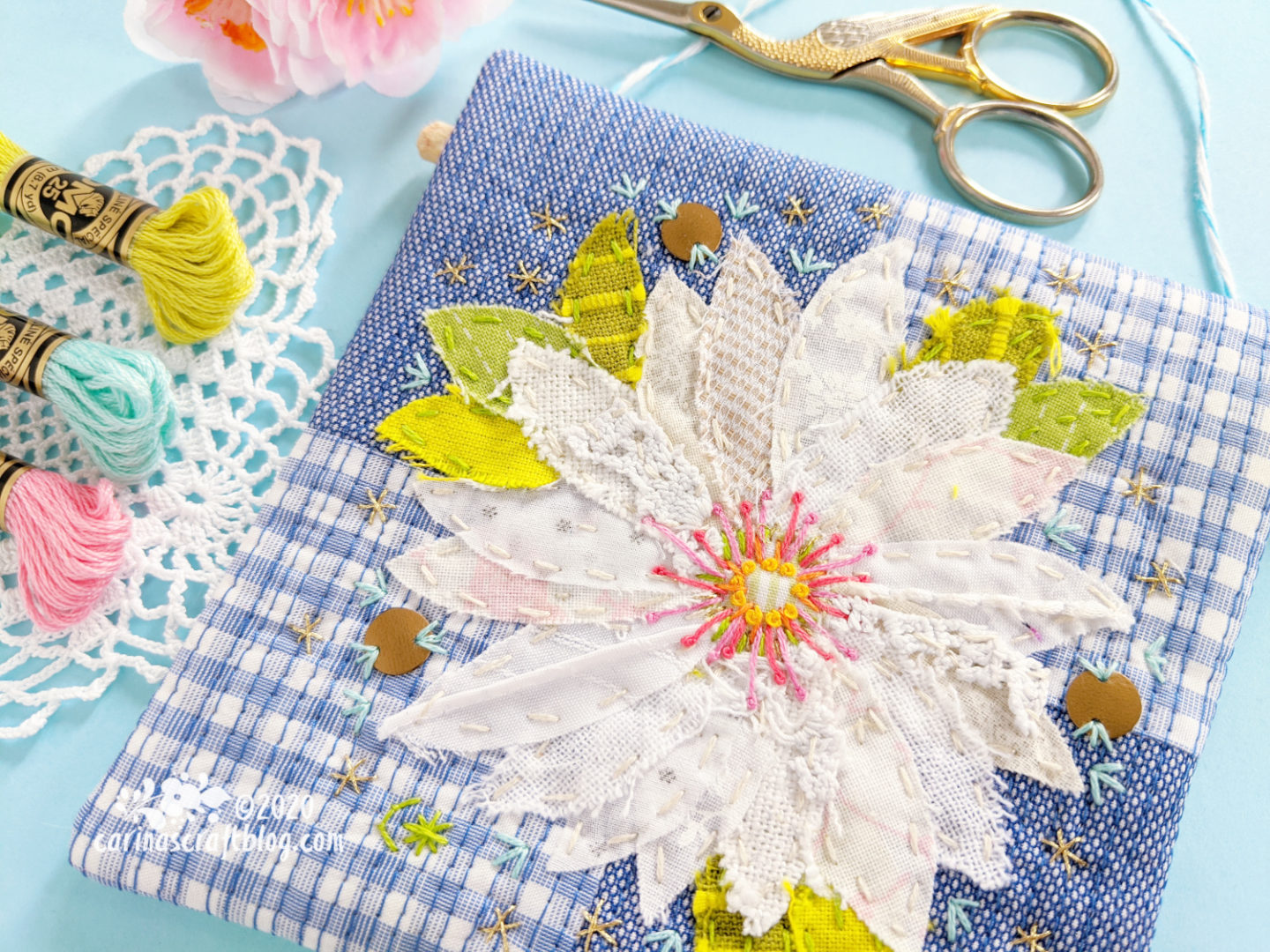 A little white raw edge appliqué flower. The background is scraps leftover from the Potter Star quilt I have been working on. Some of the white scraps are also from that quilt project. No scrap left behind! :-D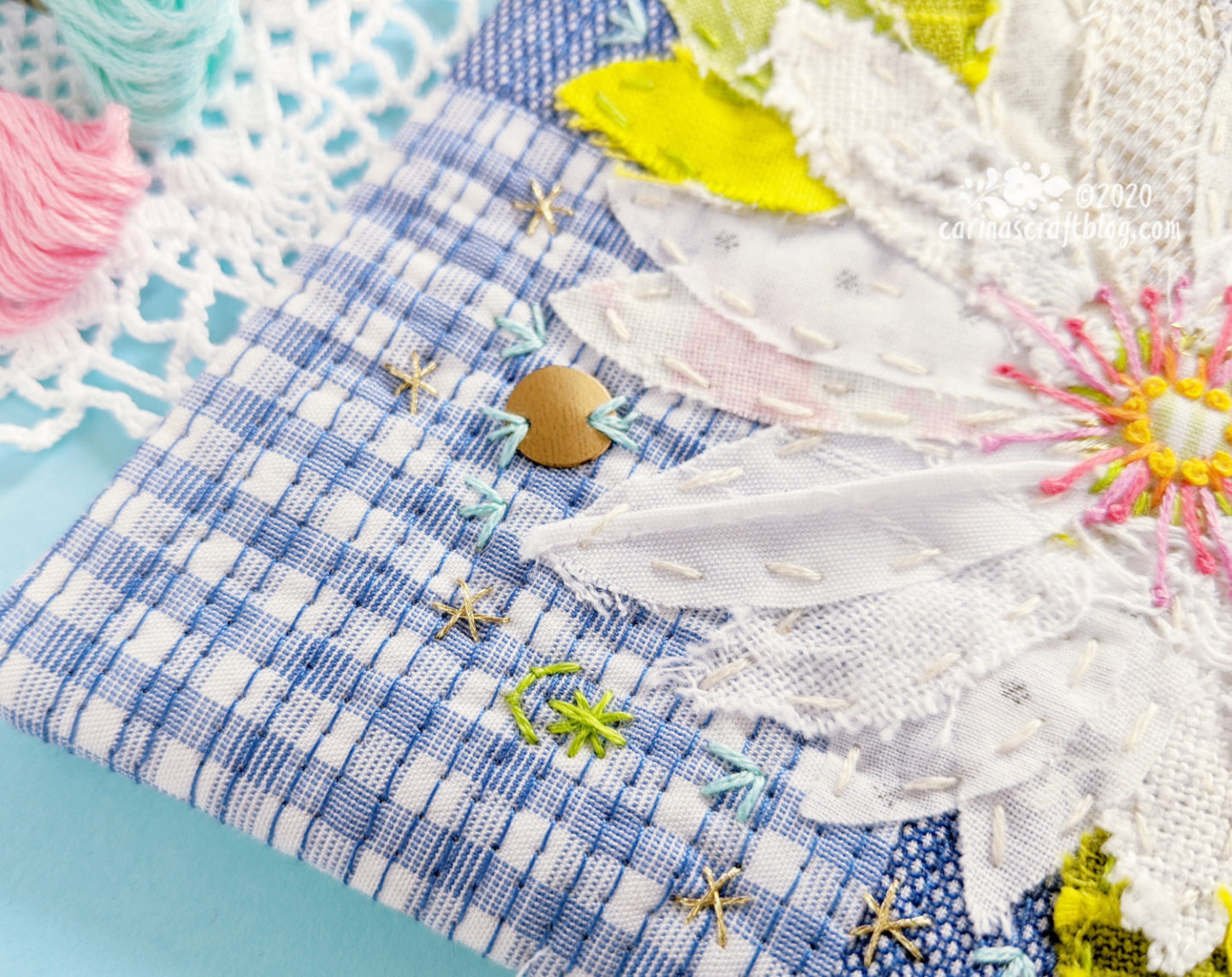 I added a few of these random metal sequins I had in a box. No idea where they came from… And a bit of gold thread to add a bit more sparkle to the background. I didn't want to add too much colour lest it took attention away from the delicate white flower.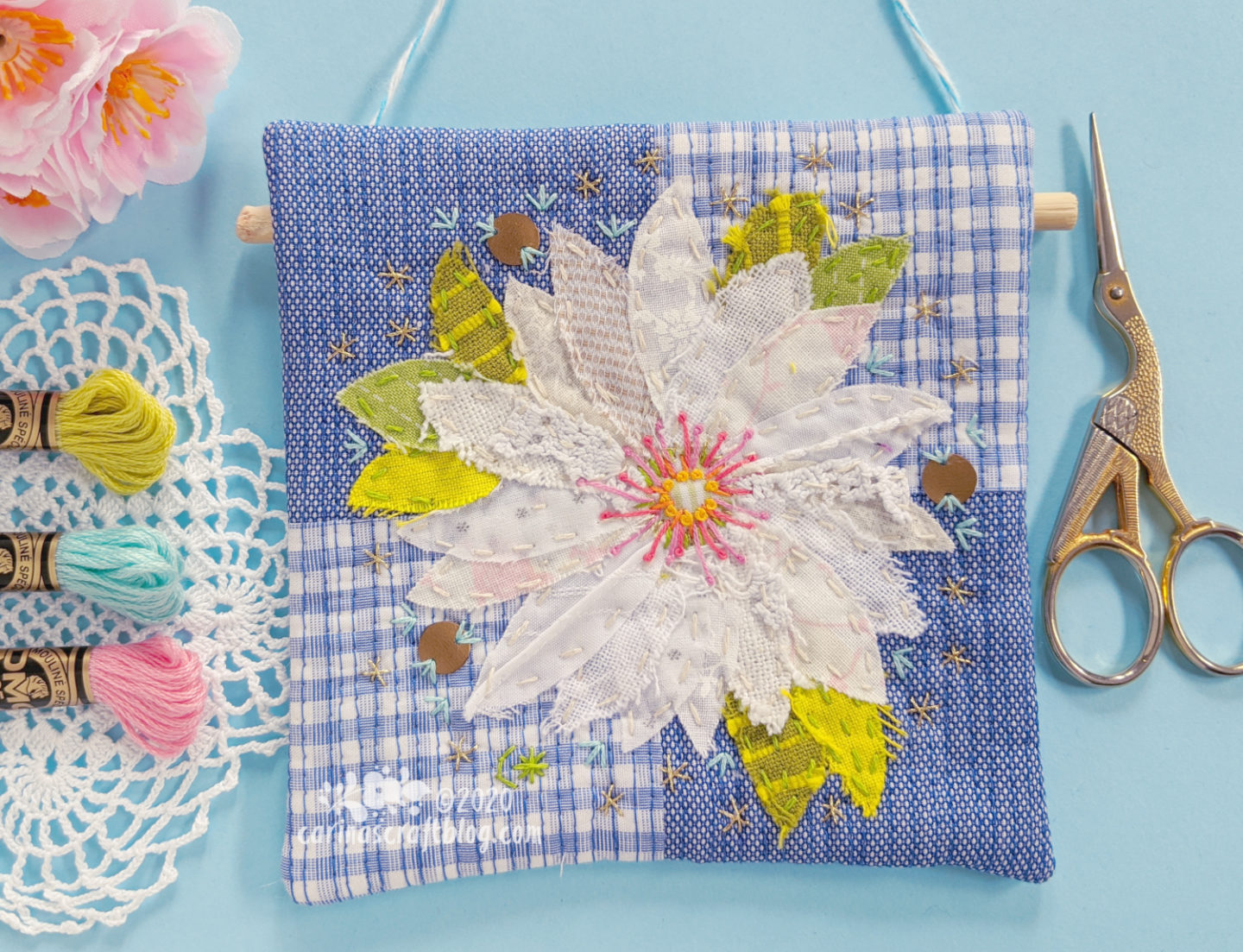 Compare with (my late grandmother's) scissors, it is a wee appliqué piece. I really enjoyed making it. I'm already planning to make more flowers. There is something very soothing about cutting little scraps and then slowly stitching them together. And because it's raw edge appliqué, it will be a bit messy anyway, so it doesn't have to be perfect. In fact, the imperfections are what make it perfect. If that makes sense.
I started this on a whim (of course) and then I decided that it was going to be a gift for a friend. I kinda don't want to let it go, but It Is A Gift So Stop Being Selfish! :-)
I very much agree with Austin Kleon that making gifts for others is a way to get unstuck and keep going.