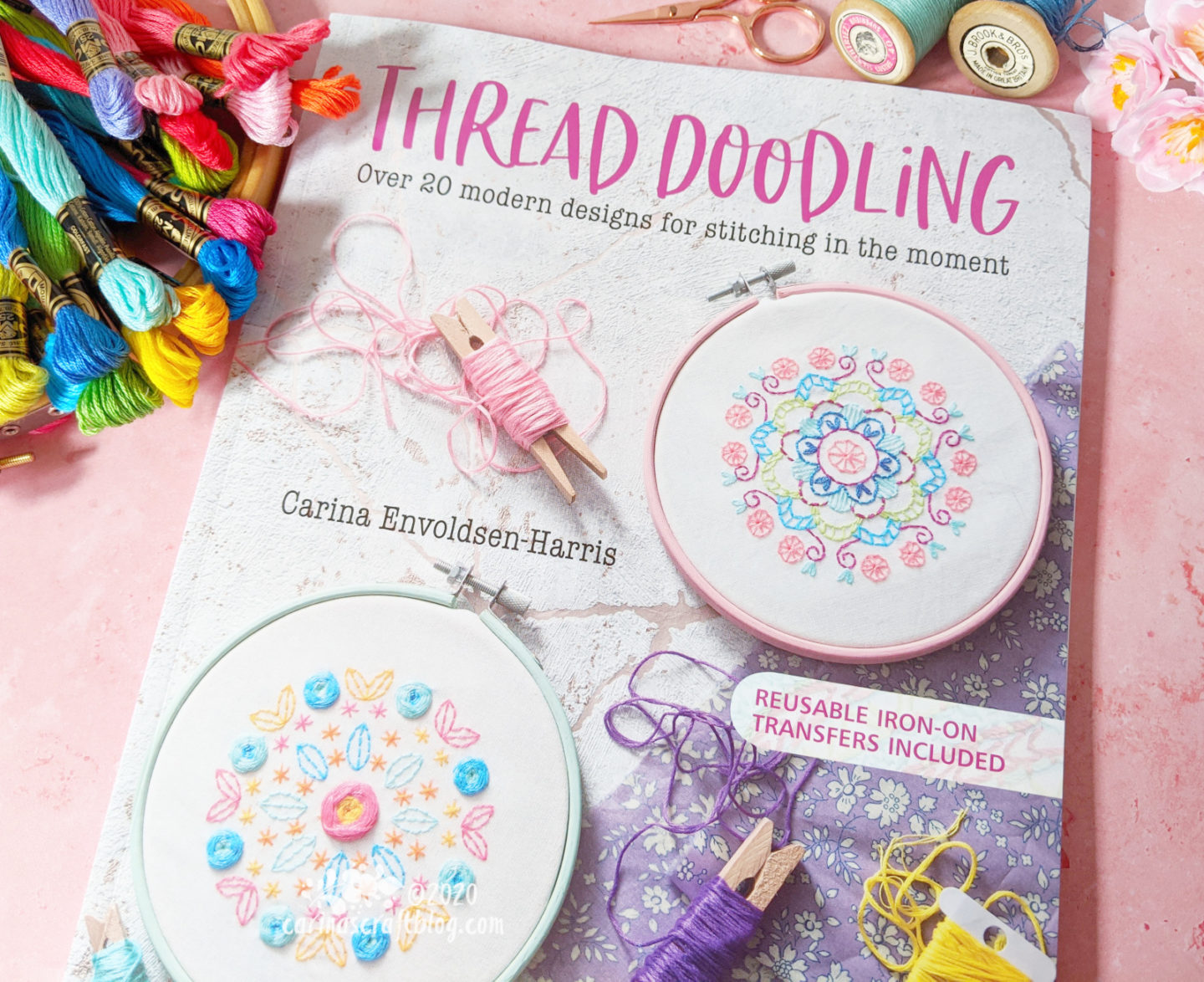 My copy of Thread Doodling finally arrived on Saturday. I'd kept an eye on the letter box for most of last week and almost gave up, starting to think it wouldn't arrive until this week. But then the postie popped it through the letter box on Saturday, hooray!
It is so pretty, the photos shot by Stacy Grant are Amazing! The book would literally not be the same without her wonderful work.
Remember, if you pre-order the book, I'll send you some extra patterns! If you pre-order Thread Doodling from me, you don't need to do anything else. If you pre-order from somewhere else, make sure to email me proof of purchase to carina@carinascraftblog.com by July 6th (the UK publication date), and the patterns will be emailed to you on July 7th.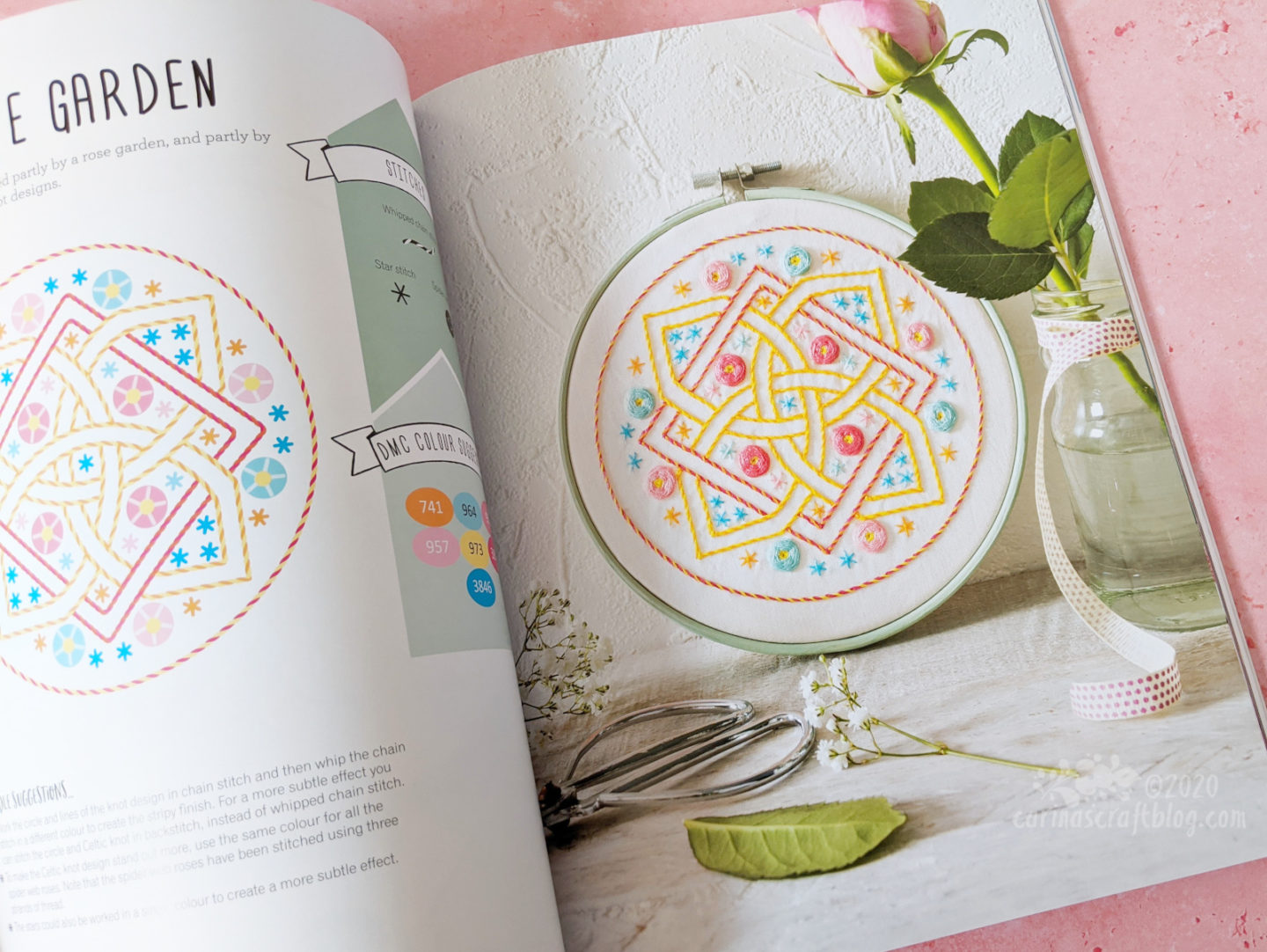 Making books is a funny old thing. You gotta have your wits about you. When I had stitched this pattern, I realised that the printer settings had been wrong so it was printed a bit smaller than it was supposed to be. Yikes.
At first I thought I'd have to stitch it again, which would not have been great because there's not a lot of extra time in the book making schedule. Luckily, my editor was happy for me to add the circular border and all was well with the world again! And I actually think I prefer it with the border… :-)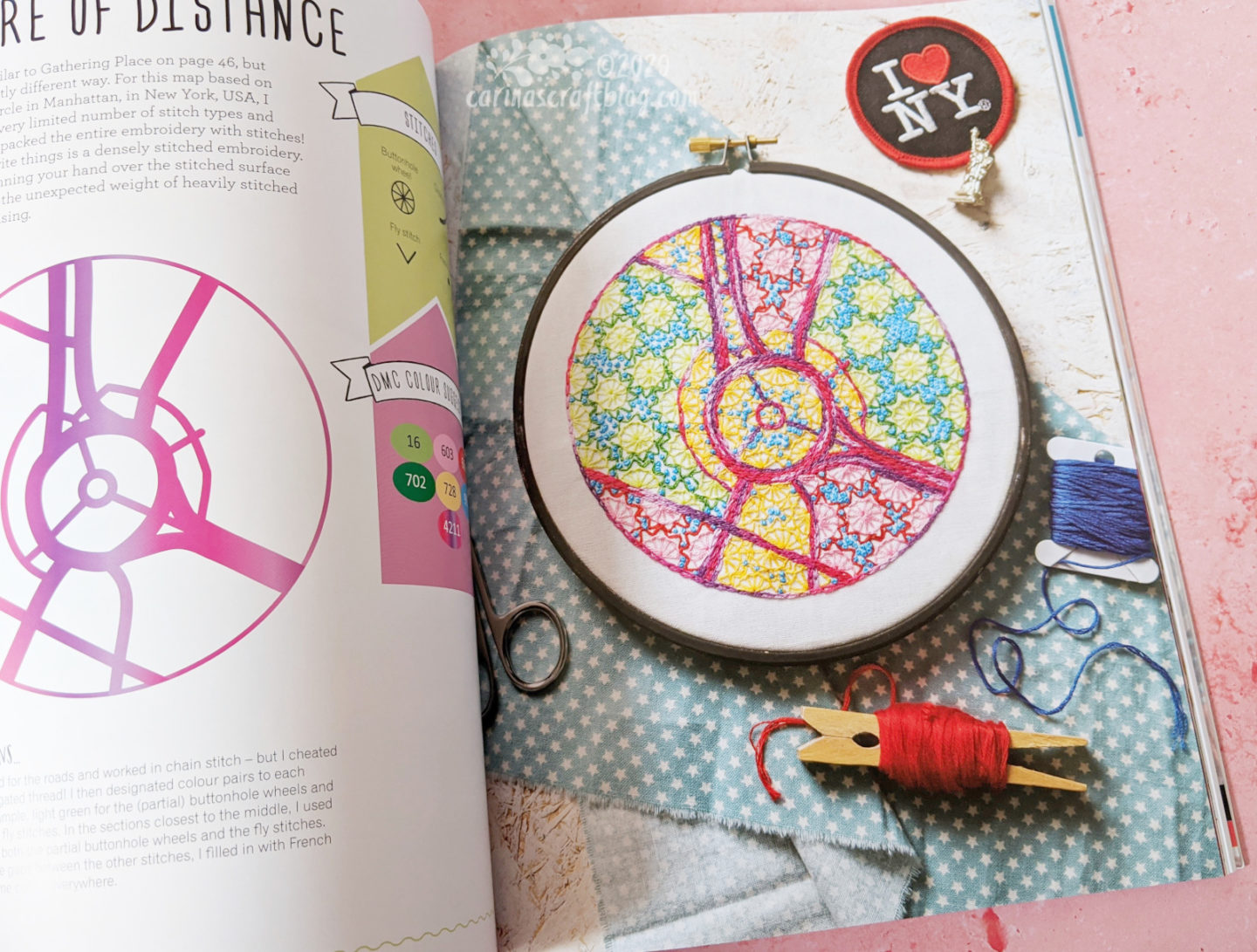 I love making things like this, turning map details into embroideries. This is Columbus Circle in Manhattan. In the book there is also a similar-ish pattern using Trafalgar Square in London as a template. I had a lot of fun stitching these. But I think, of the two, this one is my favourite.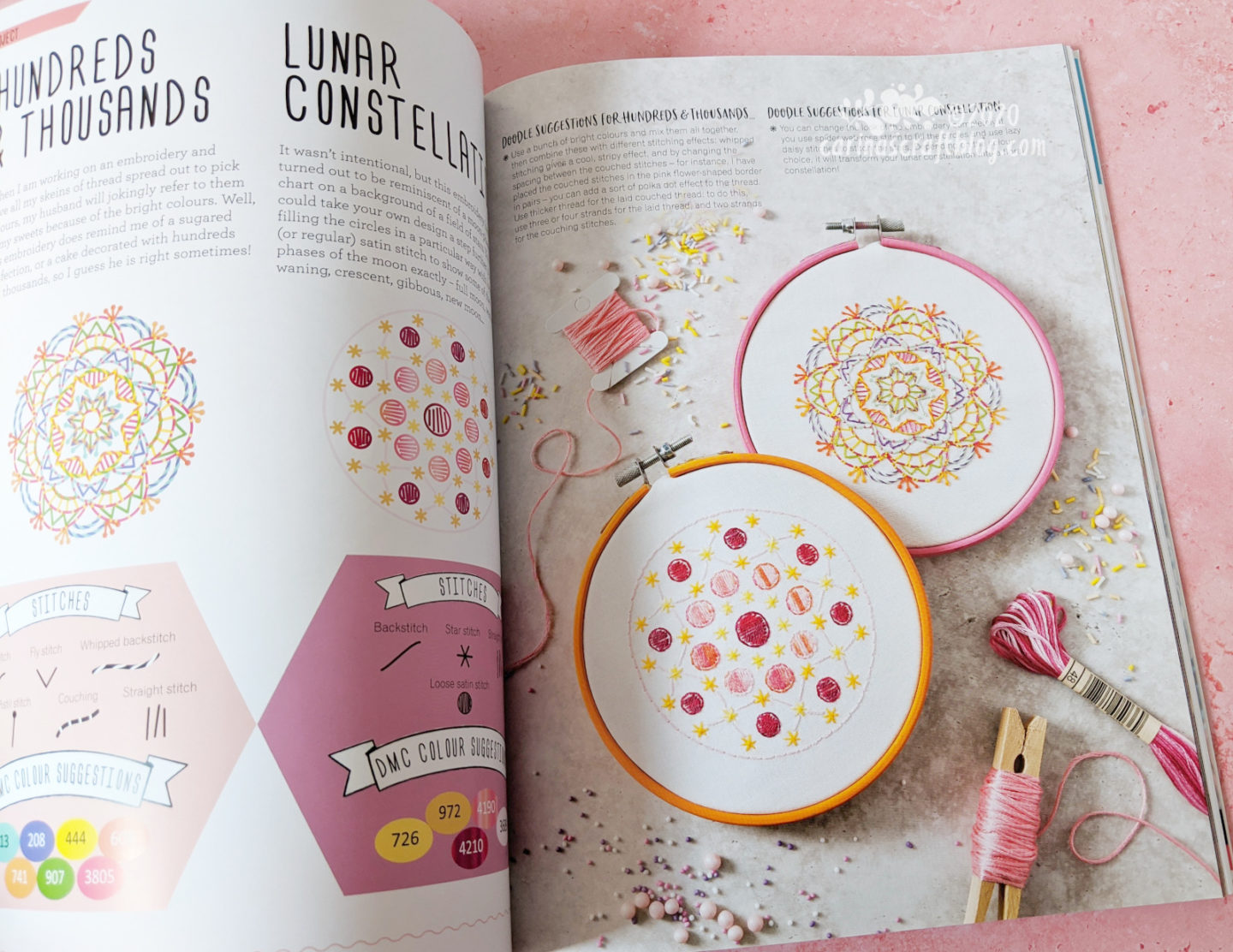 Another couple of patterns…
The book is the first I've done where I submitted the idea for it, so this feels very special! I really hope that people will like it. Being creative with embroidery, and not always following a pattern to the letter, is important to me.
It makes me SO happy when people get in touch to show me how they have stitched one of my patterns and it is completely different from my version. To me a pattern is a suggestion, a starting point, but not something that needs to be replicated exactly.
In some of the patterns every stitch or line is included, but in others I only give ideas for how the pattern can be stitched. I hope people will enjoy this space to do their own thing. And not feel like I couldn't be bothered to make a proper pattern. ;-)
Here's a little video where I'm flicking through the book.