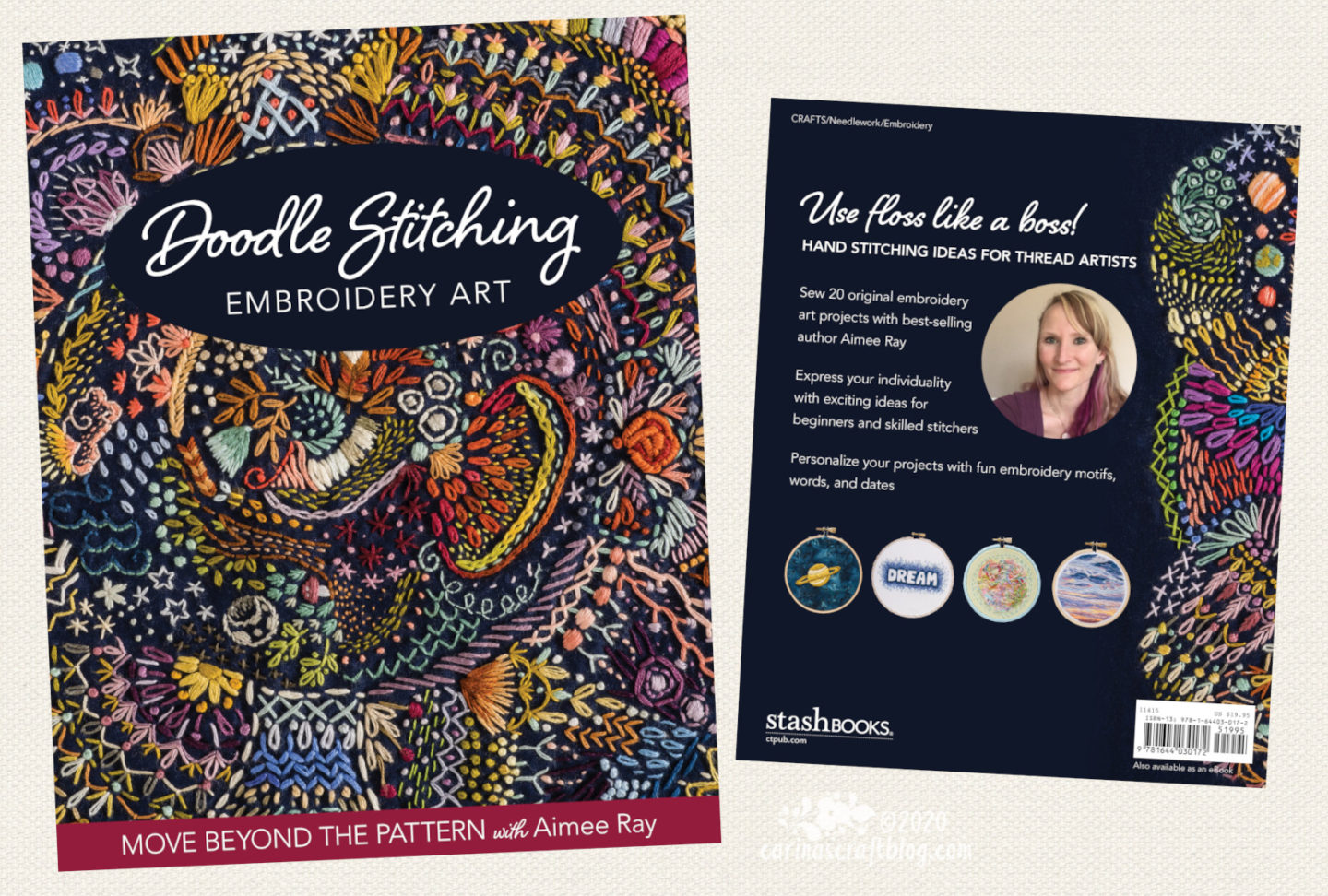 Aimee Ray, author of a whole series of 'doodle stitching' books, has a new book out called Doodle Stitching Embroidery Art.
Great minds, or at least doodl-y minds, think alike! :-)
Doodling with stitches and thread is one of my favourite things to do (I'm sure you're not surprised by this!) and I have enjoyed looking through Aimee's new book. We are both doodlers, and in some ways we are similar and in some ways we are different. Complementary, you might say.
Which is to say, if you like my work/my books, I think you will like Aimee's too. If you're not already familiar with them?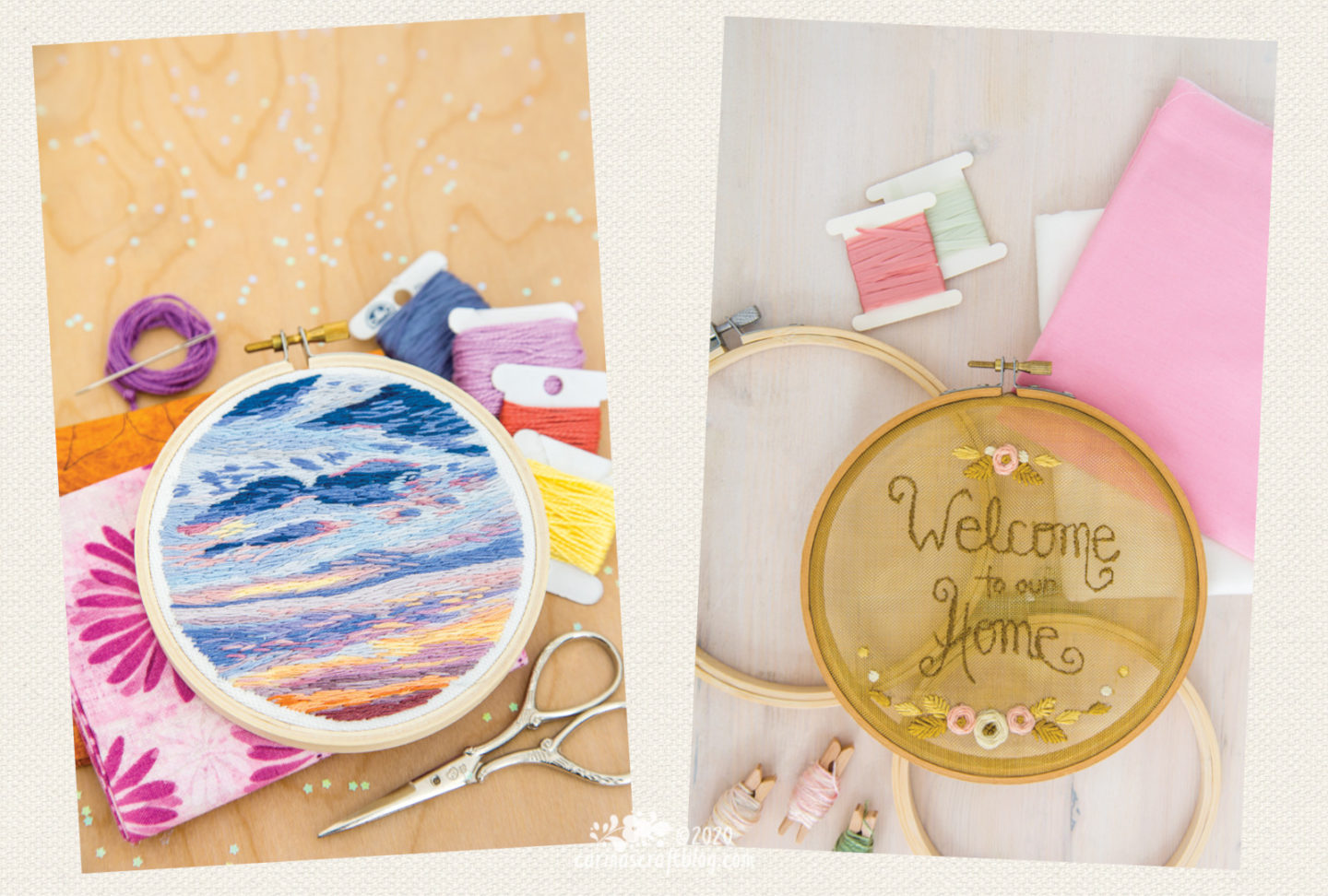 Doodle Stitching Embroidery Art of course has a bunch of embroidery patterns with Aimee's signature use of pastel-y (but also bold) colours. What I really like is how she expands beyond just fabric in a hoop for her embroideries. There is an embroidery on stretched canvas, embroidered softies based on her son's drawings, embroidered patches and more. And there are lots of different embroidery ideas.
I am a little obsessed with Aimee's Stitch-A-Day Journal Sampler, it is the embroidery on the cover of the book. She added some stitching to this every day for a year and posted it on Instagram and I loved following it. Whether I'll ever do something similar, who knows, but I love-love-love the idea! :-)
If you love embroidery, and love making embroidery patterns your own, I think you'd really like this book. It is full of creative ideas and I wish it had been around when I first started doing embroidery.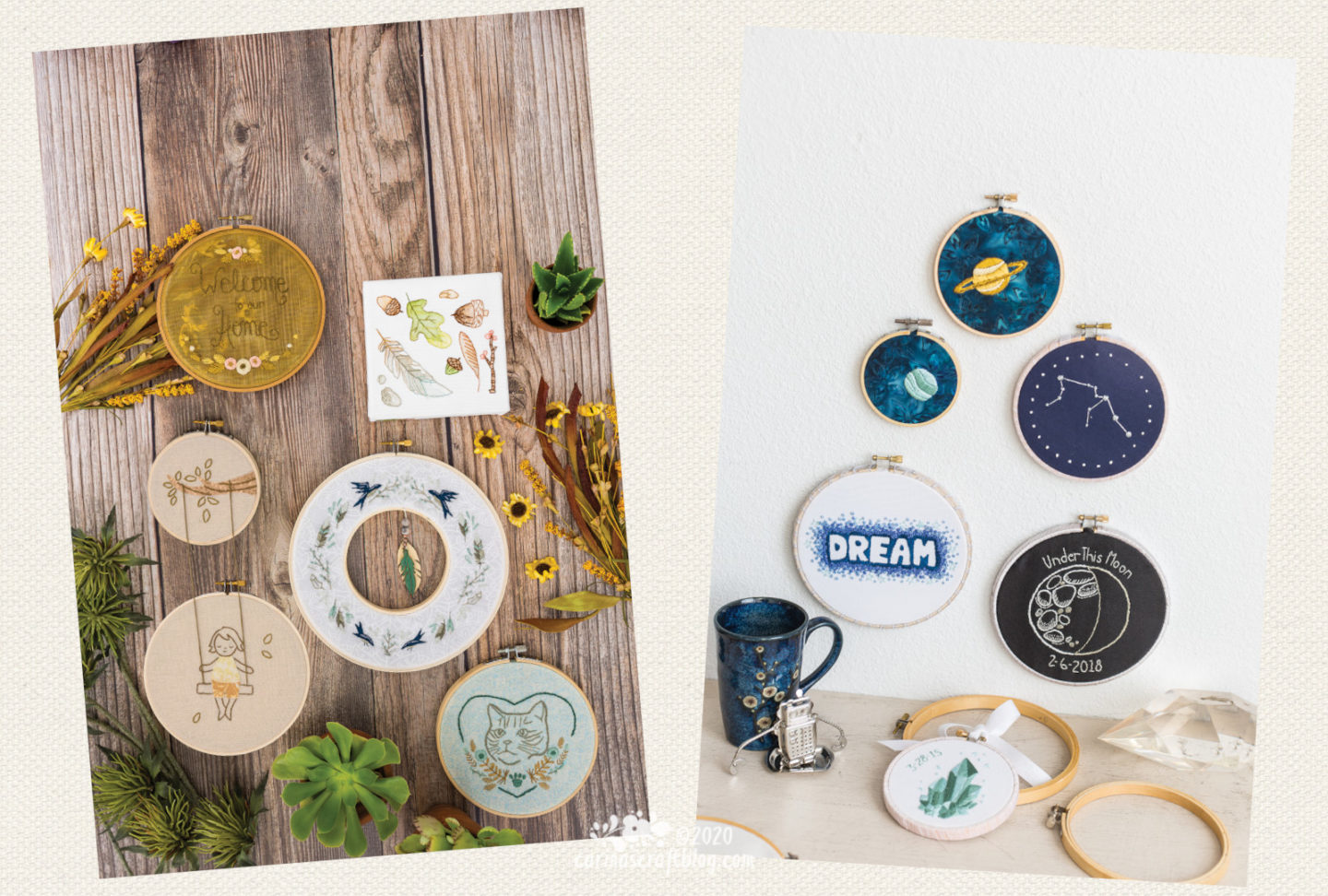 Now! C&T, the publisher of the book, are giving away an ebook copy of Doodle Stitching Embroidery Art to one lucky winner!
All you have to do to enter is leave a comment on this post and I'll pick a random winner on Sunday (Aug 30th). Open to anyone anywhere.
**Now closed for entries. The winner will be announced on Monday, August 31st.**
Please check out these other stitchers for more chances to win the ebook.
Aug 24
C&T
https://www.ctpub.com/blog/
MrXStitch
https://www.instagram.com/mrxstitch/
Aug 25
Wild Olive
http://wildolive.blogspot.com
Cozy Blue Handmade
https://www.instagram.com/cozyblue/
Aug 26
Benzie Design
https://www.benziedesign.com/blogs/tutorials
Jessica Long
https://www.instagram.com/jessicalongembroidery/
Aug 27
Snuggly Monkey
https://www.snugglymonkey.com/blogs/news
Aug 28
Carina's Craftblog
https://www.carinascraftblog.com
Aimee Ray
http://littledeartracks.blogspot.com