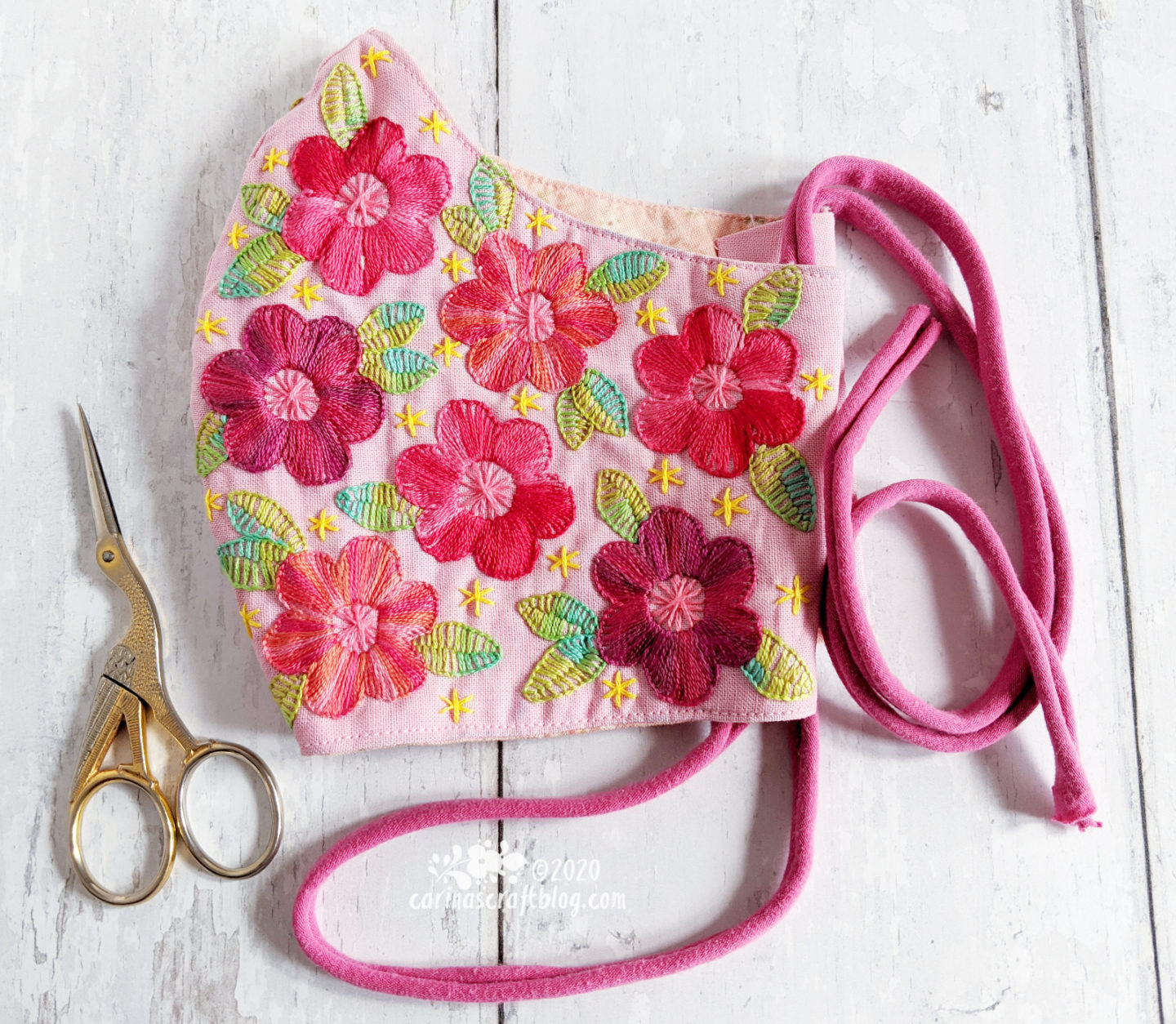 I made myself an embroidered mask and you can make yourself one too!
The pattern is available in my Payhip shop, as well as in my Ko-fi shop and Etsy shop.
If you'd told me at the start of the year that I'd be sewing masks and making a mask pattern…I would not have believed you! But here we are, masks on to keep each other safe! And they might as well be funky floral masks, amirite? :-)
The pattern includes the sewing pattern to make the mask, in one size only, but it should be easy enough to adapt the embroidery pattern to any mask pattern you may already be using. Atleast of this type, I haven't tried making any of the other types yet.
There are lots of face mask sewing patterns and tutorials floating about. I guess you just gotta pick one! Here's one with a lot of details and ways to customize it.