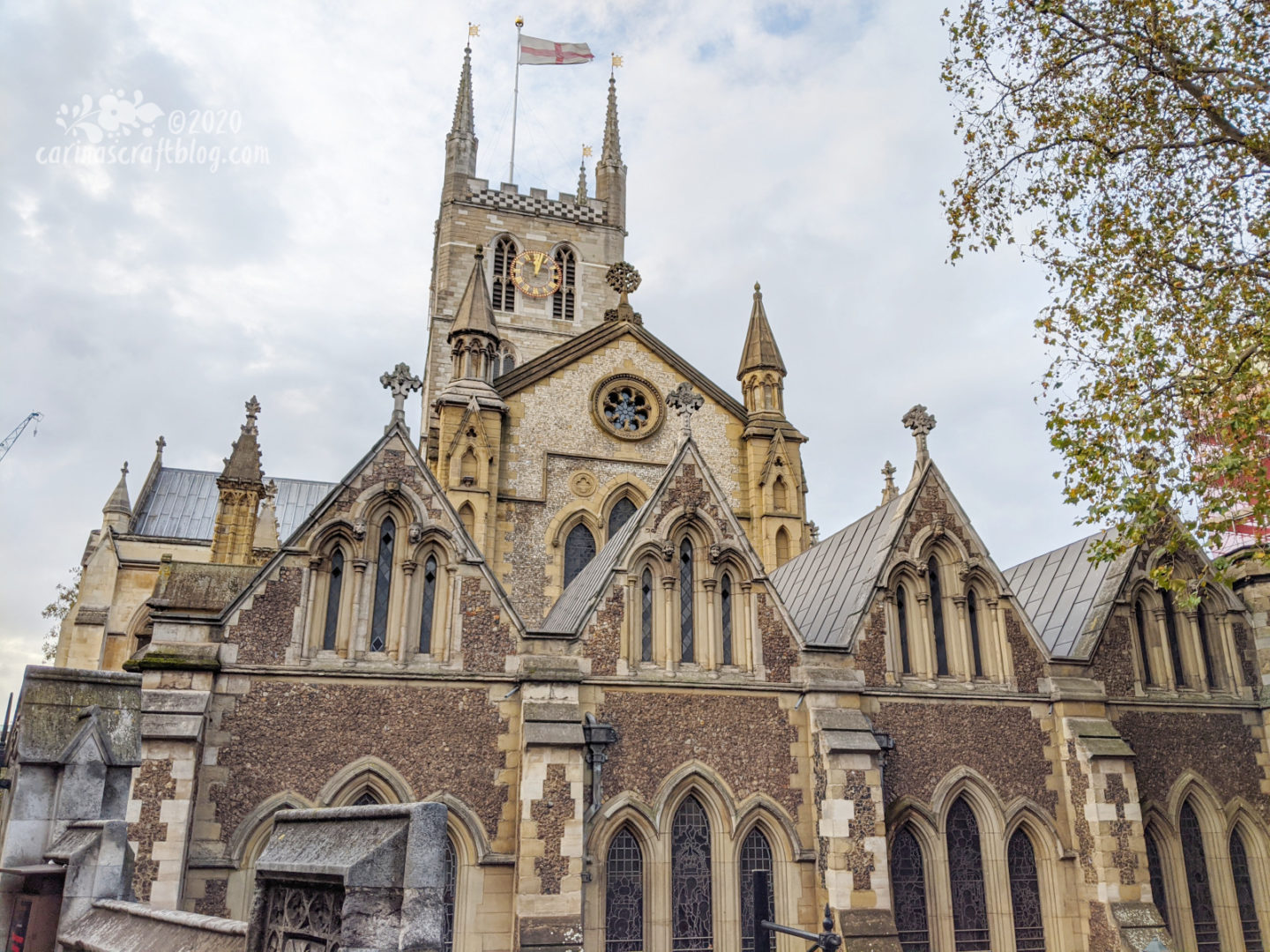 On Sunday I taught a beginner embroidery class at The Village Haberdashery. Afterwards I got off the Tube at London Bridge station to have a little wander around on the south side of the Thames. A little adventure before we start another lockdown period.
I walked down to see The Golden Hind but it was mostly covered in tarpaulins, so it wasn't terribly exciting. It also looks weirdly squashed in between buildings where it is placed. It's kind of odd.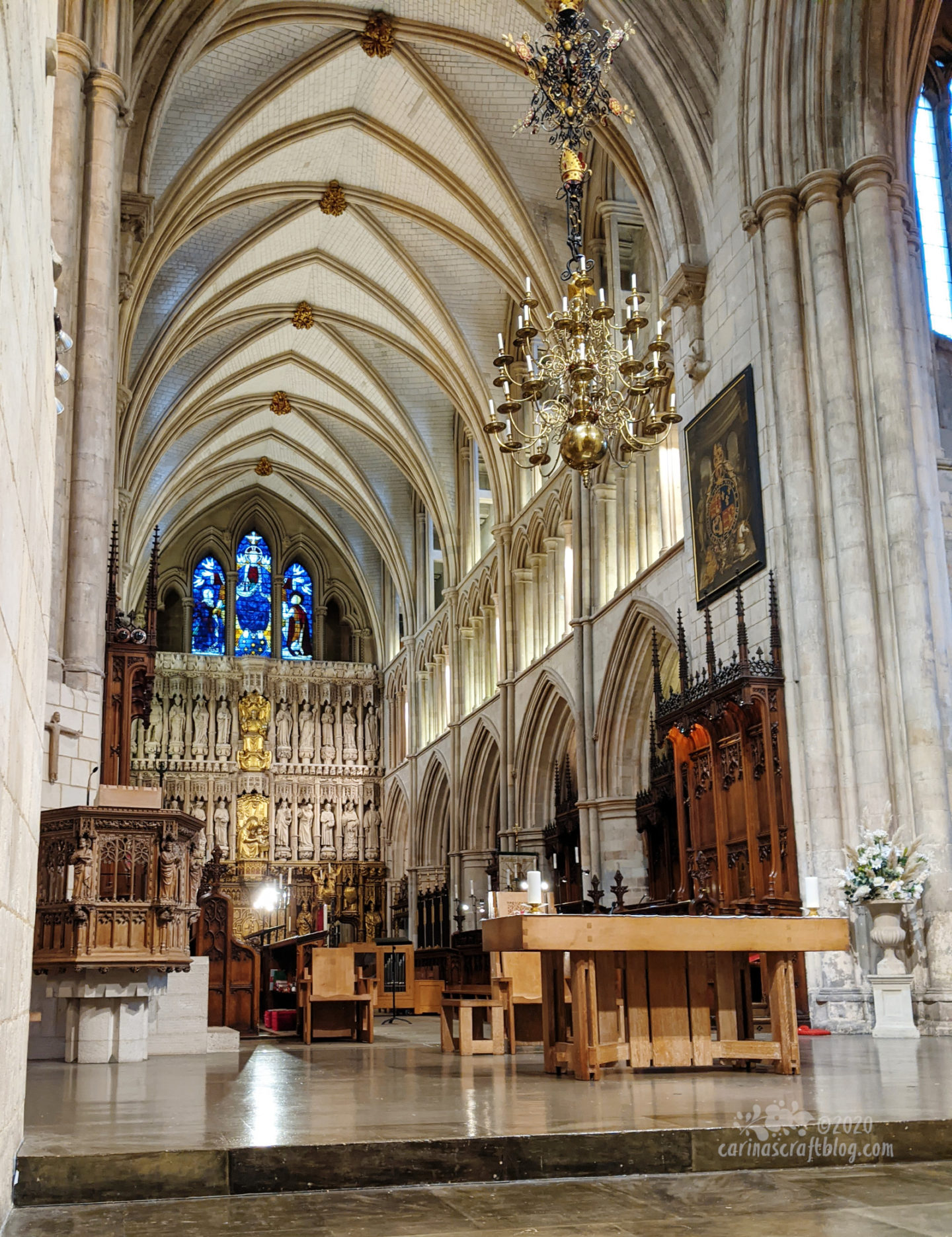 Then I went over to Southwark Cathedral which is just around the corner from the Golden Hind. I thought I'd go and have a look inside. The staff at the door told me that it was not possible because Evensong was in progress. But then said if I wanted to go in and sit through Evensong that was fine. At first I said no but then I figured, it's either walking around in the rain for 25 minutes or go sit inside. So I went inside! :-)
I've never experienced evensong before so it was interesting to experience. It was a lovely atmosphere with the choir singing, even for this atheist. ;-)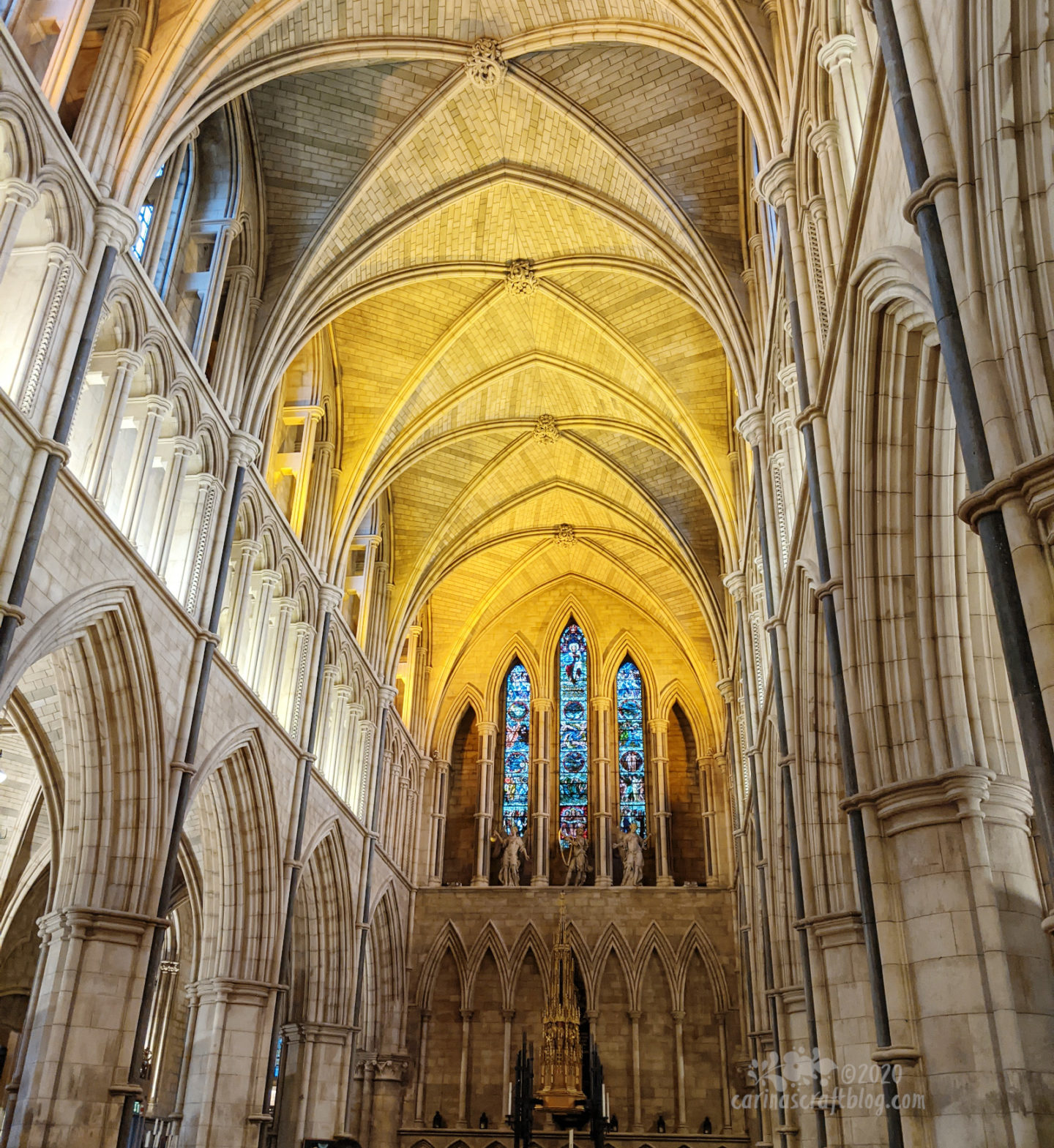 Afterwards I walked across London Bridge to get to Fenchurch Street Station. It was getting dark at that point and the view up and down the Thames was lovely with all the lights coming on.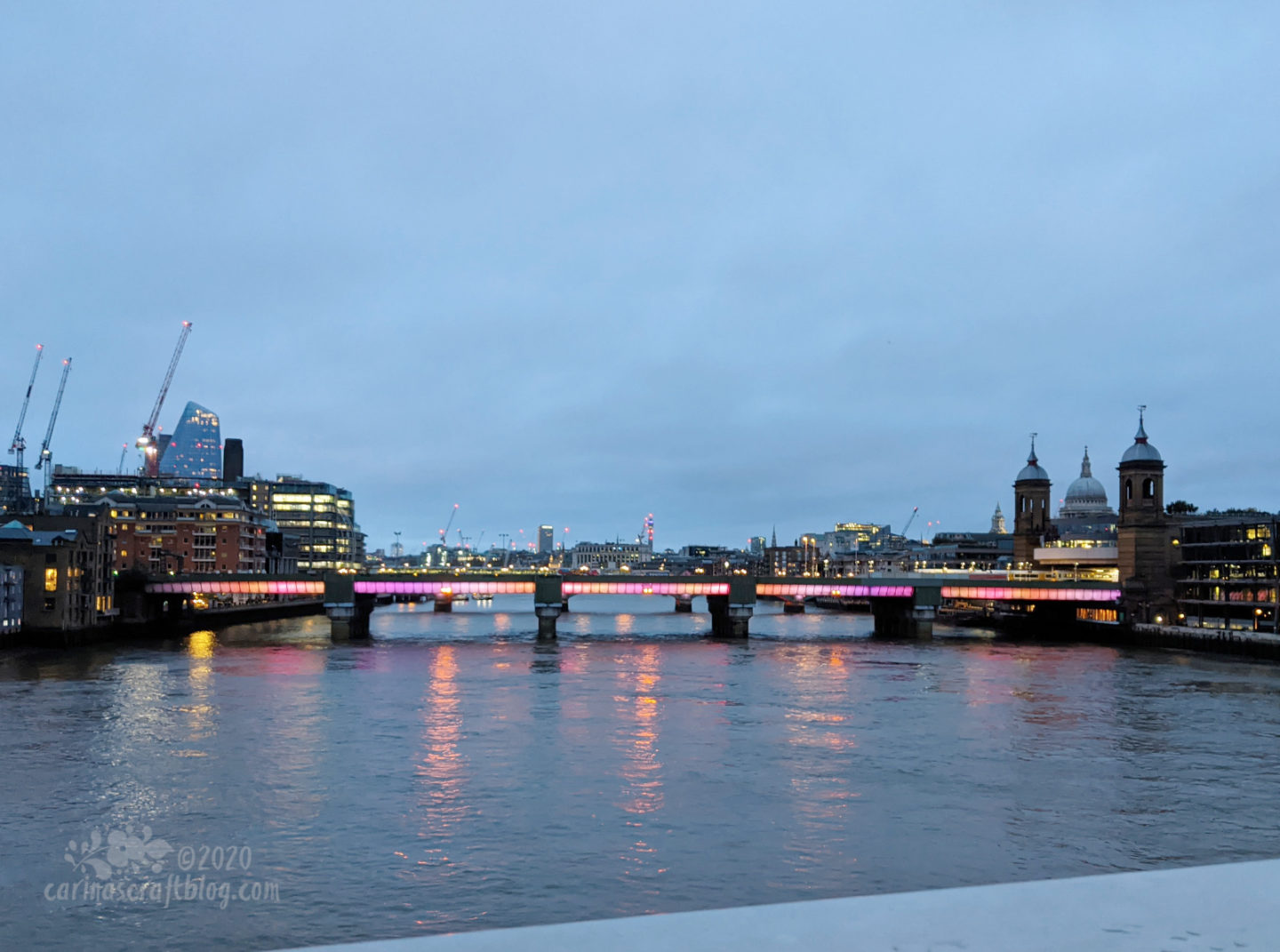 Cannon Street station railway bridge with the colourful lights on was pretty. Saint Paul's Cathedral in the background behind Cannon Street station.
Across from Southwark Cathedral there is a spot overlooking the Thames and there was a quote carved in the wall:
There are two things scarce matched in the Universe, the Sun in Heaven and the Thames on Earth. ~ Sir Walter Raleigh
I would wholeheartedly agree with that! :-)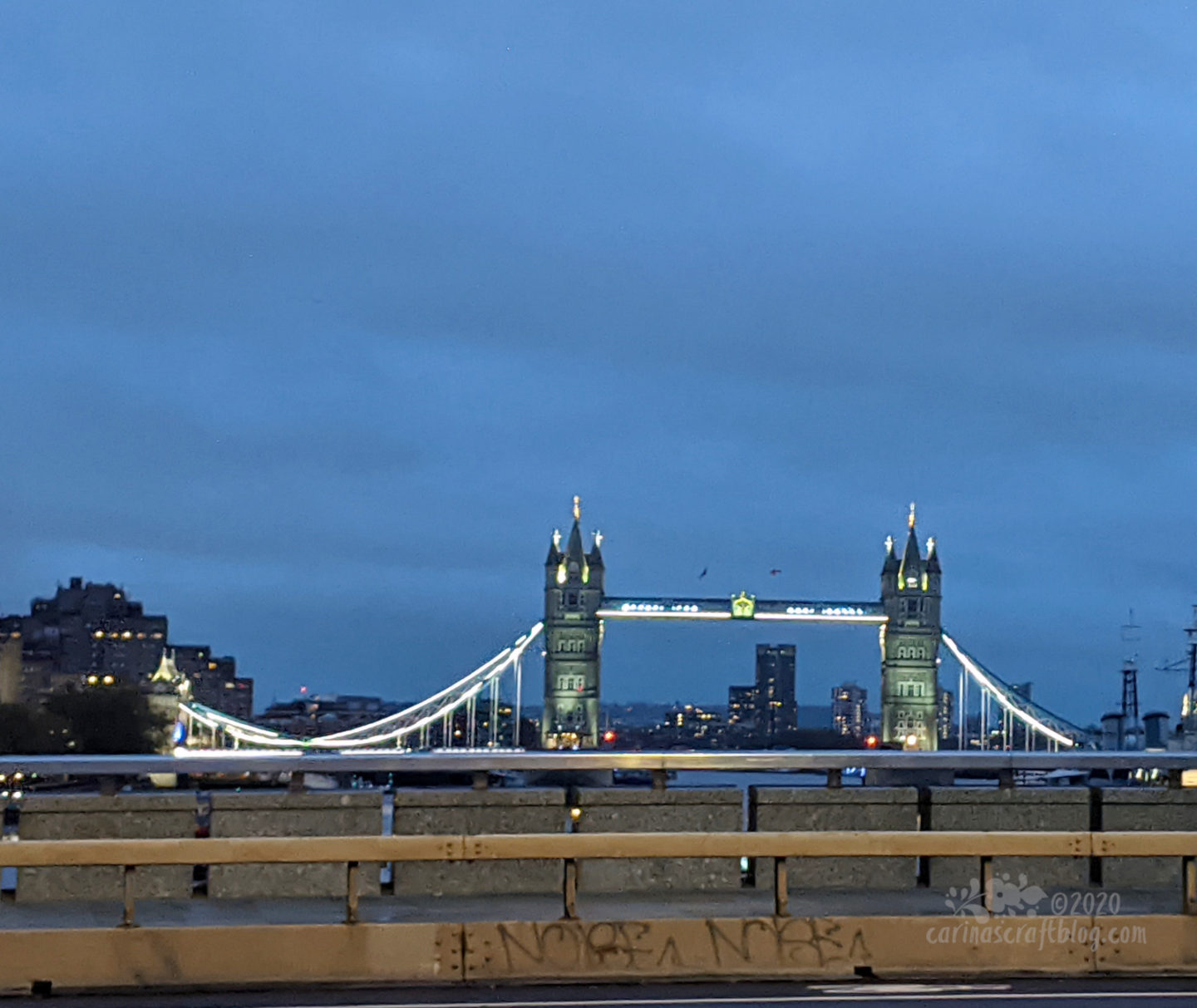 I couldn't quite get a good picture of Tower Bridge since I was on the wrong side of London Bridge. But doesn't it look pretty in the dusk with the lights on?