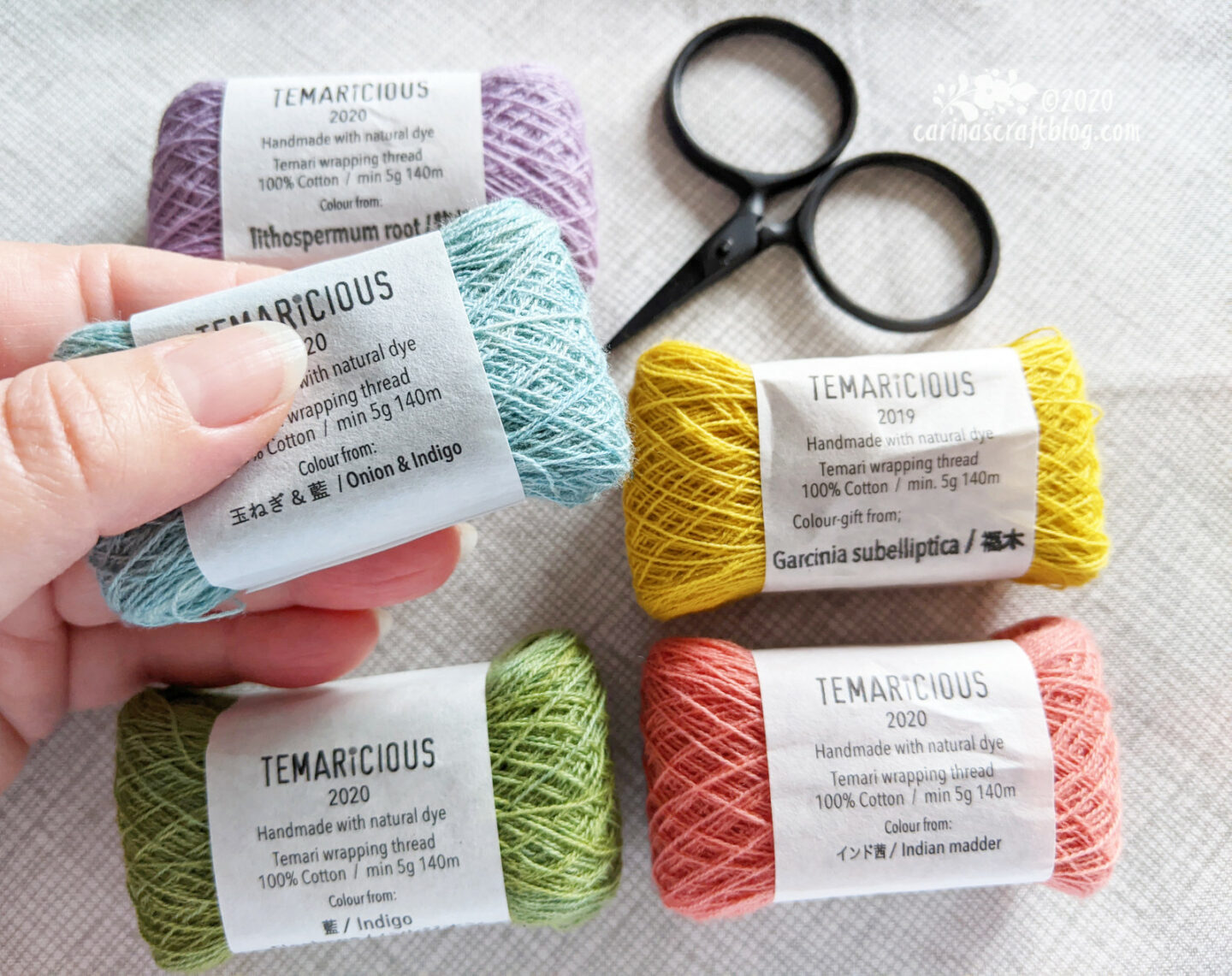 For a few months I have known about this Japanese brand of thread, Temaricious. A little while ago I bought some for myself, as a little treat. Aren't they beautiful? I almost can't get myself to use them, I just want to look at them. :-)
The thickness of the thread is similar to one strand of the DMC stranded cotton I normally use. It is a lovely matte thread. These ones are dyed with plants. You know I love me some bright colours but I am actually quite loving these more subtle colours. Maybe, possibly, you can make things without bright pink?!
These threads are not widely available, I bought mine from Loop in London.
(I can't help you source them elsewhere, sorry. Please try Google or your favourite search engine. xx)