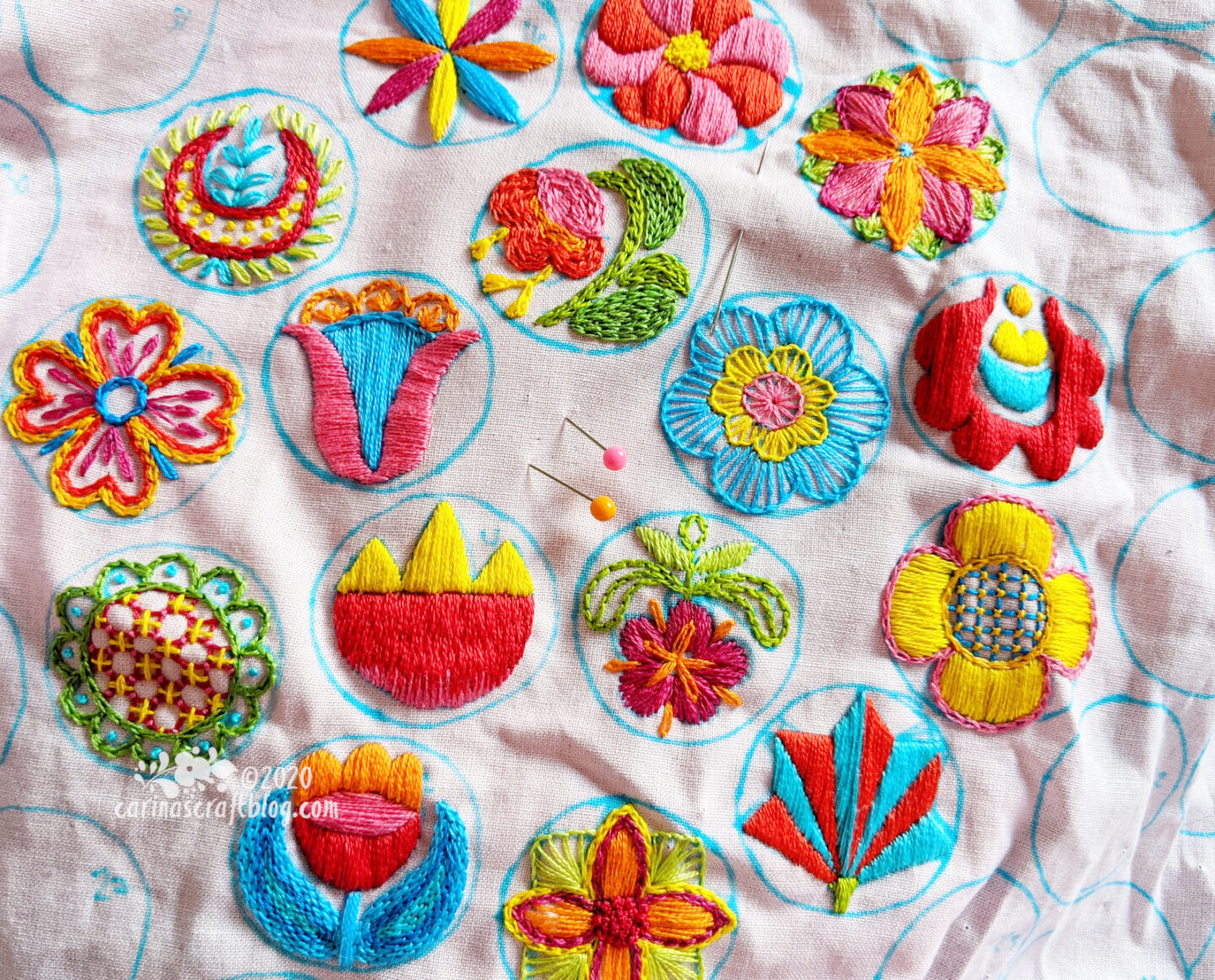 My Folk Florals daily dot project is coming along very nicely. Today is day 38, so less than two weeks 'til it's done. I think I'm really going to miss it!
I have made a pattern with the first ten flowers completed available to monthly supporters on my Ko-Fi page. If you are a monthly supporter I am so grateful for you! xx
The circle template I am using for the project is still available to anyone right here.