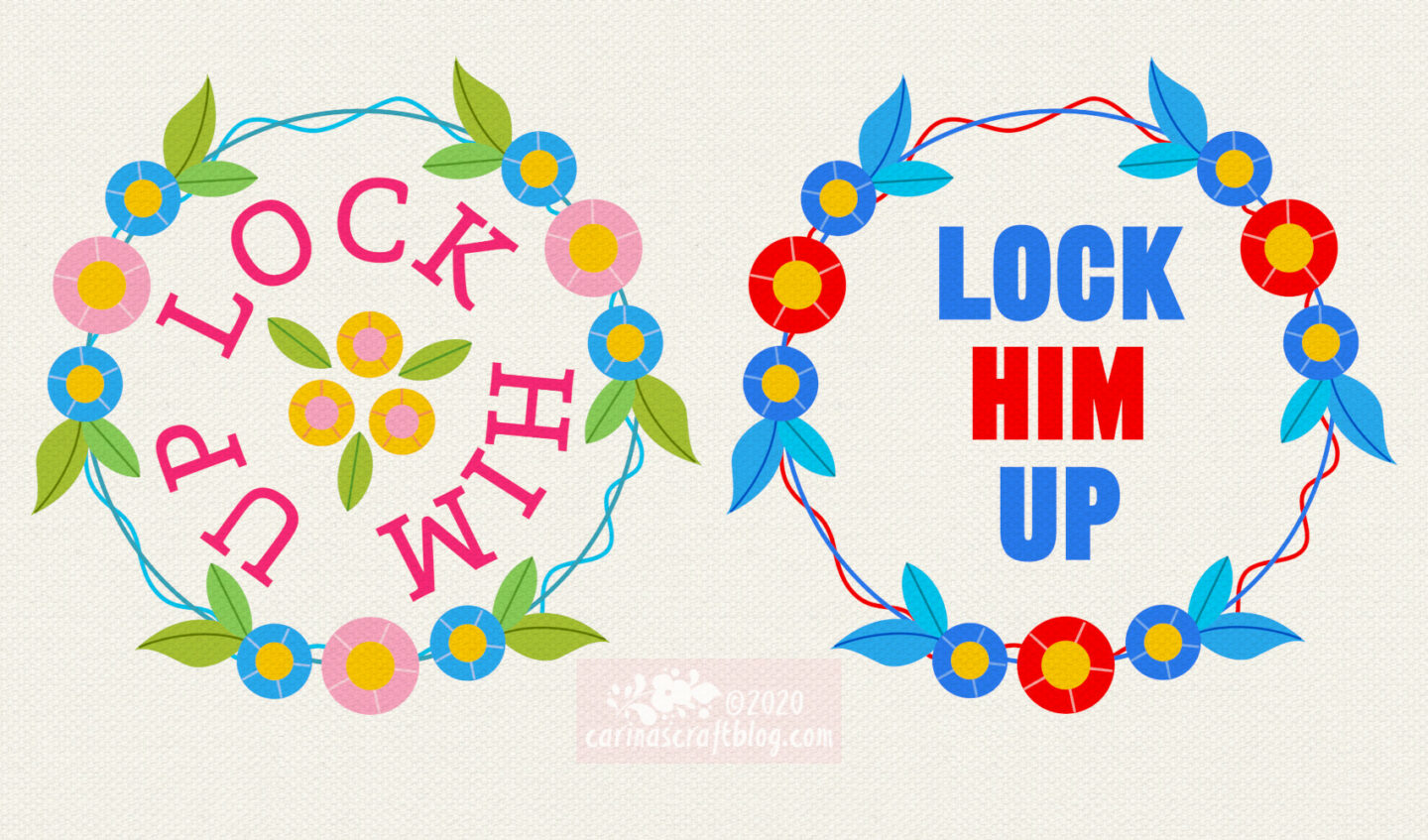 A random exchange with a friend on Instagram yesterday had me drawing up this pattern this morning. Because I want to stitch it, stat! If you want to stitch one too, you can find the Lock Him Up pattern as a pay-what-you-want download in my Ko-Fi shop. You don't have to pay anything at all! :-)
Who you wish to see locked up is entirely up to you. I have a couple of people at the top of my list! And I will be imagining their incarceration as I'm stitching this. ;-)
The pattern includes two versions of each of the designs you see in the picture, each with a serif and sans-serif font. All four variations also in a smaller version. Plus there are two badge size versions if you want to stitch something wearable.
And since I imagine that the title of this pattern may be a trigger for some, please be aware that I will not tolerate hateful comments on my blog. They will not be made public so basically don't even bother.
This is my blog, I pay the bills and I will talk about things that are important to me. Whether that's embroidery, being vegan, Brexshit, my favourite colour or the fact that there are politicians (or pretend-politicians) who deserve to be locked up.
Crafting and politics do belong together because life and politics belong together. If you are only here for the crafts and offended (or whatever emotion you may be experiencing) by my talking about politics then you are free to stop reading my blog at any time. xx Carina