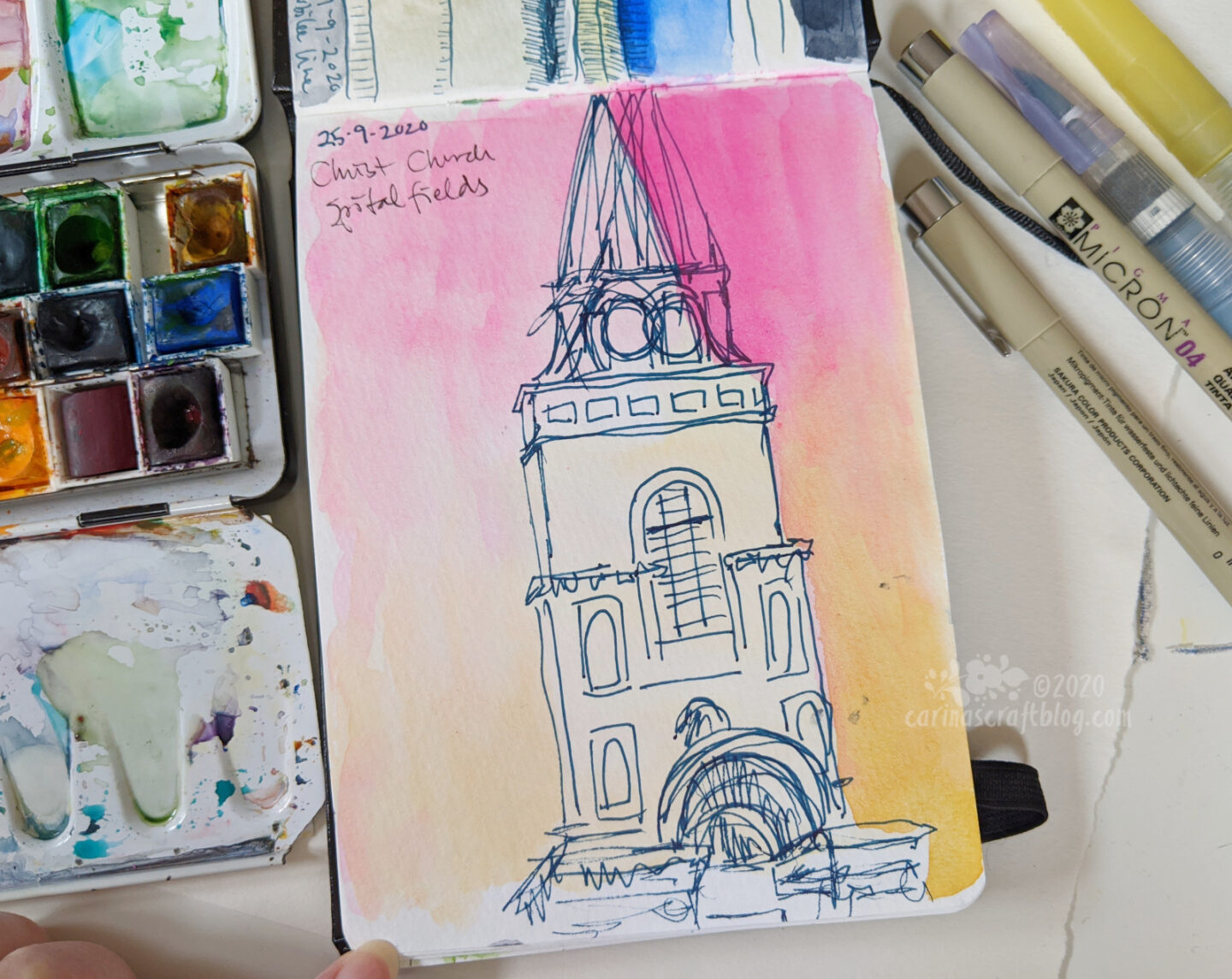 At the end of September I took myself and my sketchbook on a day trip to London. I wandered around the area roughly between Fenchurch Street Station and Spitalfields. Christ Church Spitalfields is a couple pf minutes walk from Spitalfields Market. I'd never visited the market before and I don't think I need to go back. Maybe it was because of the lack of people in these times of the corona virus but it didn't have the atmosphere that I was expecting… I dunno..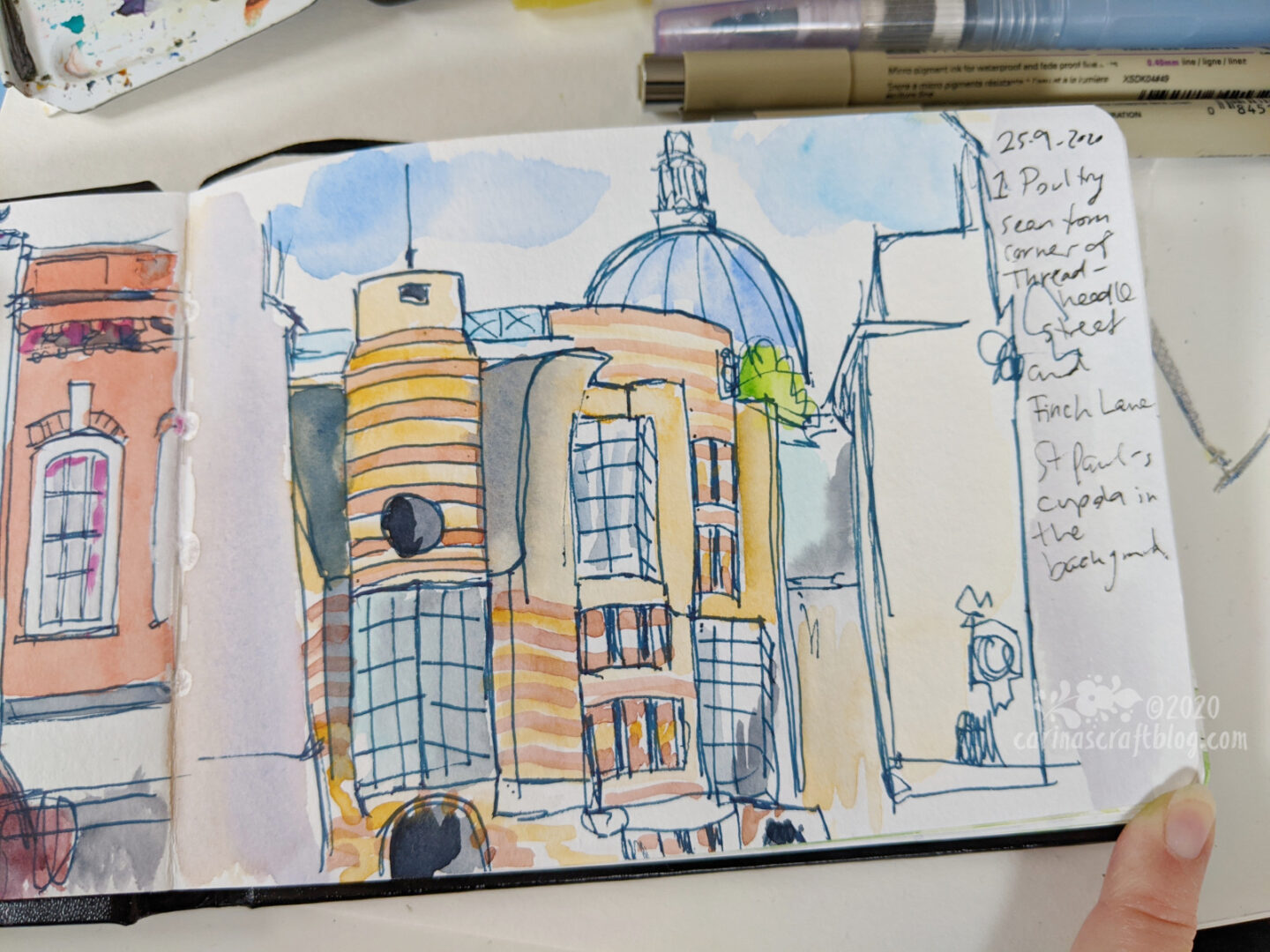 Walking back towards the Thames I suddenly caught sight of the One Poultry building and I've wanted to sketch that for a while. It is such a quirky building in all its Postmodern splendor! And speaking of quirky, how about that name/address? One Poultry!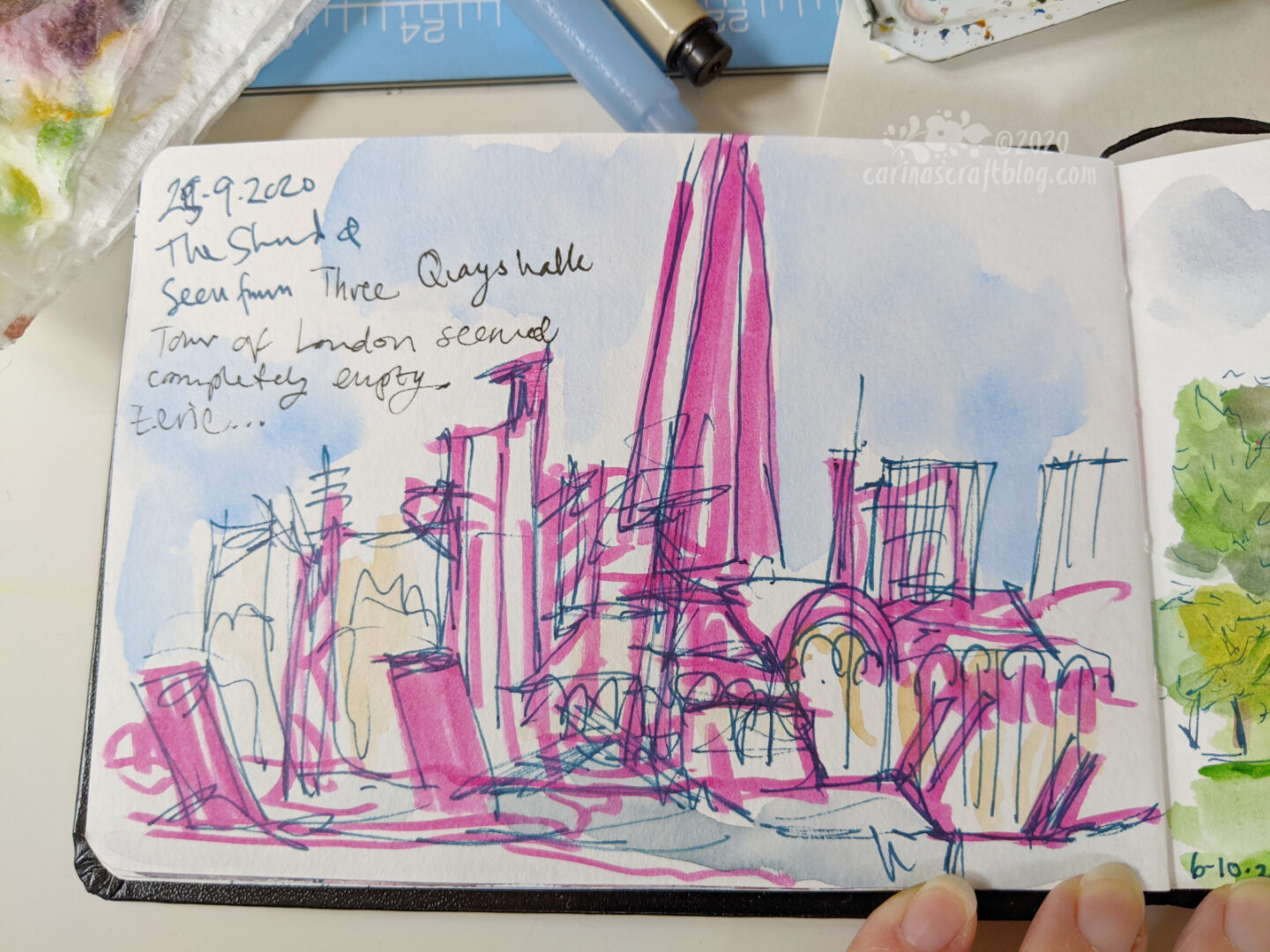 The Shard and other buildings on the south side of the Thames. I had to do this sketch really quickly because it had turned pretty cold and windy at this point. I like the energy of it! Because when you have to sketch fast, there's no time to second guess yourself, just put stuff on paper!
The spot where I did this sketch is right next to Tower of London and it was pretty eerie being there.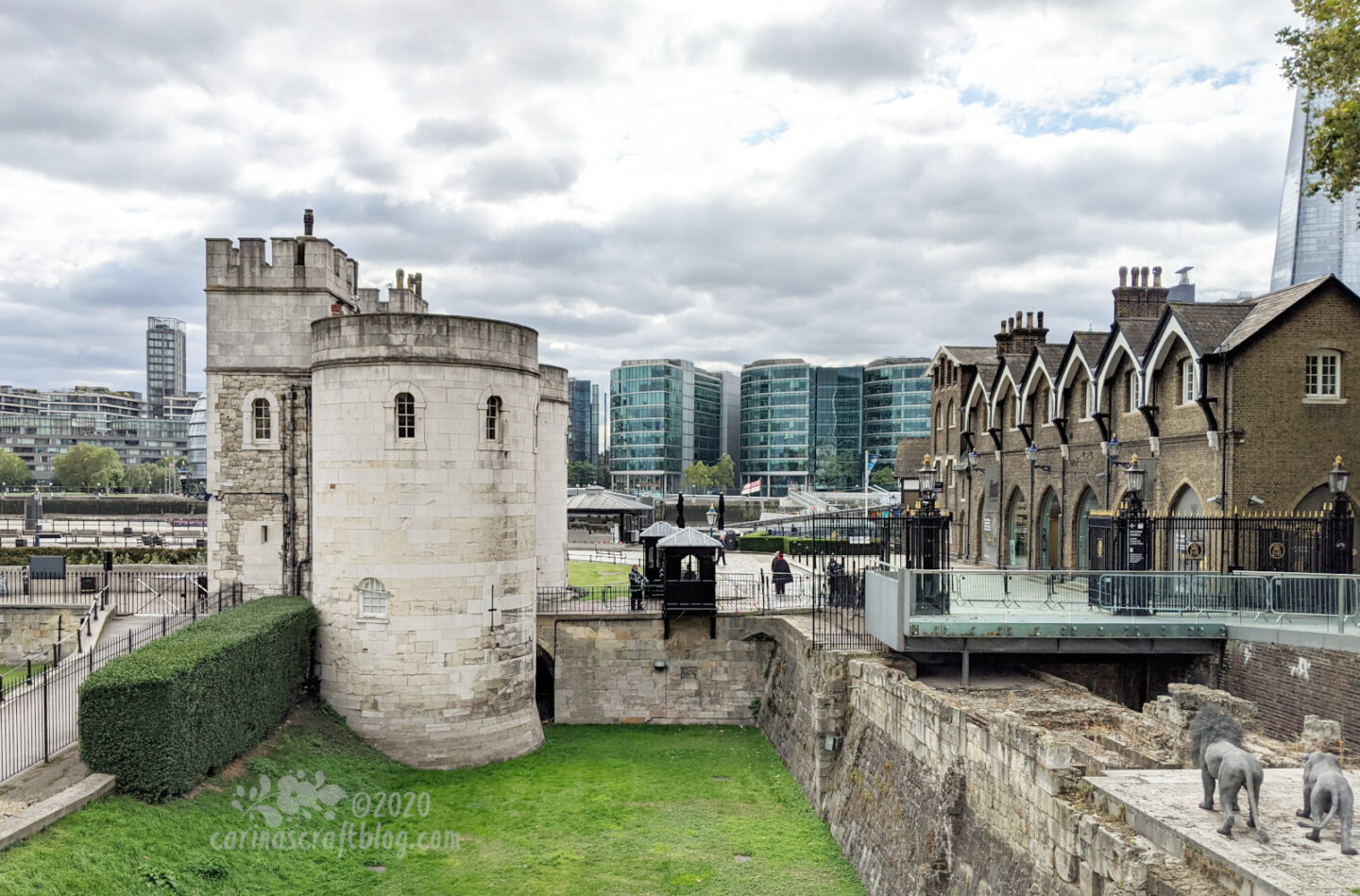 This is the entrance to Tower of London. Normally this would be pretty busy with tourists, even on a windy September afternoon. But of course this is 2020 so nothing is normal! I think I saw two or three people going in to see Tower. It really puts things into perspective in a way that we don't really notice out here in the 'country'.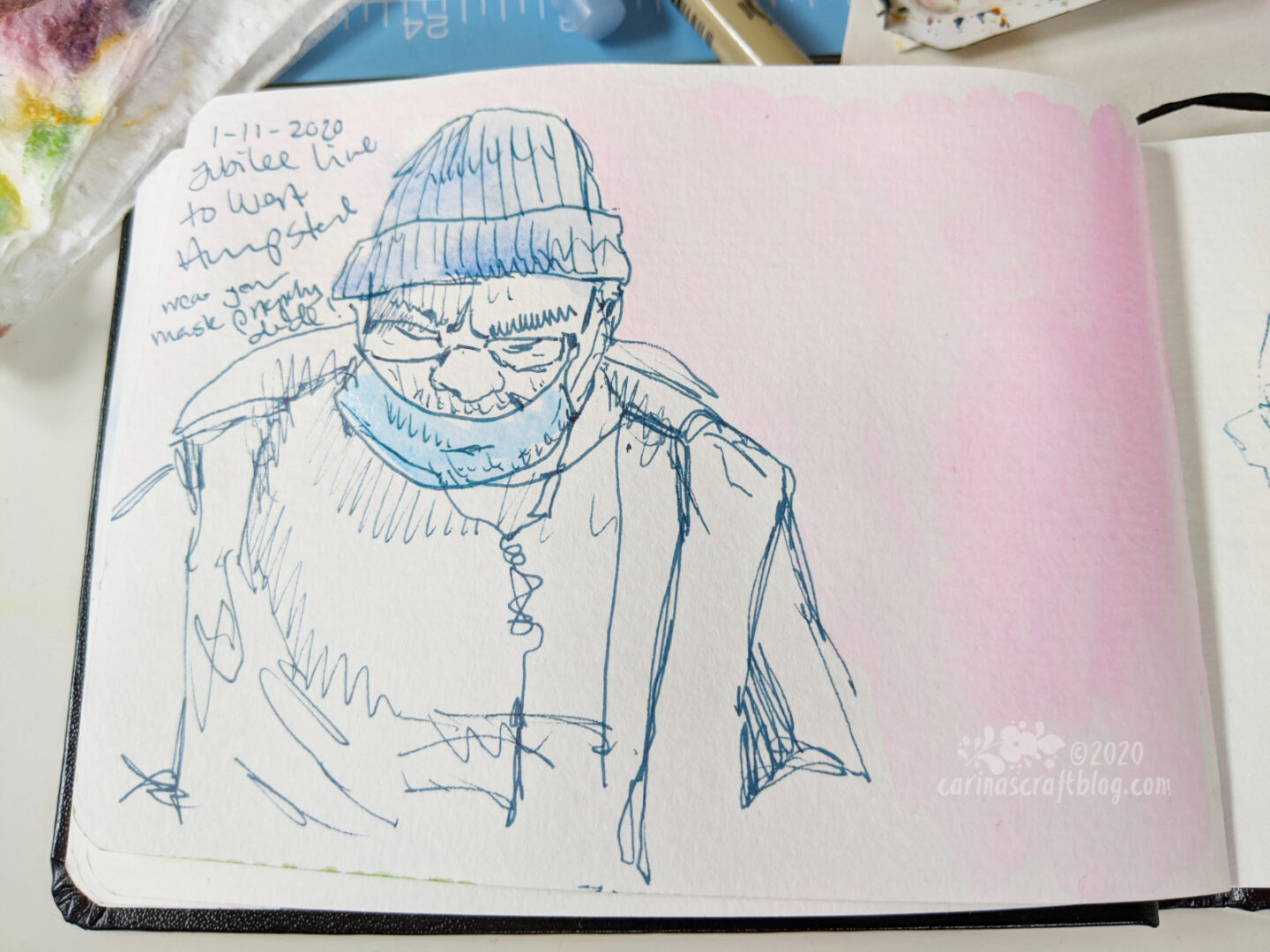 Another sign o' the times. A guy on a Tube train, NOT wearing his mask properly. On a train where people are pretty close together! It really winds me up!