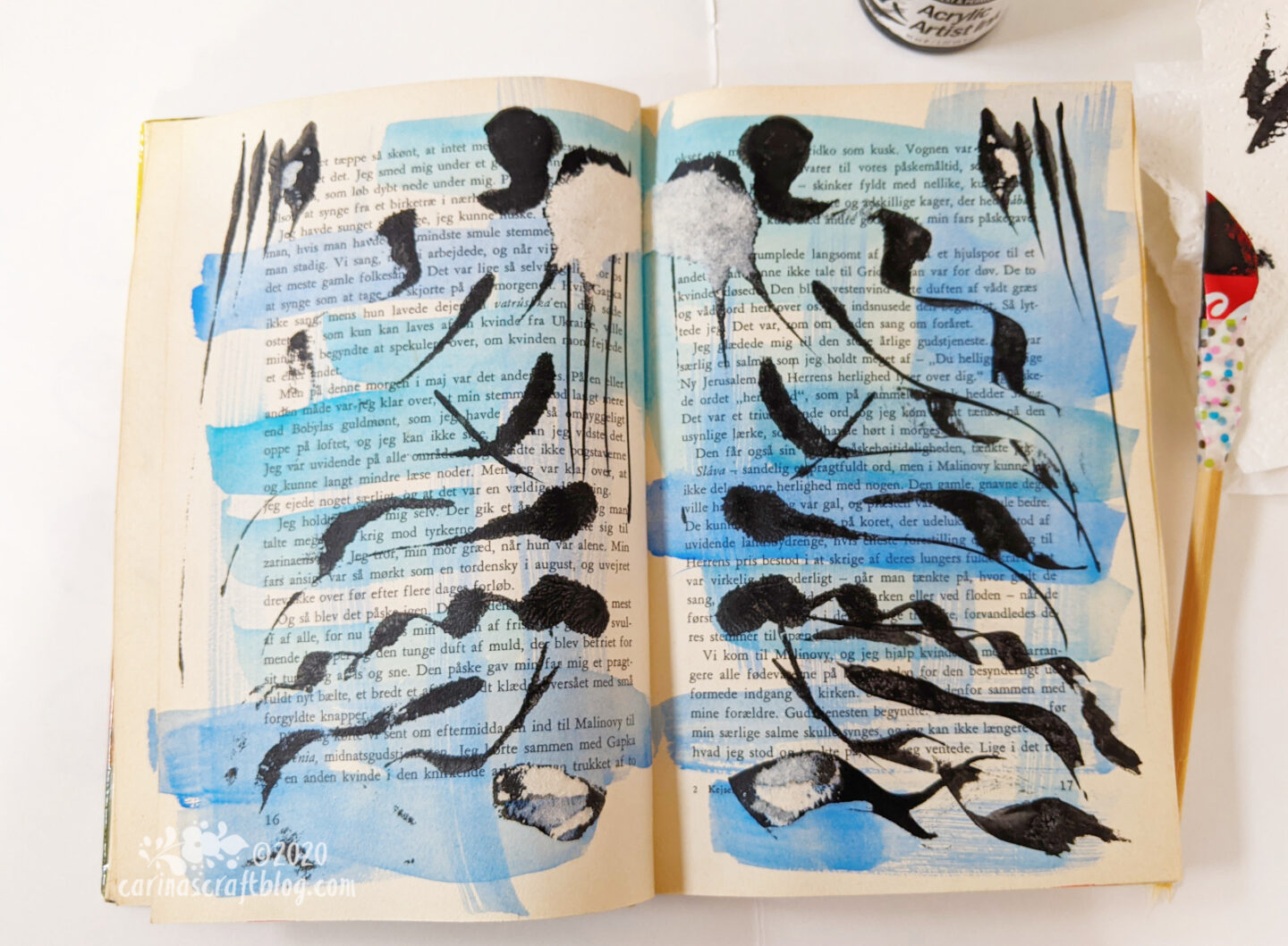 I have sort of had a holiday this week. I was supposed to go to Denmark next week but that's not happening for obvious reasons! So I thought I'd have a little holiday at home this week. :-)
That doesn't mean I've just been sitting on the sofa watching telly, though!
I have played around with an altered book type thing. More about that at some other time. One of the things I have been experimenting with in the altered book is drawing with ink using a nib pen made from a coke can. A coke can!
I saw a calligrapher make a nib pen from a can in a programme on the BBC and I thought that looked fun! I finally got round to trying it.
First I just made some random marks on a spread in the book to see how it would behave. I may need to make some smaller nibs because the size I made bends which isn't ideal. Or maybe I need to insert the dowel along almost the whole length of the nib and not just in the 'handle'.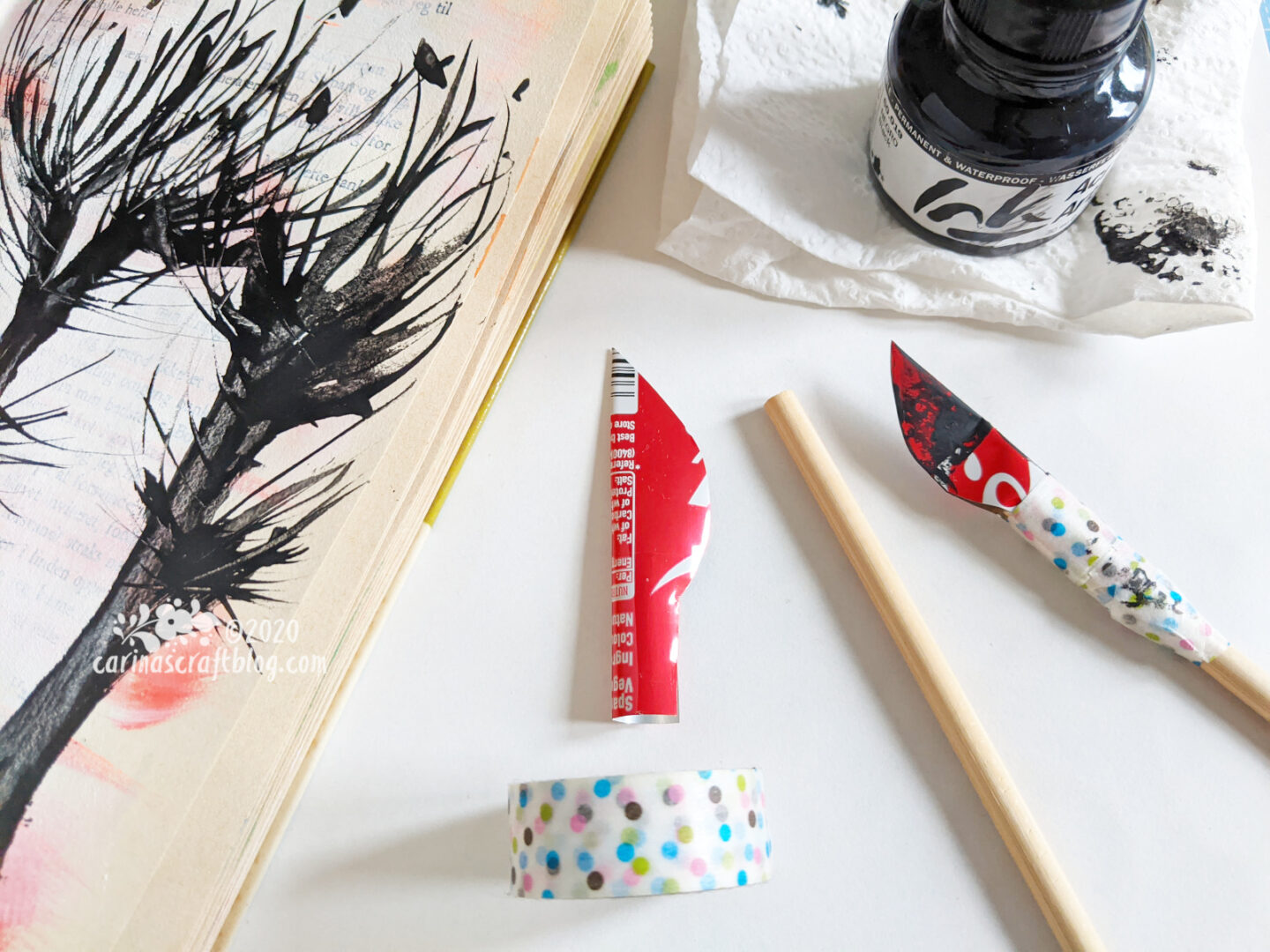 It's a really basic concept, this 'pen'. Cut a coke can (other drinks are available too! ;-) ) to a nib shape and tape it to piece of wooden dowel or an old pencil or similar. And that's it.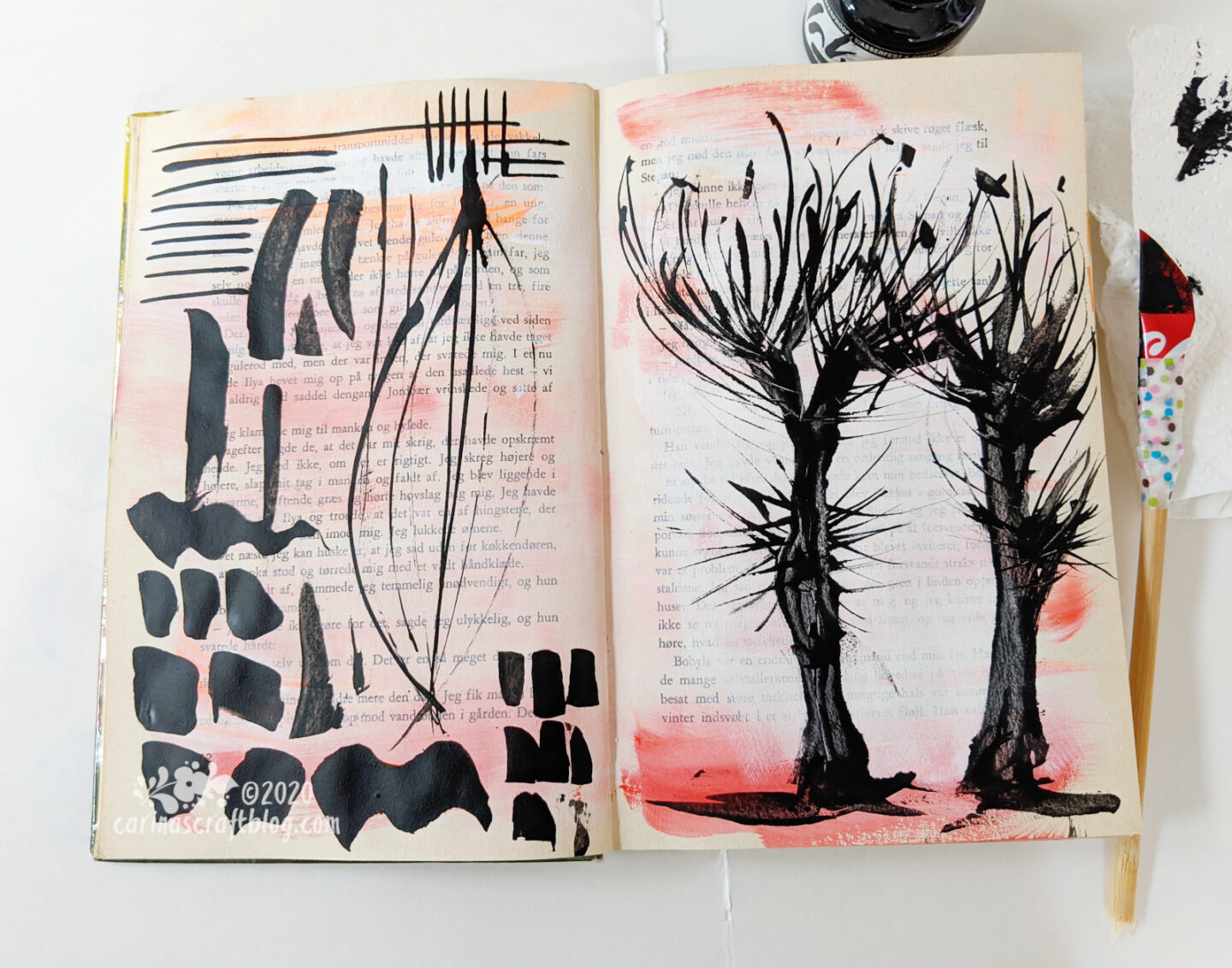 I made a little sketch of some trees I noticed when walking Blake the other day. Those spindly branches would be perfect for this experiment. I want to do some more sketches using my new nib pen. :-)