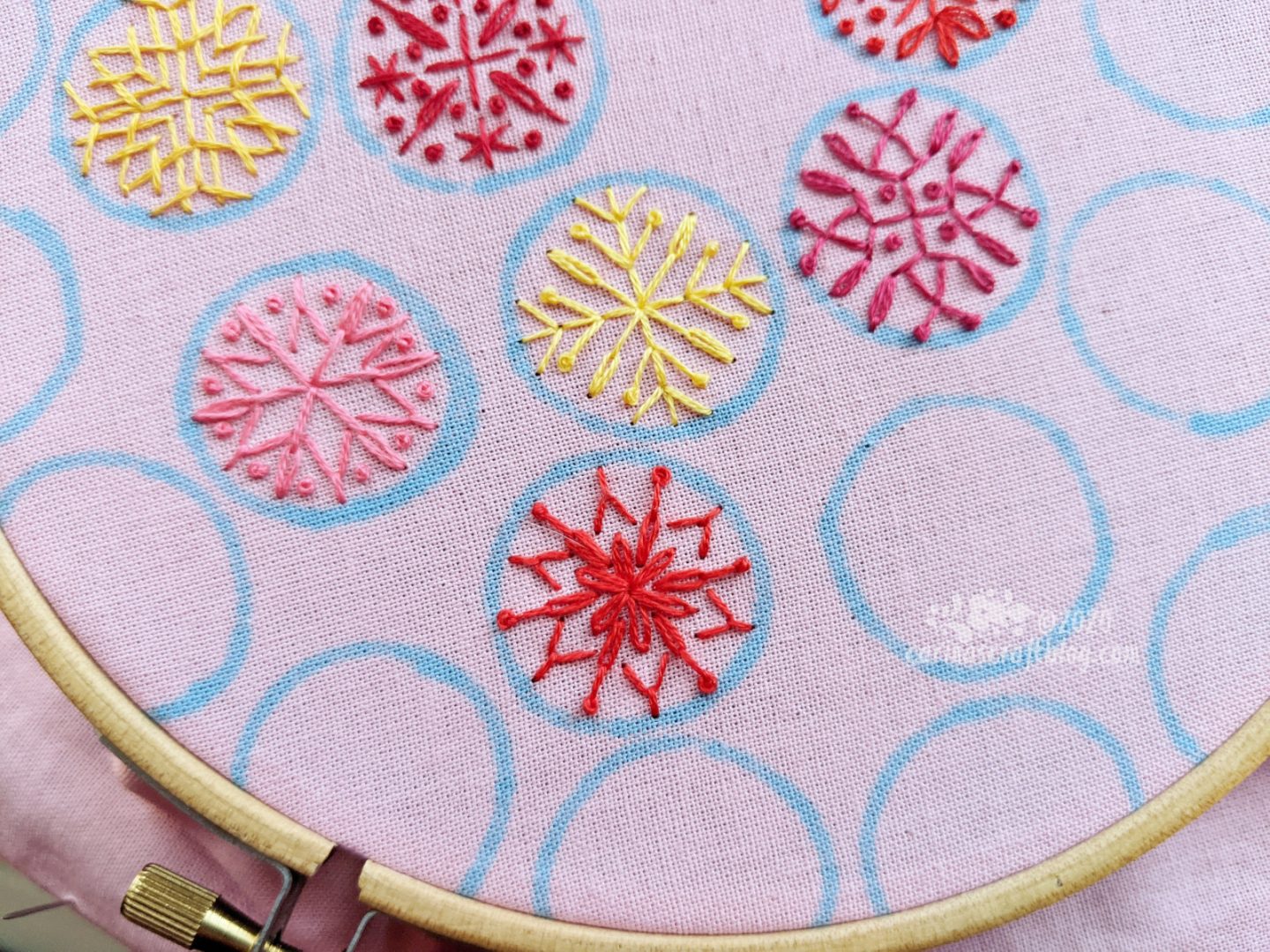 My final Daily Dot project of the year is stitching wee snowflakes. The circles are just 1″ in diameter. It's a nice quick daily project! So quick, in fact, that sometimes I have to stop myself from doing three or four a day. :-)
I'm using 'basic' stitches like back stitch, lazy daisy and french knot. I did consider using this project to make another 'sampler' but it's December and there's lots of other things going on, so better keep it simple. Simple and enjoyable.
I'm posting the daily dot snowflakes on Instagram.