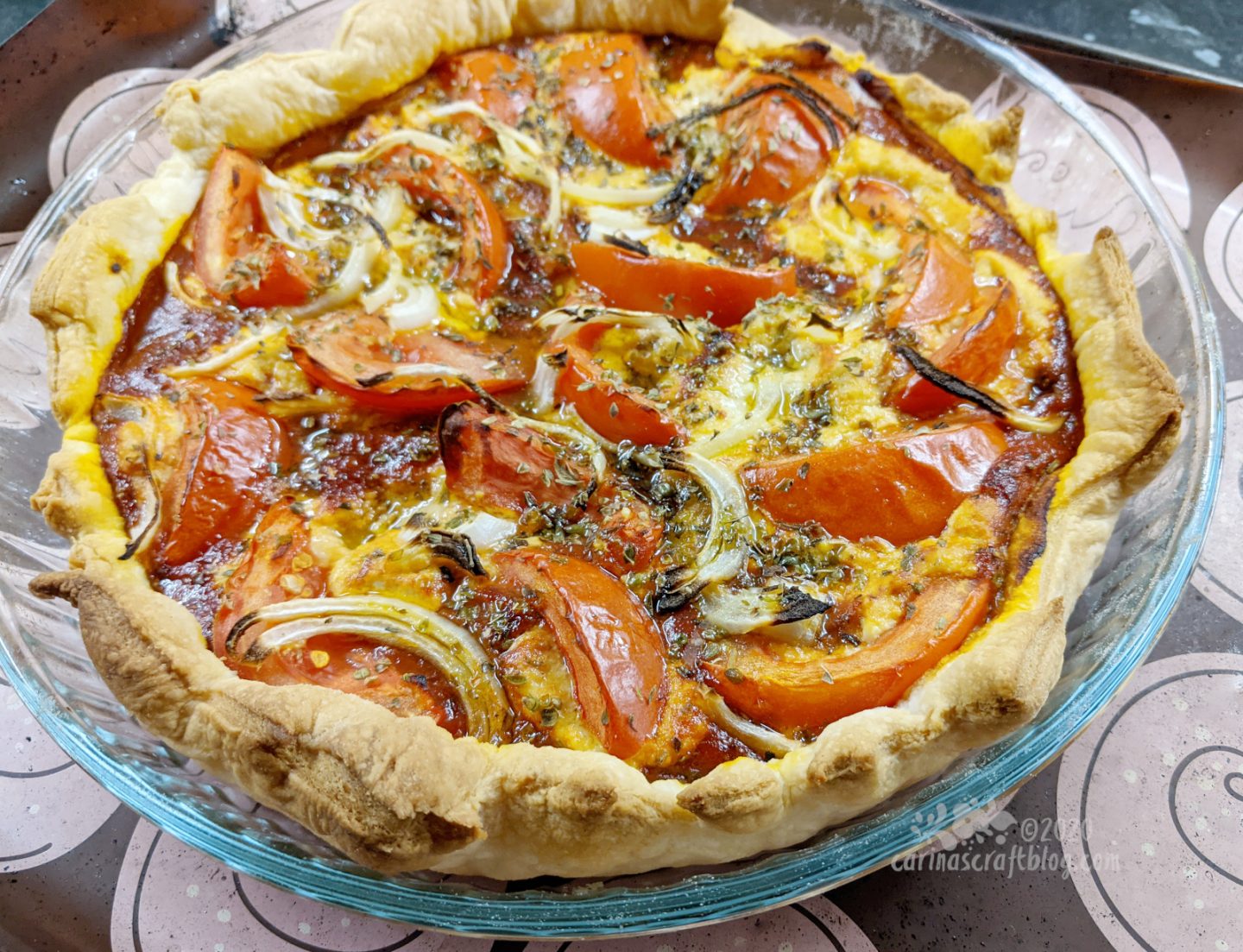 When you have a pack of puff pastry and a pack of silken tofu that needs to be used, obviously you make a puff pastry pizza. Obviously!
This is not so much a recipe as it is an idea for you to run off with. If you want, of course. And the measurements are 100% approximate! But the result should be 100 % delicious! :-D
The ingredients below should be enough to make two baking tray sized 'pizzas'. Adjust the amount you will need of the other ingredients if you only have, say, half a pack of puff pastry.
Ingredients you will need:
1 x pack of puff pastry (approx 500 grams)
1 x pack silken tofu (approx 300 grams)
4-5 tbsp nutritional yeast
olive oil
5-6 tbsp tomato purée
herbs: I used garlic granulates, oregano, basil
spices: I used sweet smoked paprika
salt & pepper to taste
1 x onion finely sliced
2-3 tomatoes sliced (or diced if you prefer)
Make the 'cheese': whisk the silken tofu with water and 2-3 tbsp olive oil. Don't add too much water. The consistency should be sort of like melted cheese but not runny. Add the nutritional yeast and salt and pepper to taste.
Make the tomato sauce: mix the tomato purée with water (and olive oil if you want), until the consistency is quite runny but the tomato purée should still be the major part of the mix. Add your chosen herbs and spices and mix well.
Roll out the puff pastry to fill 80% of a baking tray (or cut to shape if you're using a dish like I did.)
Spread the tomato sauce on the puff pastry, leaving about 2 centimetres 'naked'. Add evenly spaced globs of the 'cheese'. Then distribute onion slices and tomato slices on top. Sprinkle a bit of oregano over the pizza. Optionally drizzle a bit of olive oil.
Bake in the oven at 200°C (fan) for approximately 25 minutes. Enjoy! xx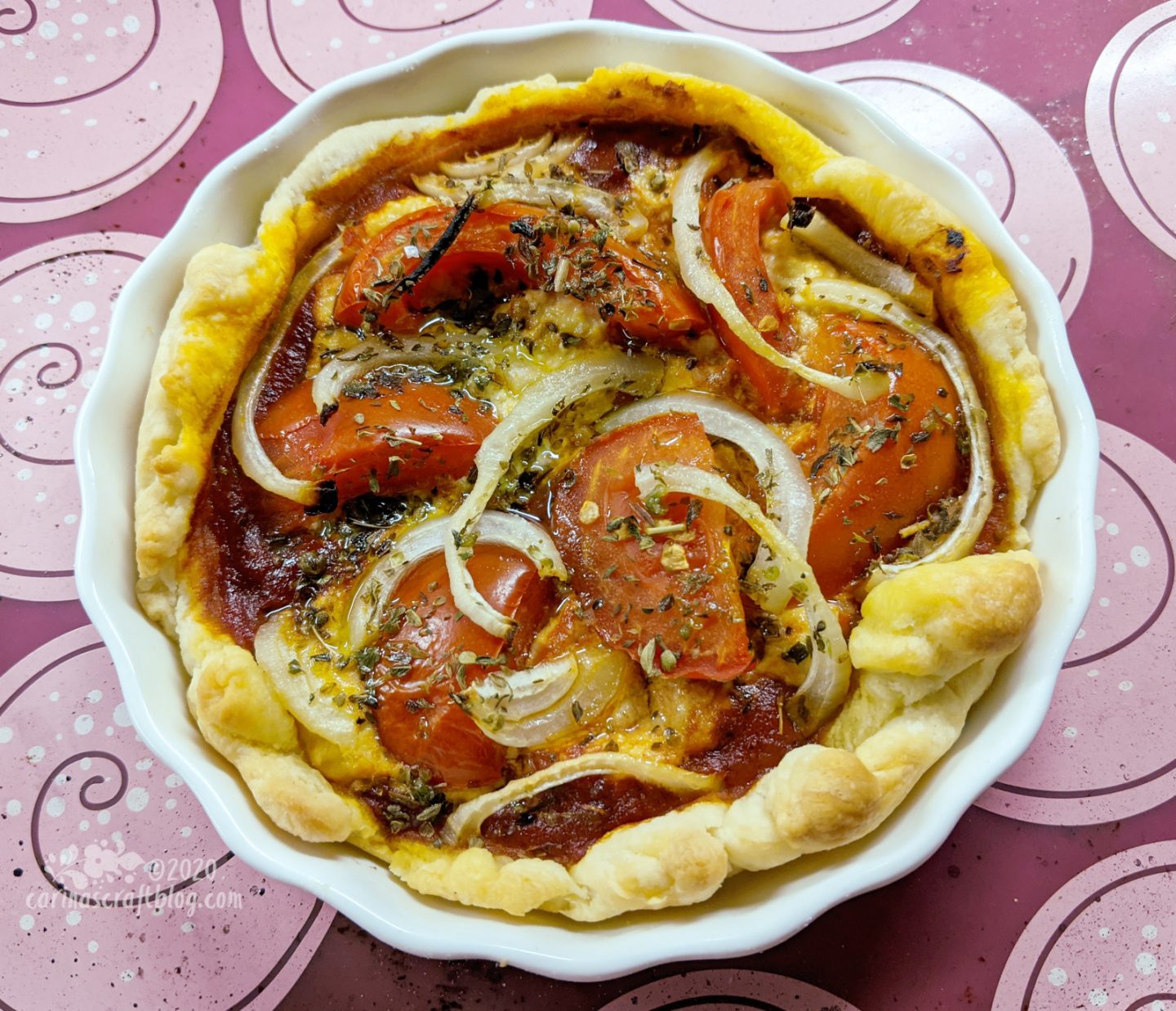 After I made my pizza, I had a bit of pastry and the other ingredients left over so I made a wee small pizza in a five inch dish. So cute! And of course the ratio of crunchy edge goes up with a smaller size. Crunchy…goooood! :-D