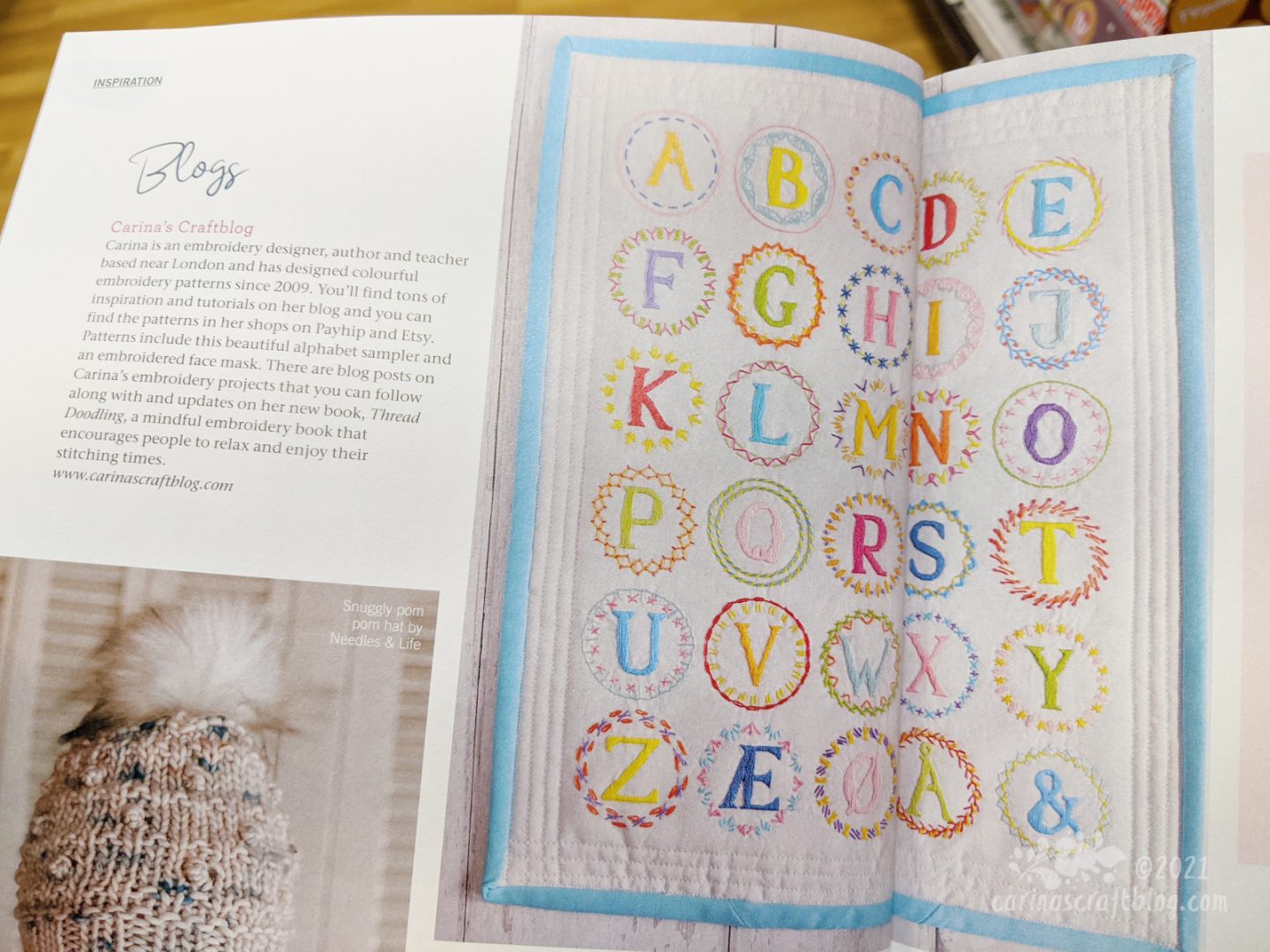 Happy new year! Is it a bit late since we're a week into 2021? And speaking of late, my blog was very kindly mentioned in Mindful Crafting magazine before Christmas. Looks like a lovely magazine too!
I'm sort of in a podcast! Or an email I wrote anyway. :-) It is the 2020 Listeners Stitchery Highlights on the Stitchery Stories podcast. I can't remember if I have recommended this podcast before? If not, I highly recommend it if you're interested in stitching. :-)
Xylophone in the woods of Kyushu, Japan plays a Bach tune when a wooden ball rolls down each "key". Pretty amazing!
Your racist relatives are not "from a different time"..
Winner of 2020's new kanji contest in Japan: the character 座 (seat), ingeniously redesigned as a neologism for "social distance."
Nasoni: Rome's free drinking fountains
onestararcheology. Real 1-star Google reviews of archaeological sites. :-)
The cover of Mindful Crafting: