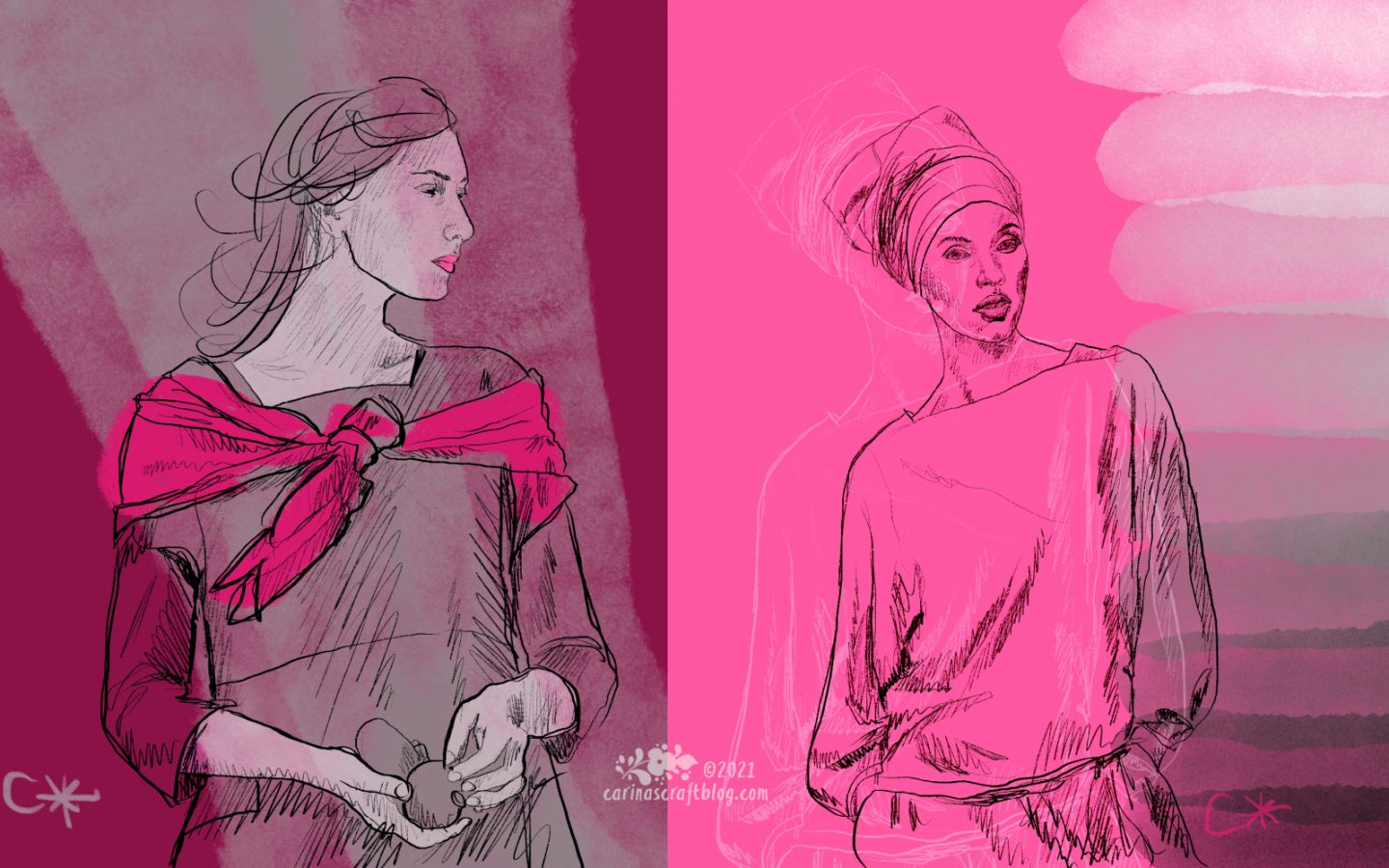 I'm doing the #100DayProject again this year. Although I almost didn't because it started much earlier than previous years so I almost missed it. This year I am drawing the ladies modelling clothes in Gudrun Sjödén catalogues. I'll share some more pictures later in the year, but if you want to follow my project I'm posting it on my drawing Instagram account @carinaenvoldsenharris.
On with some links. Quite a few sweary ones, I guess that's my thing now?! :-D
Hope you have an excellent weekend. xx C
The badge of the Ravenmaster at The Tower of London.
Speaking of birds. I need to read Effin' Birds: A Field Guide to Identification. (Affiliate link)
Scotland – Contains Strong Language. On BBC iPlayer for a little while. Includes swearing of course! ;-)
Beautiful work by artist Rebecca Vincent.
The eloquent Mr Simon Pegg. Watch all the way to the end! (More swearing, ahoy!)
A short interview with knitwear designer Flora Collingwood-Norris about visible mending.
I am a librocubicularist. Maybe you are too?