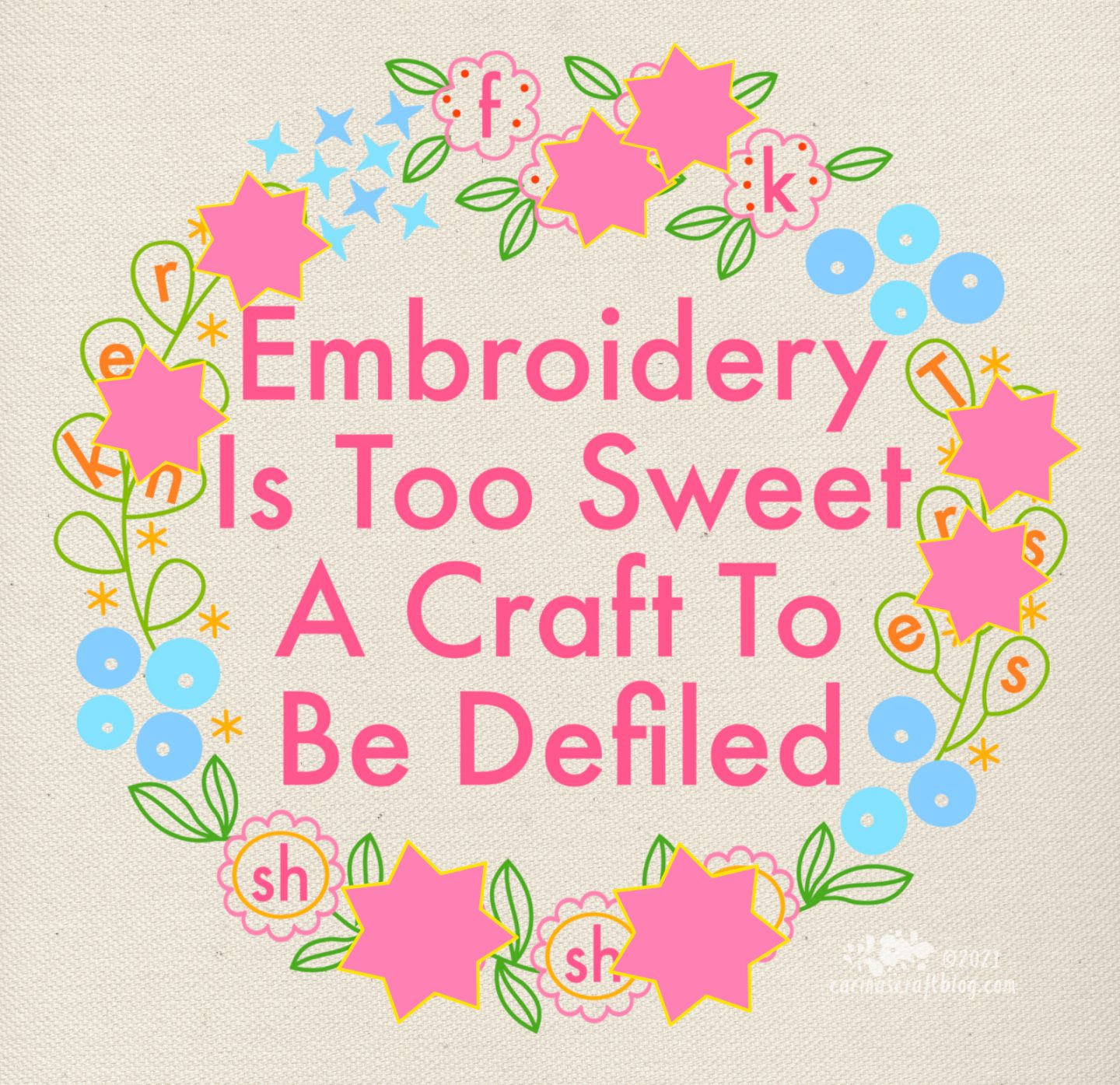 Time to get stitchy and sweary! :-D I hope you like the two patterns I put together.
The one in the picture above includes several choice profanities. Change the words to suit your particular sweary flavour! The second one is a bit simpler, words wise. I thought I'd keep it simple if you don't have the patience to stitch a lot of letters. I may belong in that group, but we'll see. I may also feel a need to stitch that original comment…
You can download the patterns here for free (or pay what you want).
There are three sizes of each pattern. I haven't included any stitch or colour directions because I haven't stitched it myself yet! And I have faith that you will come up with much better stitch combinations than me.
We'll start the "official" stitchalong on Monday so you have the rest of the weekend to get your materials together and transfer the pattern. Maybe even get a start on stitching too. There are no rules! :-D
Oh, except for please use the #SweetAndSwearyStitchalong hashtag.
If you download the pattern, I hope you get a chuckle out of the first page. ;-)