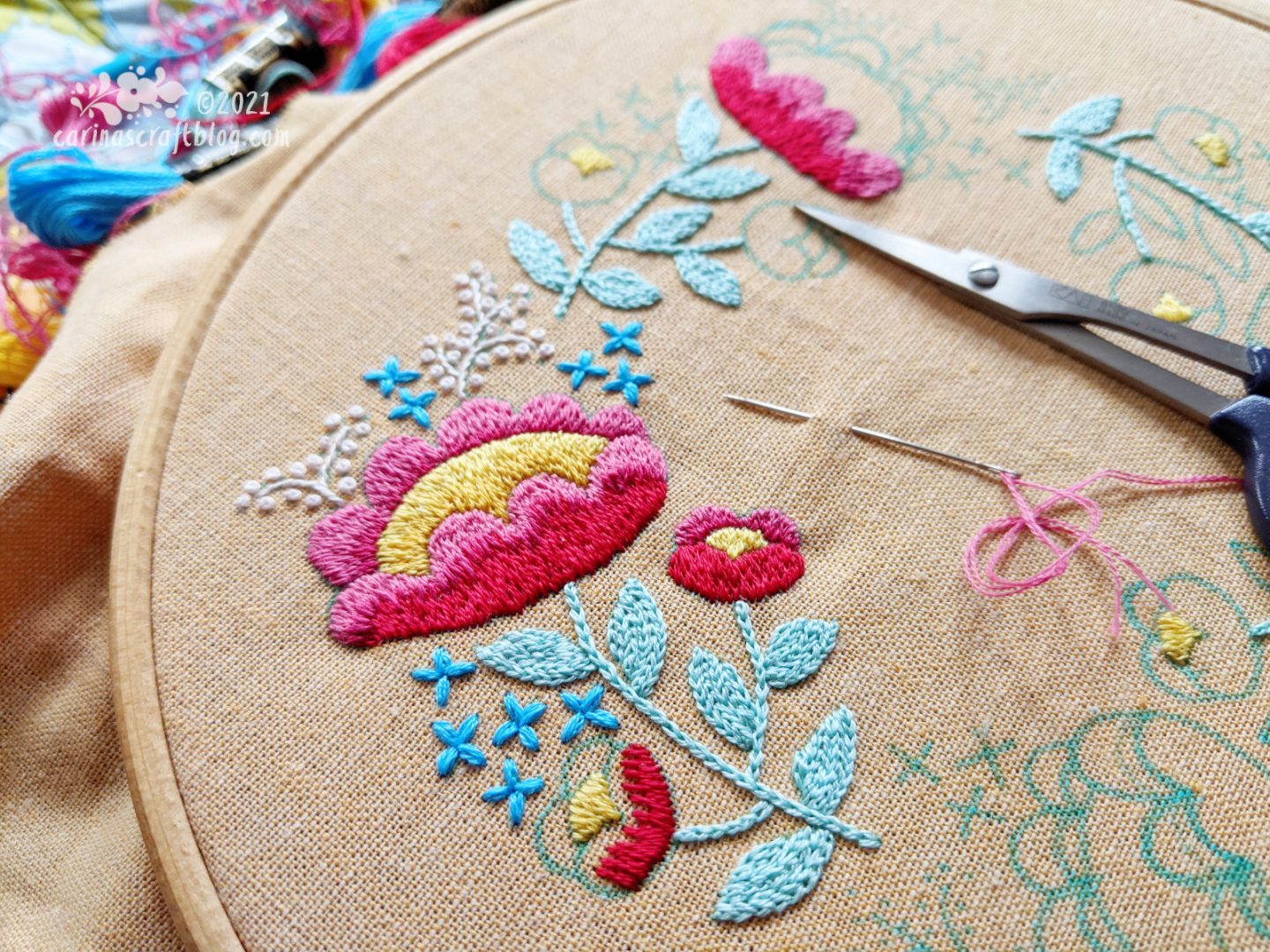 My current embroidery. Well, one of them, there is always more than one. ;-) I am enjoying this very much. The different textures and the gentle repetitiveness of the long and short stitch on the flowers. It's time consuming, but it's worth it.
I hope you have something enjoyable in your hoop, or on your needles or through your sewing machine. Have a good weekend. xo Carina
The Black 'Godmother of Grunge' Who Inspired Your Fave Bands.
Books that suck you in and books that spin you out.
2nd century CE mosaic of a mouse eating a walnut. So cute.
Stop-Motion Animation Bakes a Rich Chocolate Layer Cake Entirely from LEGO.
Fixing Zoom calls: Looking better and feeling better.
Very close up of thread in a needle.