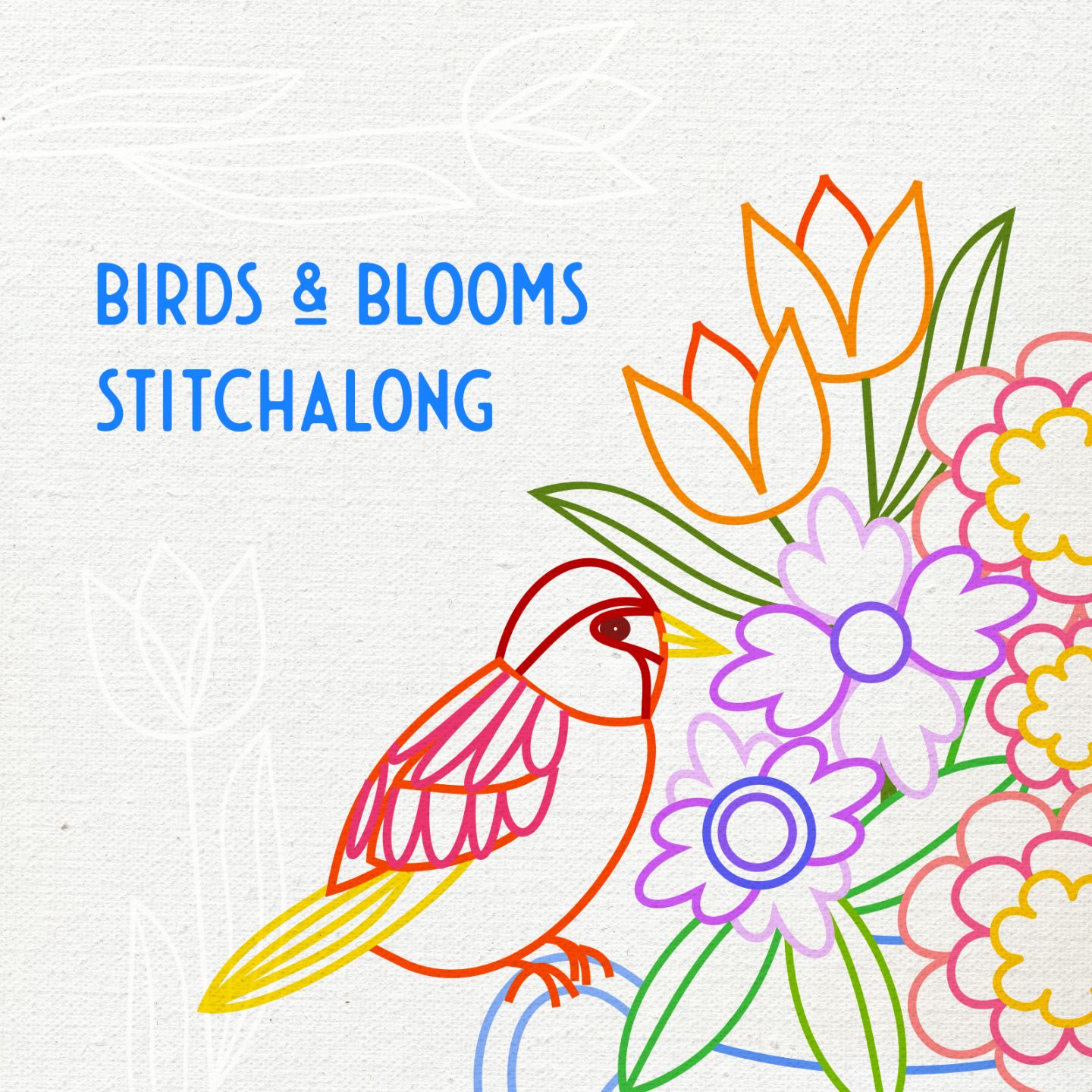 Join me for another stitchalong in May!
I so enjoyed the stitchalong in February. It was so wonderful to see everyone's versions of the mandala patterns, so I'm hosting another one in May.
This stitchalong will have the theme Birds & Blooms. No mandalas this time, just cute birds interacting with pretty flowers. If birds and flowers can interact?! :-D
You can sign up here. Once you've checked out, you will receive a PDF which will give you the link and password to the page where the patterns will be released each Tuesday in May. The first pattern will be released on May 4th.
Sign up by May 7th and the price will be just £6.00 for the four patterns. Each pattern will be available in three sizes and there will also be some smaller designs throughout the month, based on/complementing the main pattern.
Each design will have suggestions for colours and stitches to use. I am stitching the patterns through May too so there will be no pictures of stitched embroideries in the patterns, since that won't exist until I've stitched 'em! So there is lots of room to get creative with your stitching, you can disregard my colour and stitch suggestions completely. :-D
We'll post our progress on Instagram so we can all see how all the patterns turn out. But you don't have to finish a pattern each week! It's a no pressure stitchalong! The taking part and maybe finding an hour each week to work on some stitching is the main goal. Maybe we'll make some new stitchy friends too. :-)
If you are not on Instagram you can always send me an email with a picture of your stitcheries, I love to see other people's versions of my patterns.
Again, those details: sign up here to get the stitchalong log in information.
The price is £6.00 until May 7th, after that it will be £10.00.