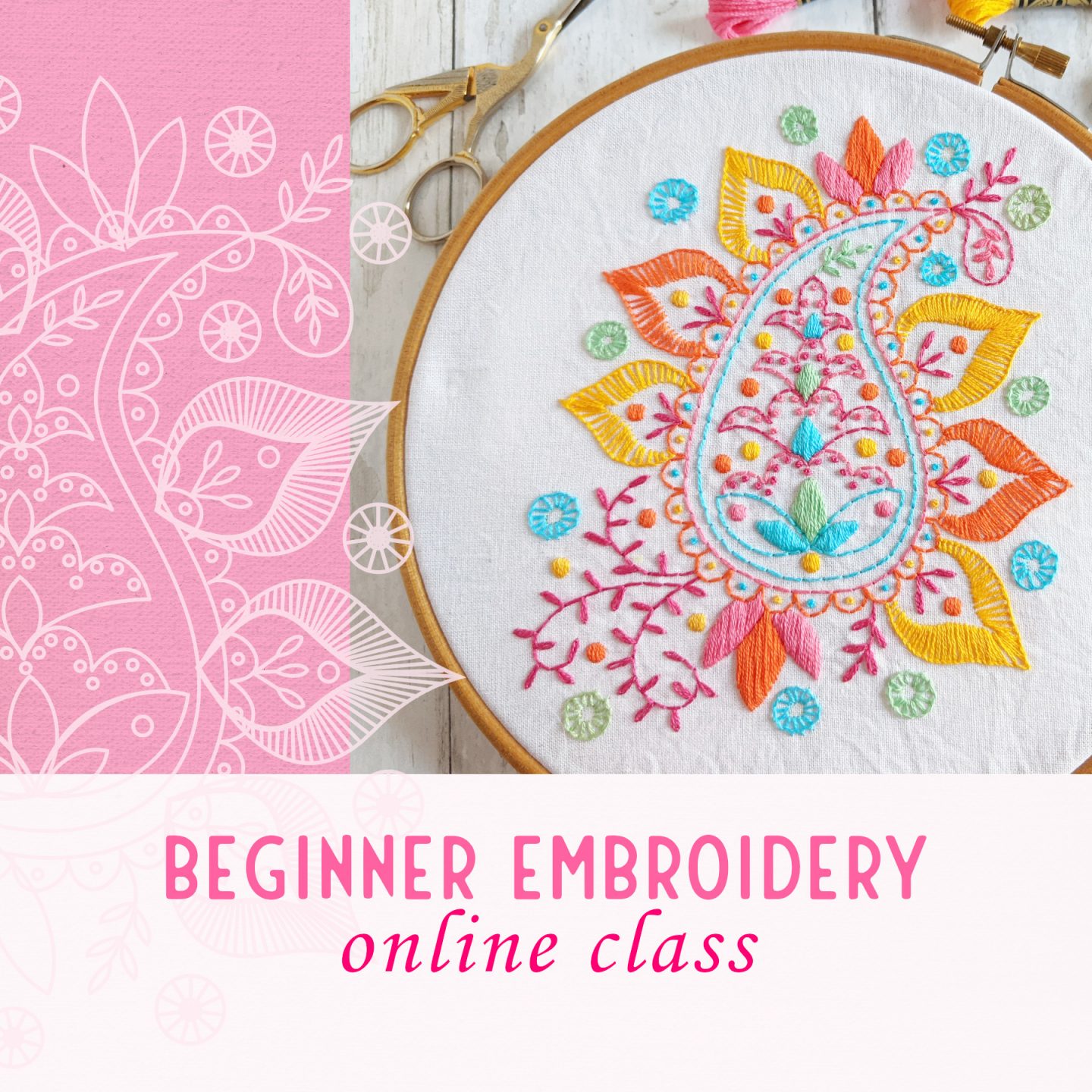 For a long time, years, I have wanted to do online classes, but for various reasons I haven't done so. Until now that is! This is really real! I'm so excited to finally have an online class available! And also slightly nervous that no one is going to want to take a class with me, so fingers crossed, I'm leaping into this! :-D
I have ideas for more classes but I'm starting with Beginner Embroidery. I have taught that in person for the past 4-5 years and I have absolutely loved it. The class is obviously for beginners, but anyone who needs a refresher is welcome!
In the class we will go through everything you need to get started with embroidery, as well as five stitches and all my tips and tricks for embroidery.
A PDF embroidery pattern (Paisley) is included in the class but no other materials will be provided/posted to you. You will get a PDF with a list of the materials you will need.
These are the dates/times:
May 26th at 14:00-16:30 UK time
May 30th at 17:30-20:00 UK time
To check that time in your time zone, go to https://www.timeanddate.com/worldclock/converter.html and type in London in the first box, then type the name of a city in your time zone. Change the date and time for London to see the date and time for your location.
There are only 8 spaces in each class.
I hope to see some of you in the class! x Carina