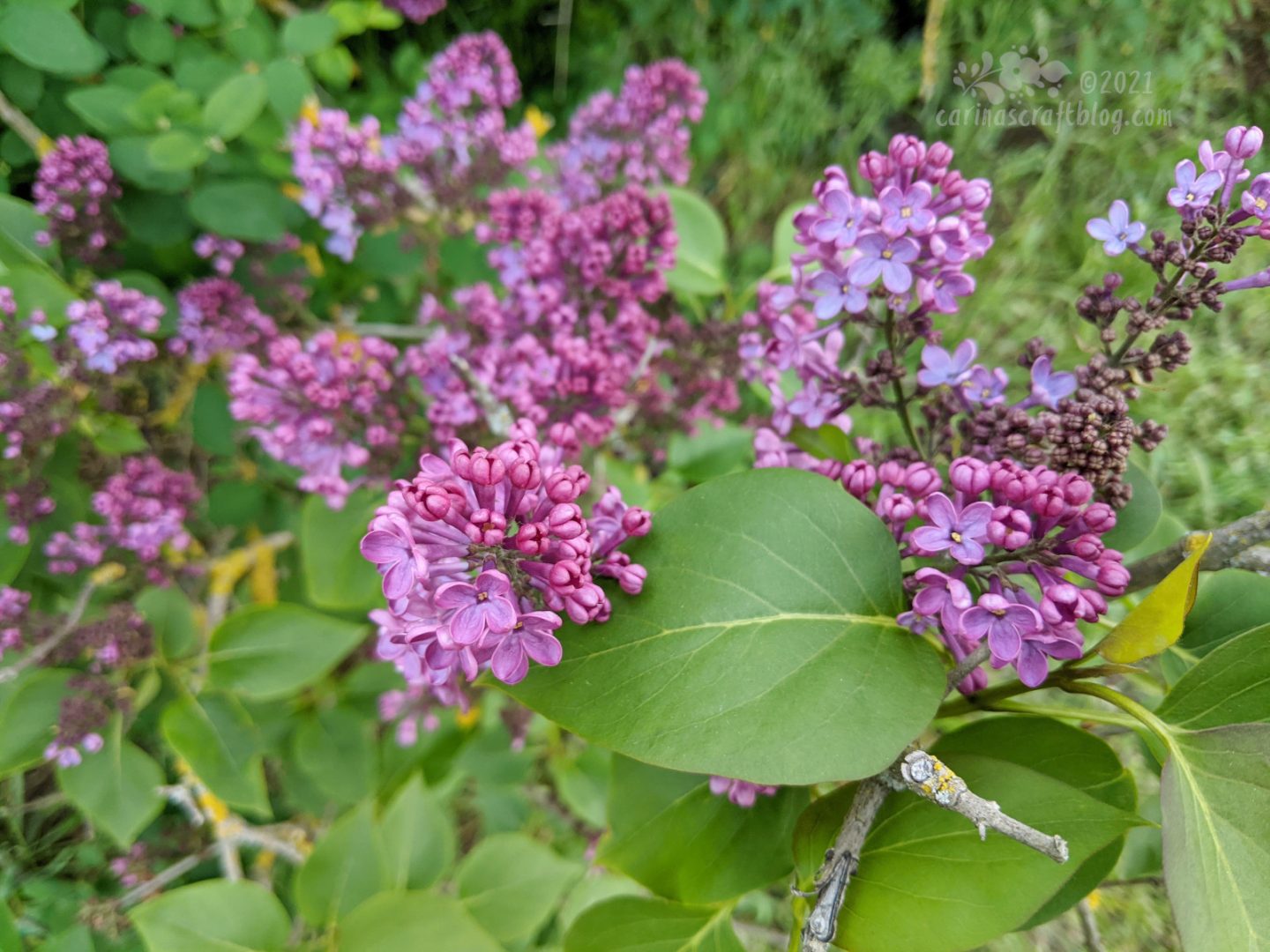 Some lilacs I spotted on our evening walk the other day. Such a beautiful colour. :-) It doesn't feel much like spring at the moment. Cloudy, rainy and windy. Hopefully we'll see the sun soon…
I hope you have a lovely weekend. x Carina
The School of Stitched Textiles have very kindly done an interview with me. Have a read if you fancy getting to know a bit more about me. :-)
If you missed it earlier, the India Pattern Bundle is still available. 5 patterns for just £7.50 (or pay more if you want). The proceeds will be donated to Unicef's Covid19 relief efforts in India. Currently the donation amount is £77 and I would really love to reach £100! ♥
Very good Twitter thread about what makes good alt text for images. I think it is something that we can all do much much better at.
This interview with Impossible Foods founder Pat Brown is very interesting.
David Hockney on joy, longing and spring light.
Trees are magic and people who go out of their way to visit a tree must be lovely. And a bit quirky. :-)
Cats Take 'If I Fits I Sits' Seriously, Even If The Space Is Just An Illusion.