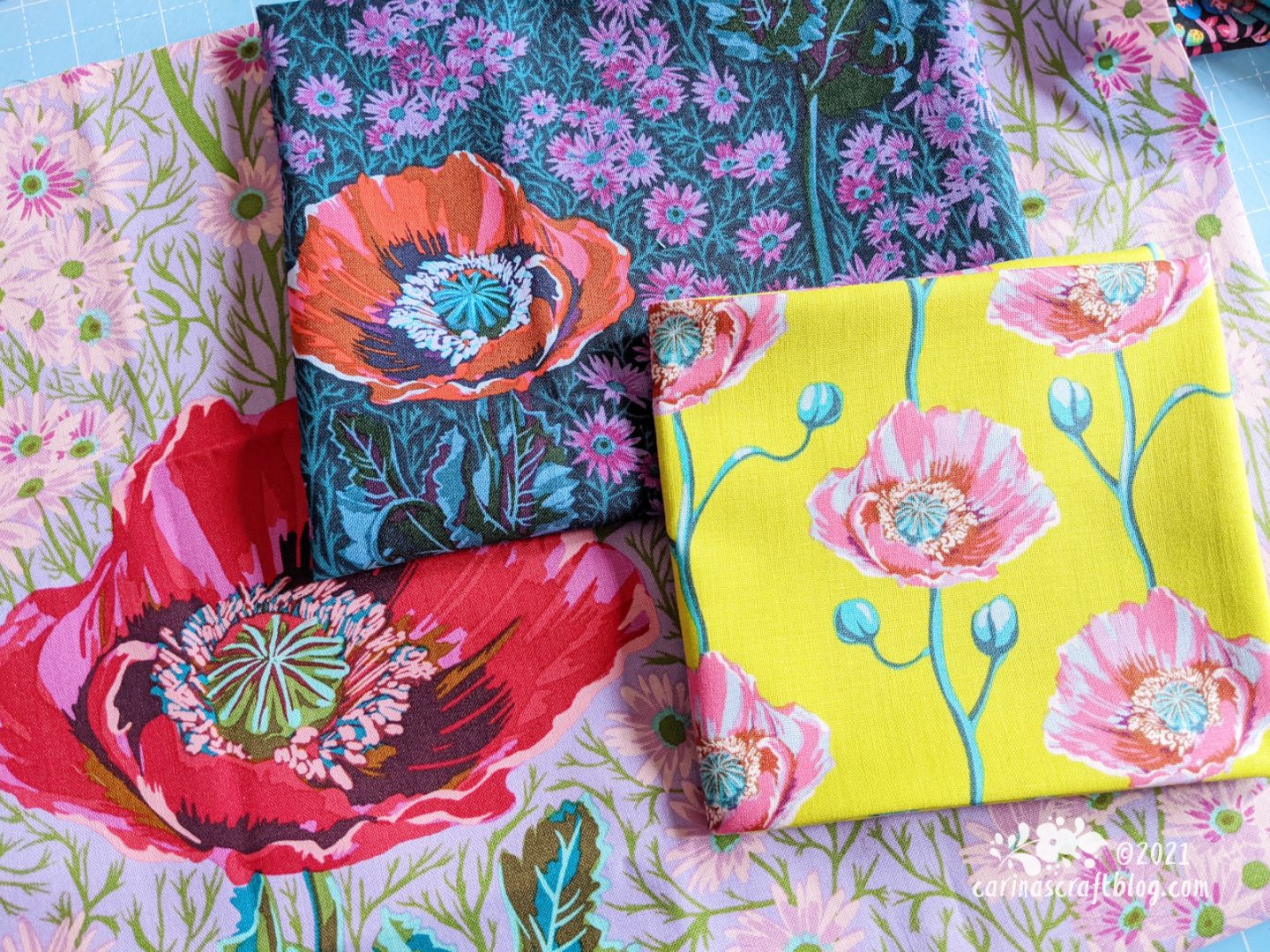 On Saturday I was teaching at The Village Haberdashery and they had these gorgeous poppy fabrics, from the Bright Eyes collection by Anna Maria Horner.
With my poppy obsession, there was no way I could leave without some of those fabrics. So I decided to treat myself! It is very rare that I buy fabric without any kind of idea what I might use them for. But these…I knew I'd regret it if I didn't buy them. Or some of them, there were a few more poppy designs I didn't buy! :-)
So until they find a purpose, I'll just walk past them and enjoy all their bright poppy-ness.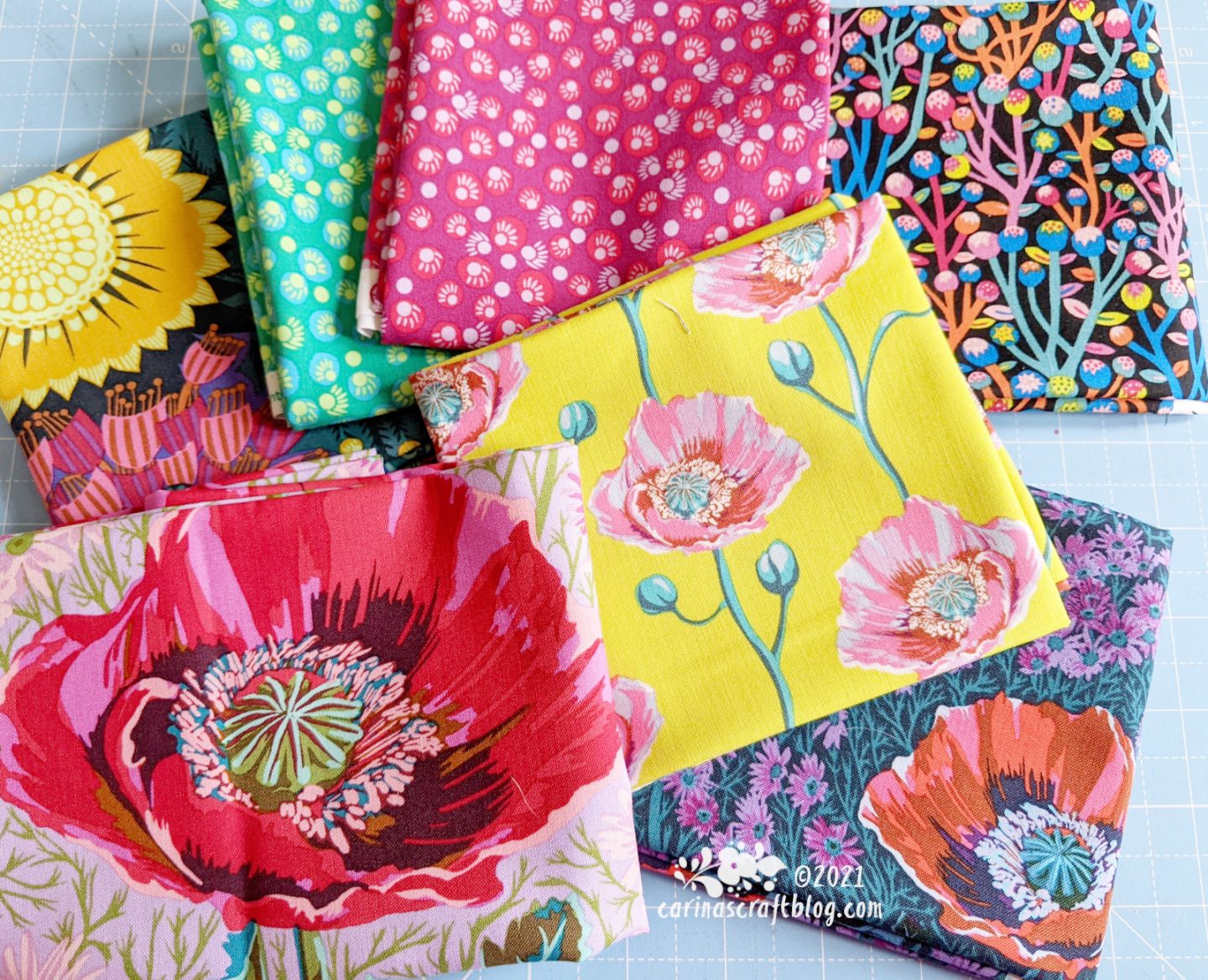 I got a few other prints from the same collection, which I have actually already started using in a project! :-) The fabric in the top right corner is Lagom from the Homeward collection by Monika Forsberg.