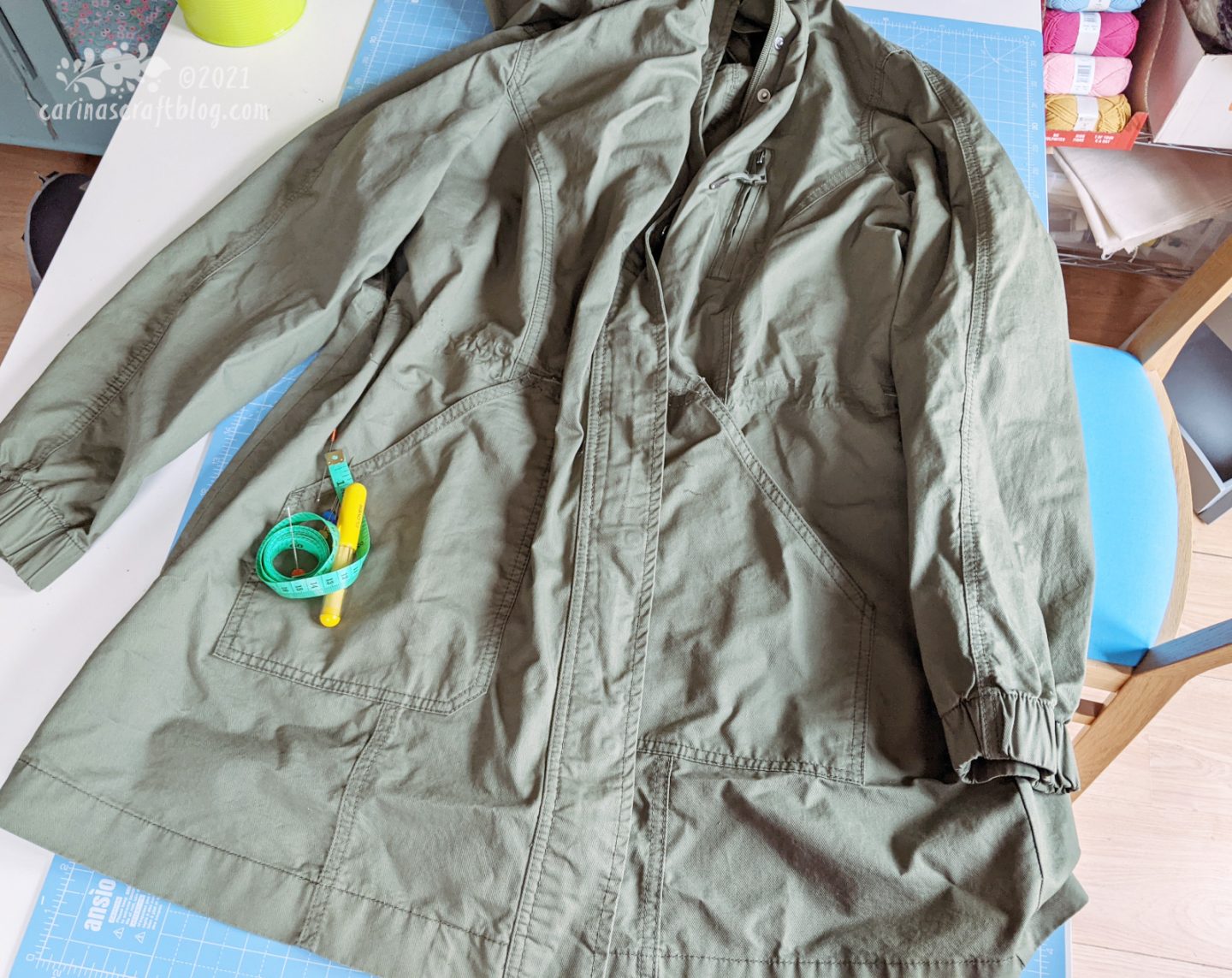 This is a jacket I bought early last year. I have only worn it a couple of times because it turns out it has issues. Or maybe the issues are mine… :-D
I am quite short, so often things like jackets and coats are too long for me. If it's TOO long obviously I don't buy them. This jacket seemed ok at first but then I'd worn it a couple of times and I just thought it looked odd. Also, because the jacket is meant for someone taller than me, the drawstring belt sits in a weird place.
And the pockets aren't great, there is no volume at all. When you take your dog for a walk you need a few bits and bobs, preferably in your jacket pocket so you don't need to bring a bag as well.
And speaking of pockets, you may spot that there is a pocket with a zip on the chest on one side. Well, it's NOT A REAL POCKET! It's just a zip, there is nothing behind! Male clothes get working pockets everywhere, we barely get pockets and sometimes they are fake! Wtaf.
So I've been meaning to do something about the jacket's issues. But kept putting it off and putting it off. But now I have finally started!
I thought I'd share it in case it might be useful/inspiration for anyone else putting off an alteration project. I'm far from an expert on this so I'm just going to try some stuff and hope that it all works out in the end. And not in tears with a ruined jacket! :-D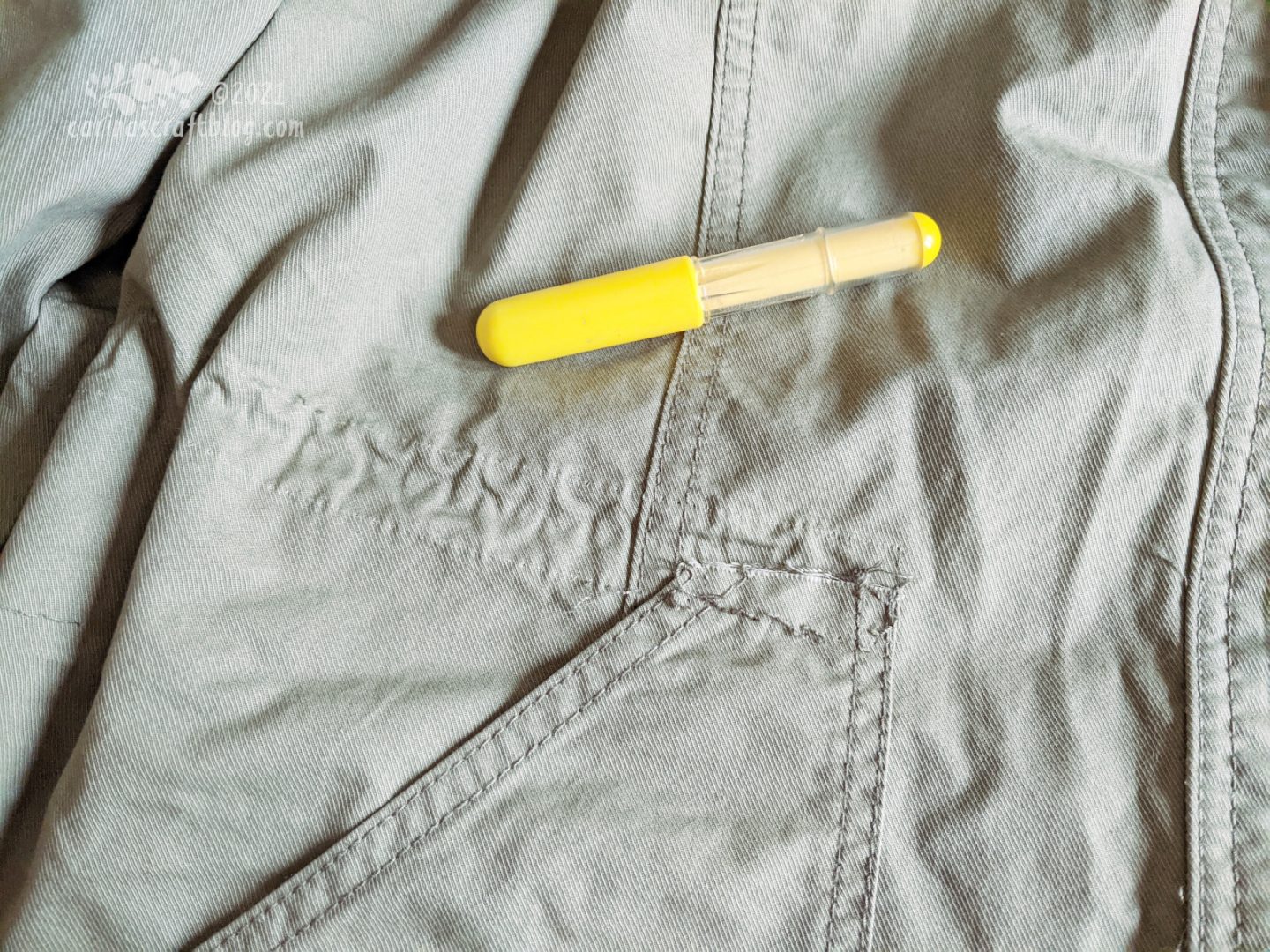 I did the easiest job first: removing the drawstring casing. I'm not going to put it back on in a different place. No (draw) strings to hold me down! :-)
I am going to give the jacket a quick wash once I'm all done and I hope that will help the fabric contract a bit where there are holes from the stitching attaching the drawstring casing. If it's still a bit visible, so be it, but I hope it will be less so. Atleast the jacket has been in a wardrobe so there isn't a difference in colour underneath where the casing was.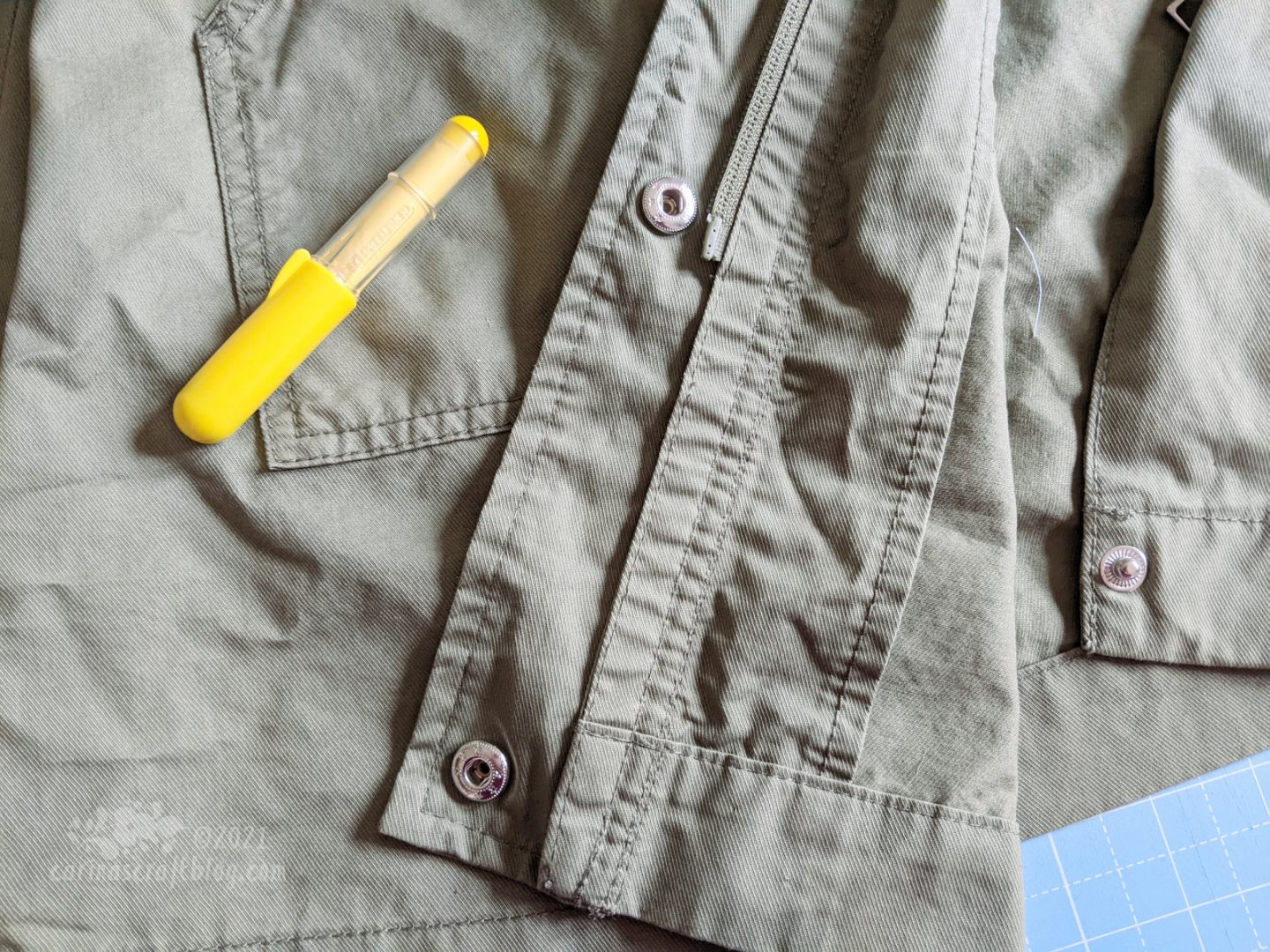 The main reason I was putting off the alteration project was that, as I remembered it (why didn't I actually check it?!), the zip went all the way to the hem of the jacket. And I imagined a very time consuming process where I'd have to remove the zip, attach it in a higher up position and shorten it at the top. And I just couldn't face that. I'm kinda lazy sometimes. :-)
Thankfully, the zip is shorter than where I need to shorten the jacket to, so I don't even have to touch the zip. The alteration project seemed a lot more approachable when I realised that!
So, these are the things I'll be altering: the length and the pockets.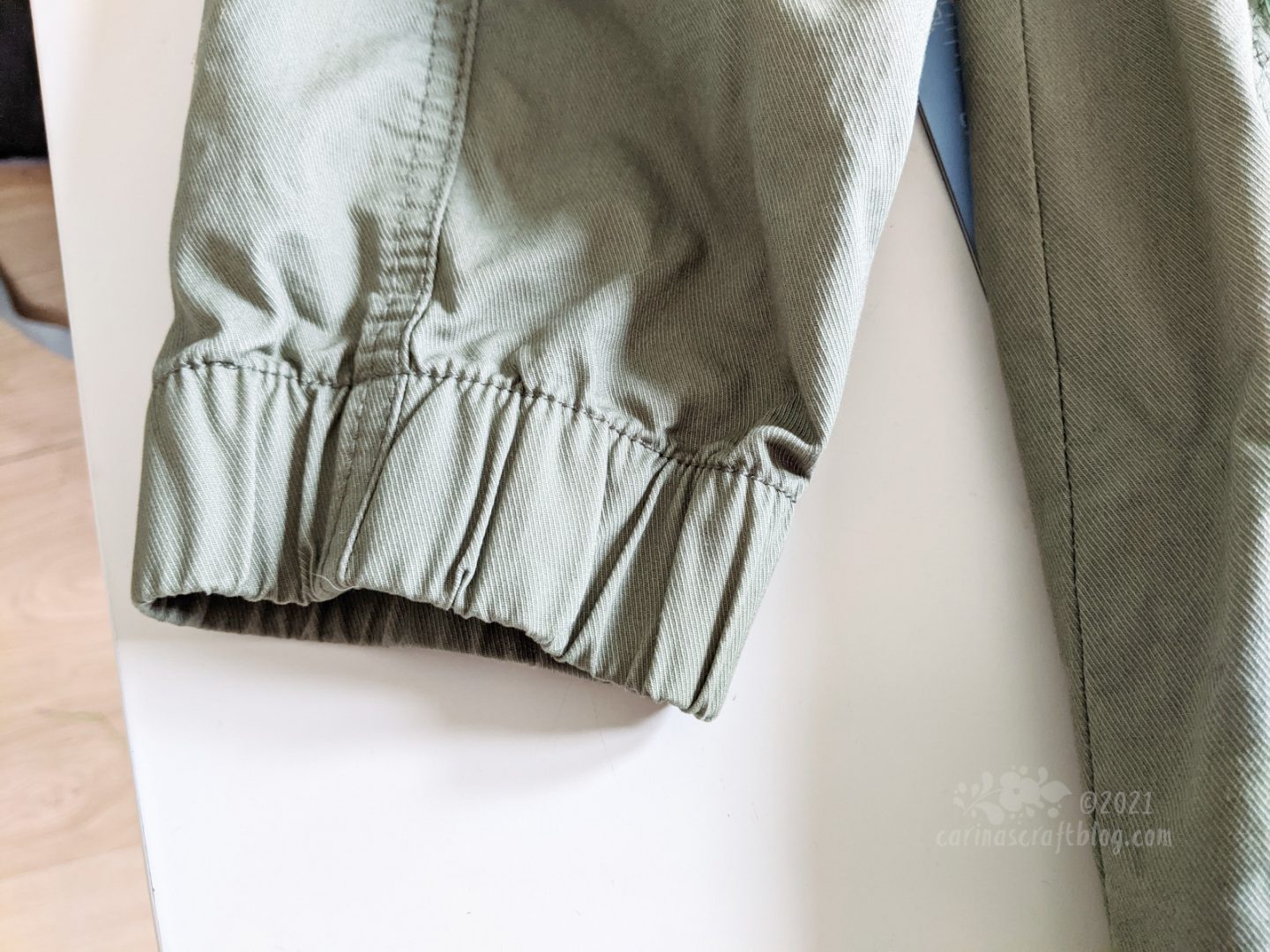 Oh and I'm going to shorten the sleeves a bit too. For one thing, they are a bit too long and after trying the jacket on a few times, I've decided I don't like the elastic.
More about this exciting project soon! :-D