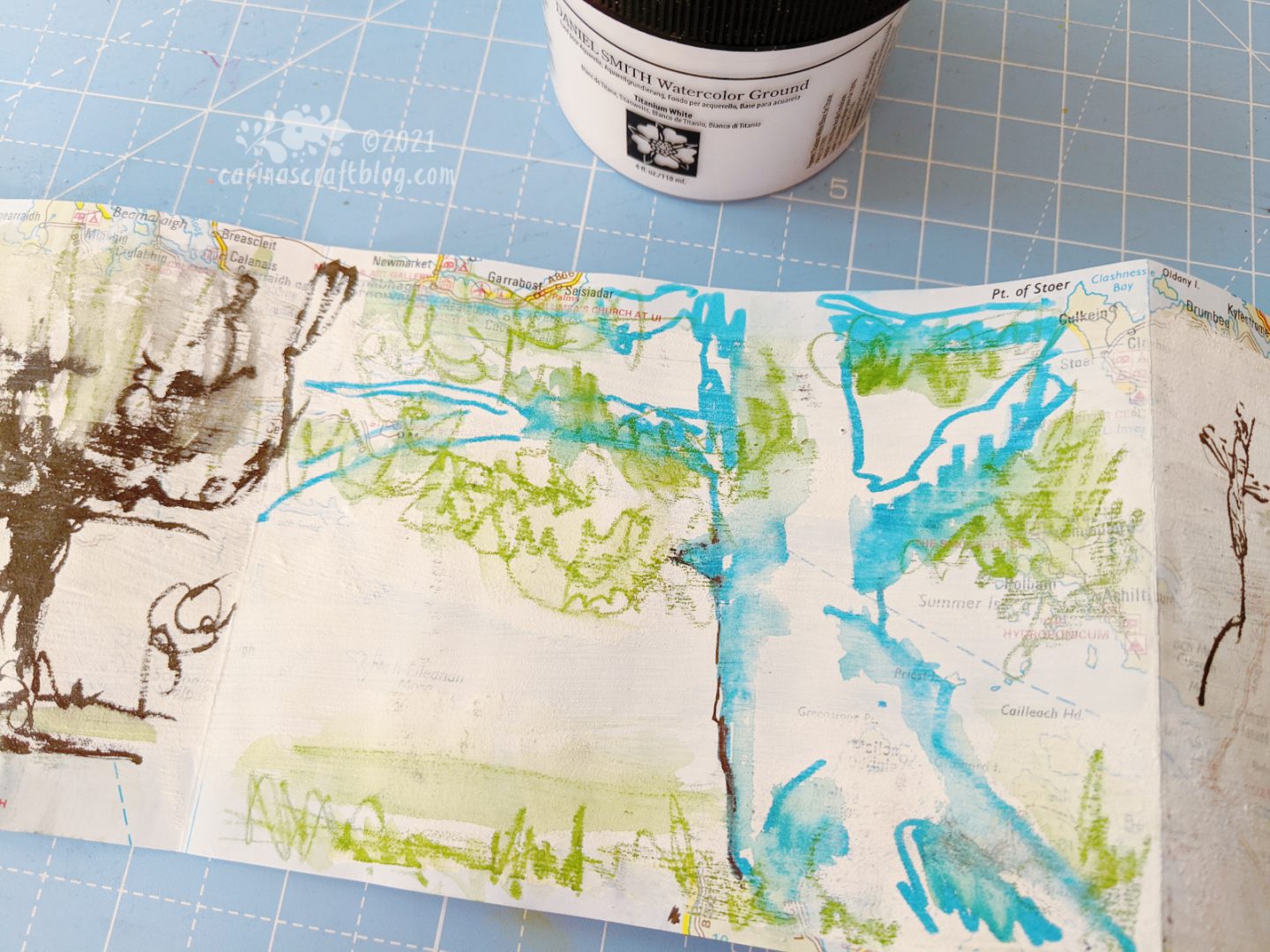 I promise this isn't going to turn into Carina's Sketchblog, but sketching is one of my first creative loves and I'm really determined to make it more of a habit than it has been for some time. And who knows, maybe my experiments will inspire someone else to pick up a pen and sketchbook. :-)
For a while I have been meaning to try making an accordion sketchbook and the other day my friend Julia posted about doing just that on Instagram. Julia had used an old map which gave her drawings a very interesting effect. I immediately wanted to try that and as luck would have it, we had an old road map of Scotland lying around.
So this is the 'book' I made. It is quite flimsy, but worked fine for a first try. There's plenty paper left from that map! I think next time I'll add card or paper to the back of the accordion book.
I loosely covered the pages with Daniel Smith Watercolour Ground, a material kind of like gesso which makes it possible to use watercolour on 'any' page.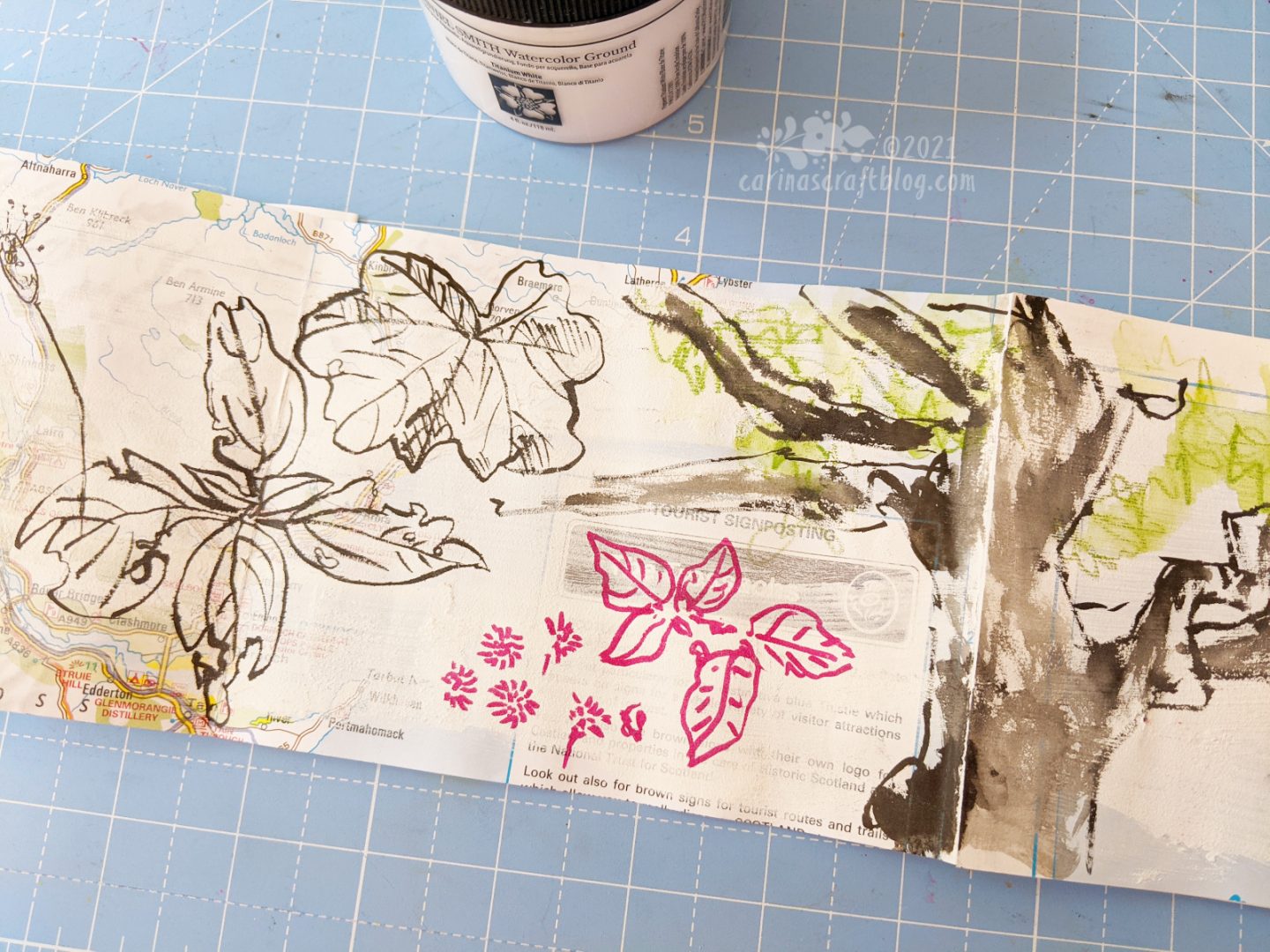 The other morning I gathered my sketchbook and sketching tools and off I went on a sketchy adventure in our neighbourhood. My plan was to use my Lamy Safari fountain pen for the sketching and use the various other pens to add colour and shade. Unfortunately, the Lamy did not work with the watercolour ground surface At All. Dagnammit.
Instead I used a Pentel brush pen for most of the sketching. And to be honest, that pen wasn't super happy with the surface either, but we made it work! :-D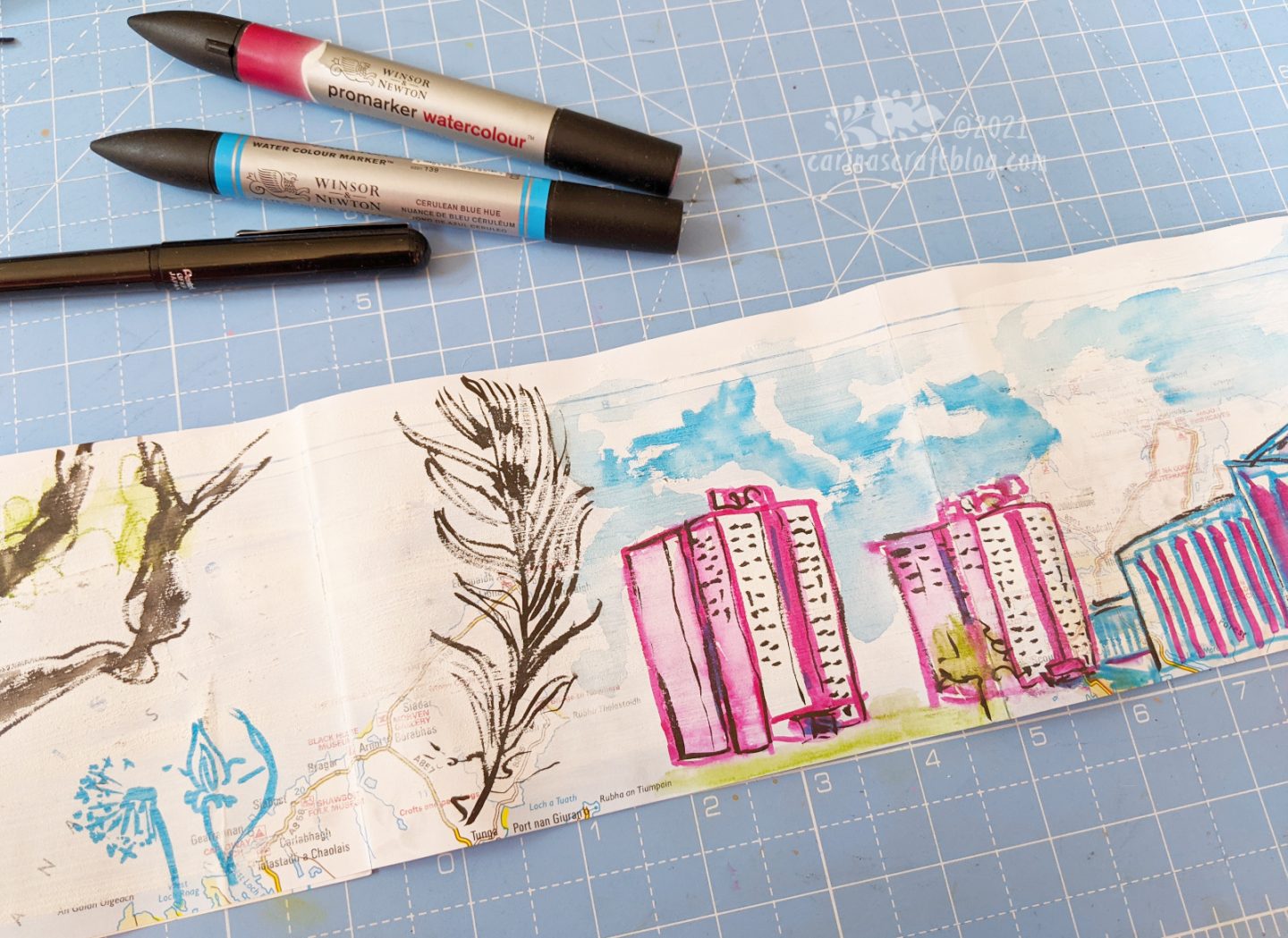 I didn't have any set idea about what I would fill the pages with. I simply went for a walk and draw whatever caught my eye. Flowers, buildings, trees, birds. The fact that the 'sketchbook' is made from an old map made it not feel precious so I felt free to just throw some stuff on the pages.
Using just a few colours, combined with the background looking similar on all the pages, helps pull all those different things together. I really like how it turned out. I definitely want to do it again. Maybe make the 'book' a bit bigger and then have a proper theme for the drawings. Maybe Brutalist architecture in London or something! :-D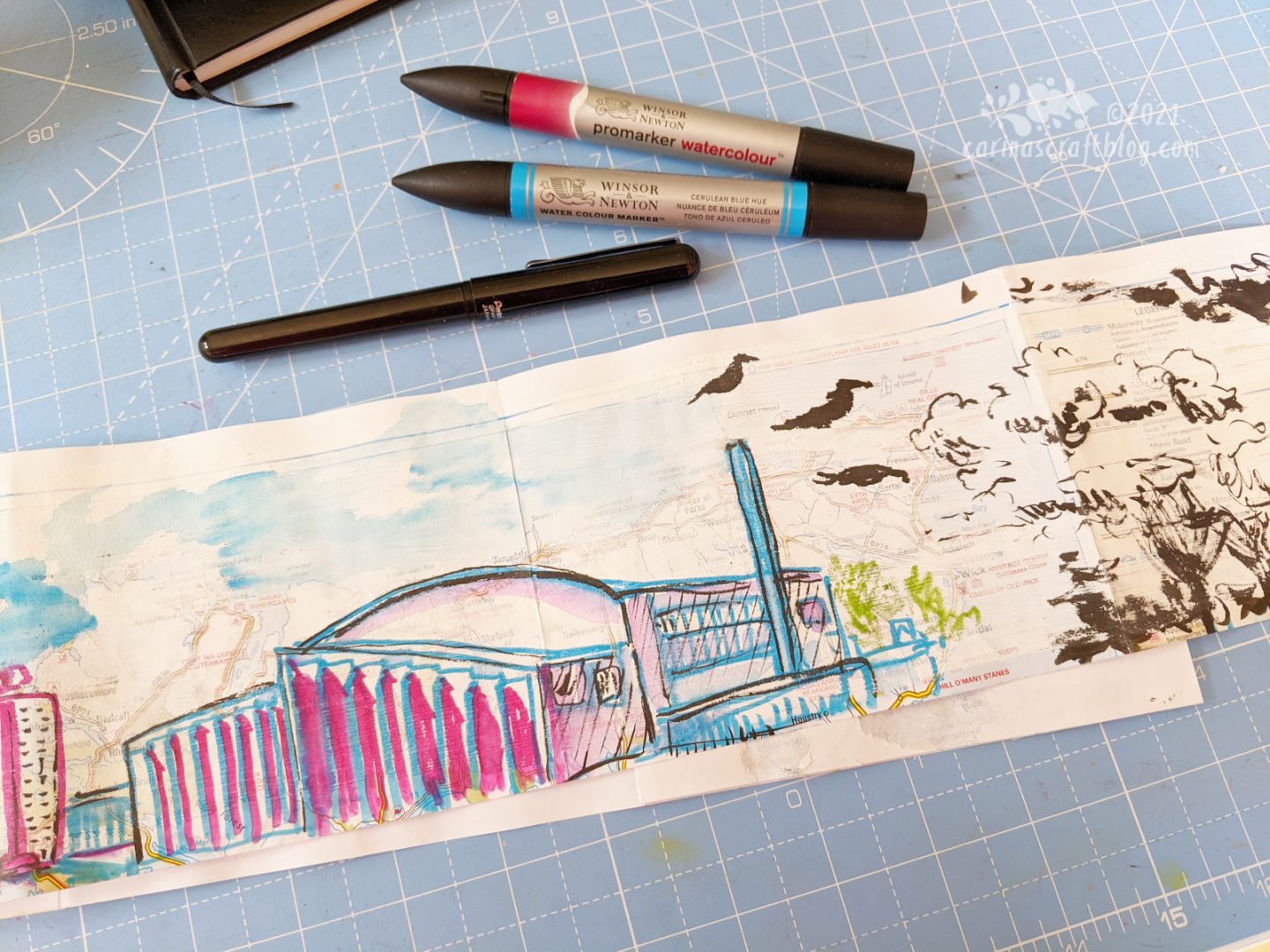 I really like this drawing of the nearby leisure centre. And I like the crows. I wish I could have got a bit closer to draw them but they would have just flown off.