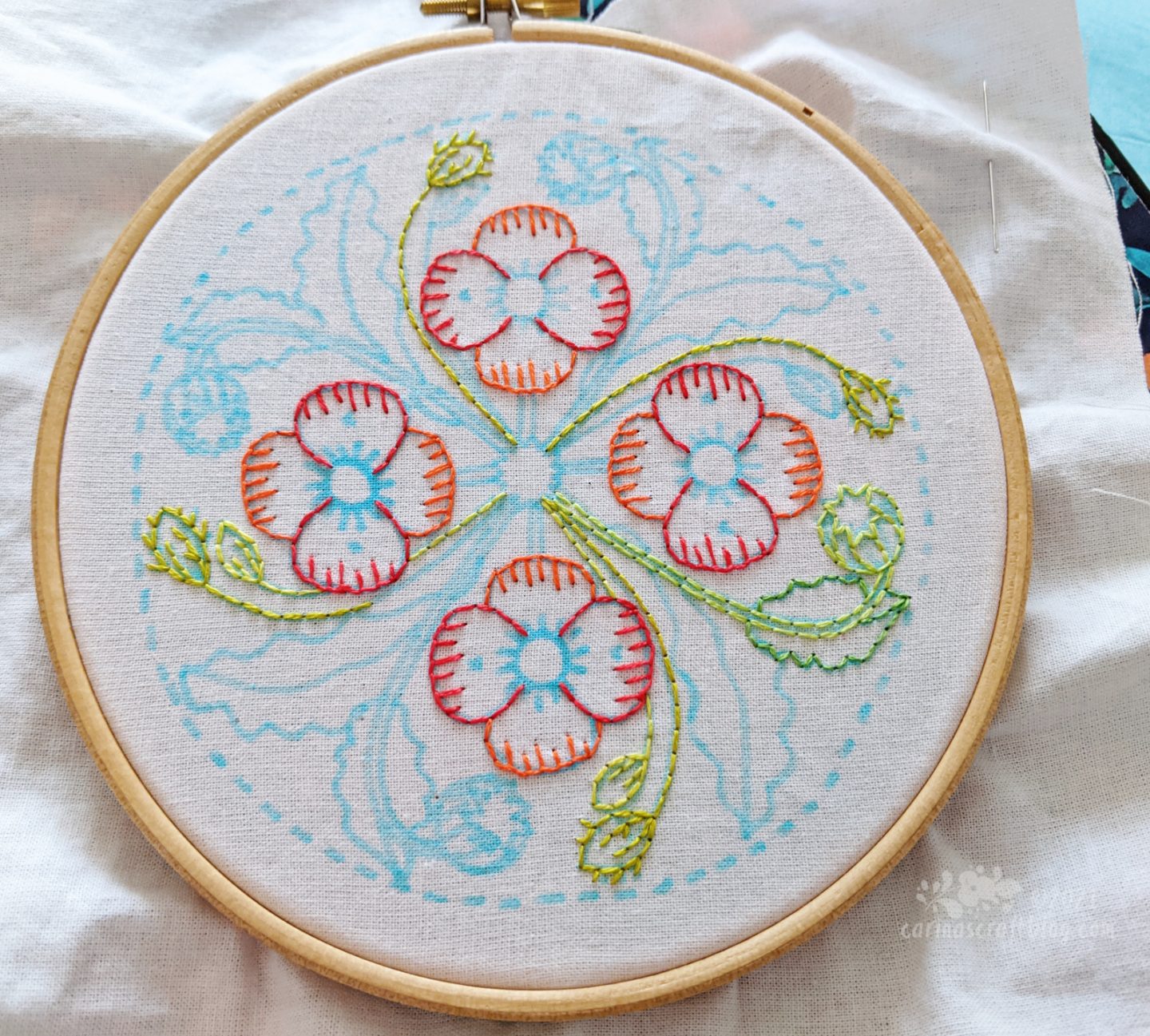 A wee reminder for anyone who wants to join the August Mandala Stitchalong: on Monday the price goes up to £10, so do sign up before then for just £7.00!
One of the patterns is the poppy mandala in the picture. I do love poppies! :-D
I hope you have a lovely weekend! x Carina
Clever Paper Cutouts Transform Architecture and Landmarks into Amusing Scenes.
World's first 3D-printed steel bridge opened in Amsterdam.
Do I want to go to this Polish village that is covered in floral paintings? Yes, yes I do.
Between the Forest and the Sea. Beautiful writing.
How to Make a Triangle Jitters Quilted Dog Bed. Blake has enough beds. Orrrrr does he?!! :-D
A trip through Paris, France, late 1890s.
Artist Recreates Famous Works of Art on the Beach Using Colourful Pebbles.
How to keep track of repeats in your knitting using bulb pins. Clever.
XXL-Edition Compiles All of Frida Kahlo's 152 Artworks in Celebration of Her Life and Work. Published by Taschen. Yours for just £150. I wish I had £150 going spare, I love Frida Kahlo's work!
Celebrating the Knitwear of the Greenham Common Women's Peace Camp. {via}