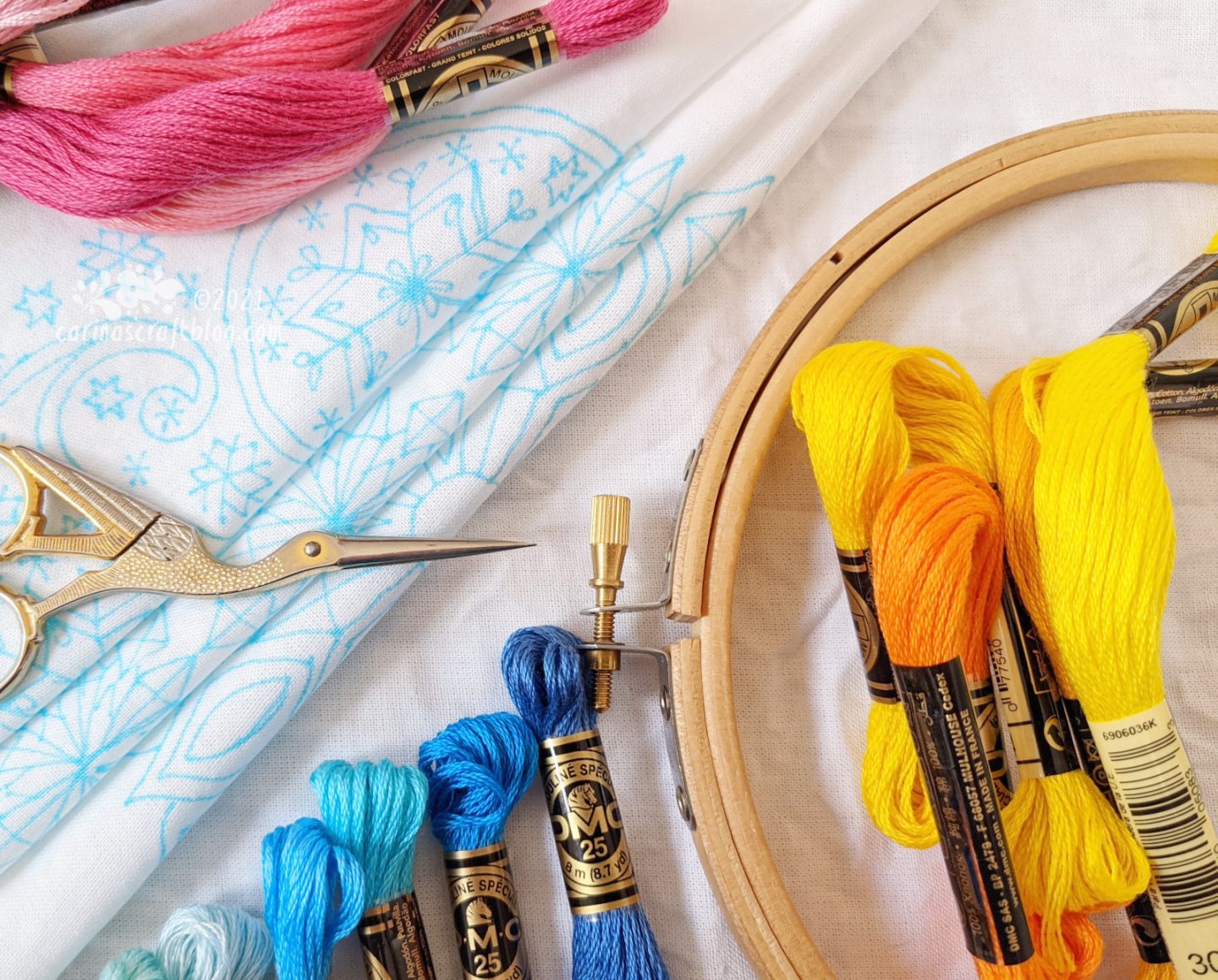 I have drawn the patterns for the November mandalas stitchalong and now I am at one of my favourite bits: picking the colours! :-) More about the stitchalong next week. But I hope it's ok to say this: I'm really happy with the patterns for stitchalong! :-D
I hope you have a lovely weekend! x Carina
Michael Stipe on a New Velvet Underground Tribute Album and Other Projects.
Wanderling knitting pattern. (Please note: this is a link to Ravelry.) Also available on LoveCrafts. I'd make this top if I were better at knitting!
Orbital Planes. Photography Book by Roland Miller Documents the Final Years of NASA's Shuttle Program.
Want to Boost Your Happiness? Learn Something New.
A Song Exploder podcast episode about John Lennon's God.
A Haptic and Hue podcast episode about North Country whole cloth quilts.
If you ever need to add some Lorem Ipsum text but want something a little different, try Cupcake Ipsum. :-)