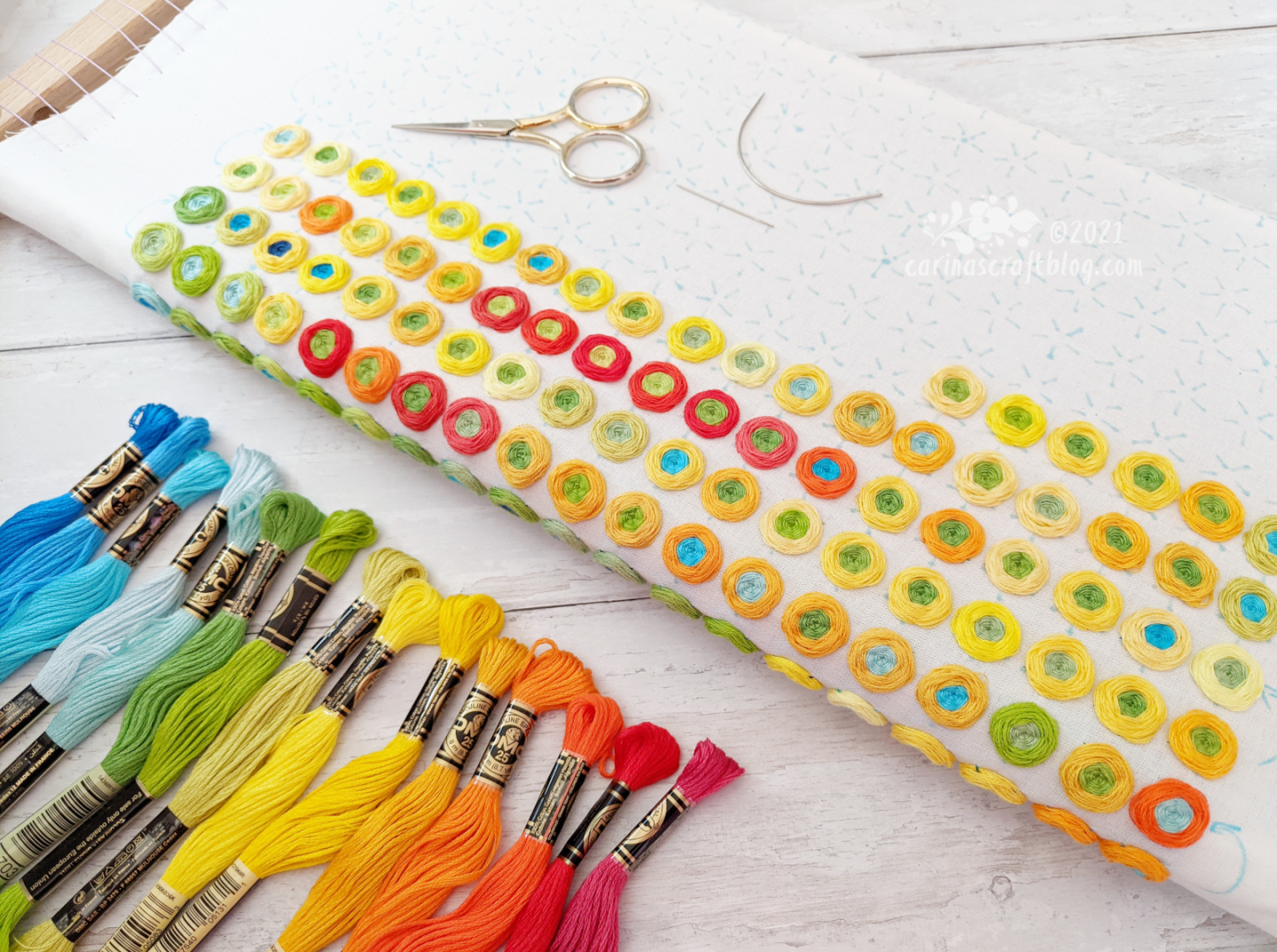 The Temperatures 2021 embroidery is moving along at its own slow pace. Very slow. At the moment I am about a month behind. I had hoped that I wouldn't get this far behind but here we are… I think maybe it's because it is a little bit boring? I mean, it's the same stitch over and over. Although the colours change it just gets a bit repetitive. And sometimes it feels like it takes ages to do just one of the stitches.
Tony has suggested a few times that I should just give up on it. But no. I decided I was going to do this so I'm damn well going to finish it. I got this far already! :-D
I just need a few concentrated efforts to catch up a bit…
By the way, if you want to make a project like this, maybe for next year, you can get my free temperature pattern here.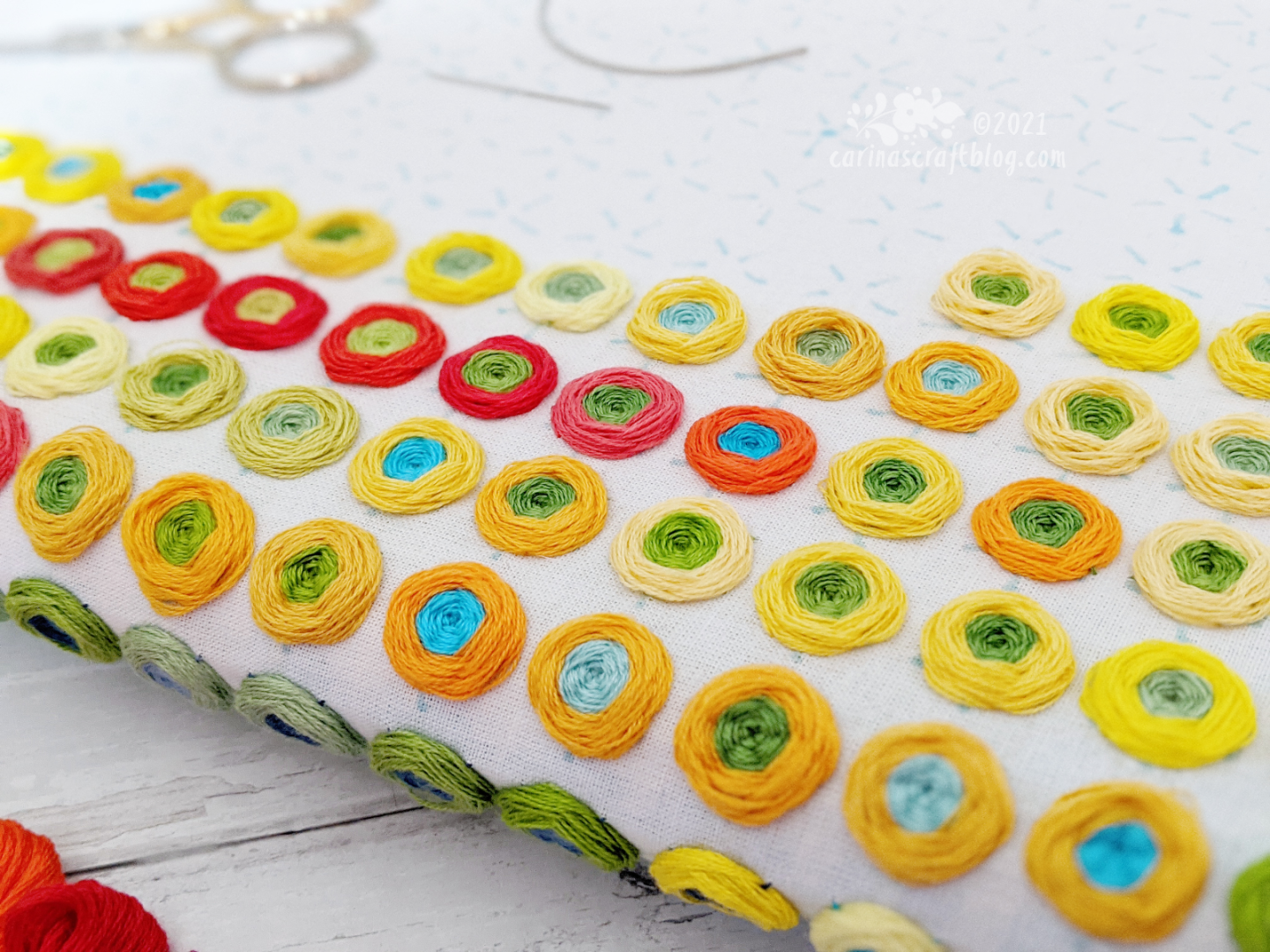 These stitches are so tactile! I love running my hands over them… :-)