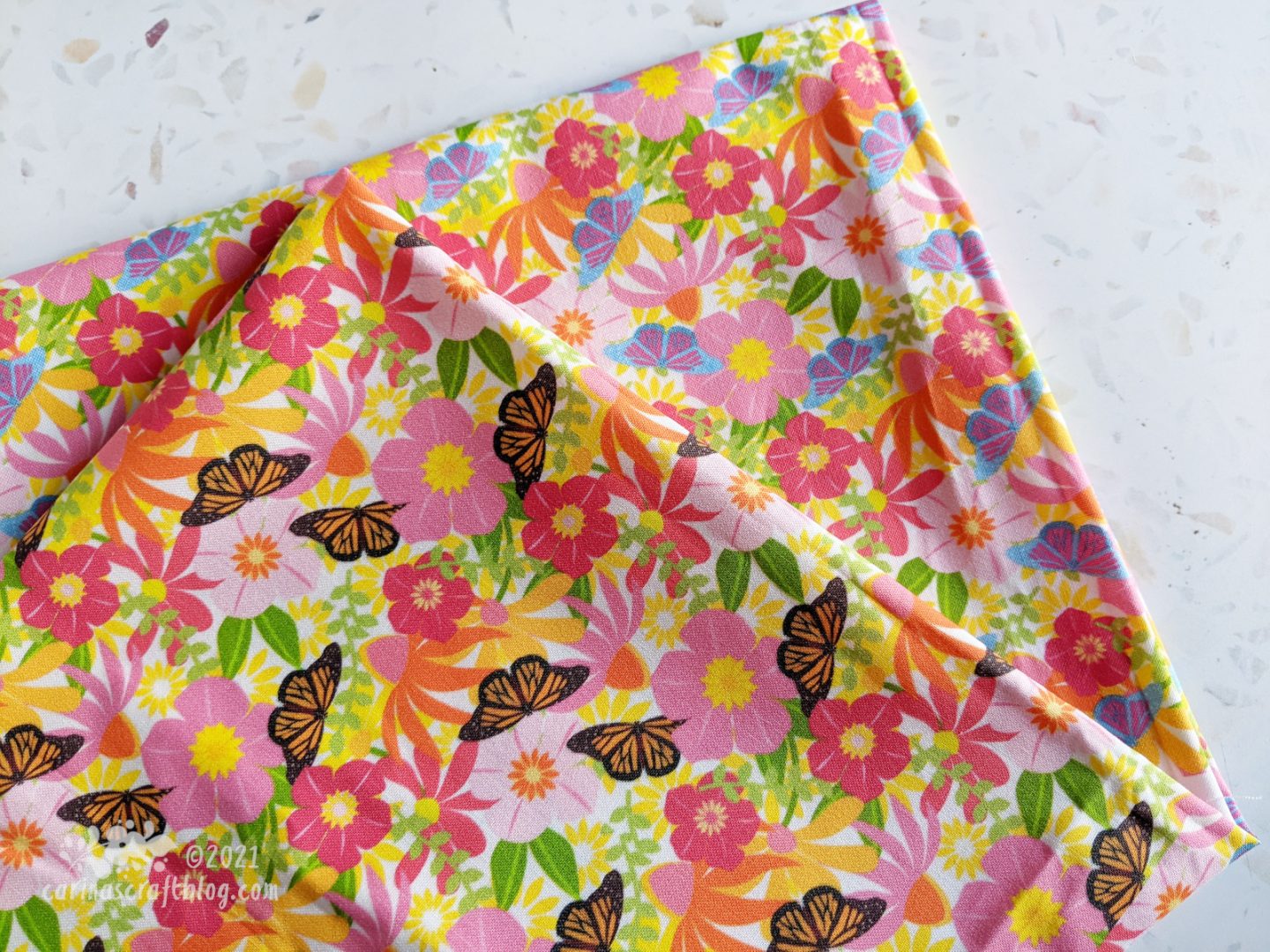 Last year, in August, I took part in a pattern design challenge and one of the designs I made was a floral pattern. My niece and nephew were kind of obsessed with monarch butterflies at the time so I made this version with added butterflies. Actually two versions, one with naturalistic black and orange colours for the butterflies and one with blue and pink butterflies. I had them printed and sent to my sister to keep half and pass half to me when an opportunity offered itself.
That opportunity was: my sister and her gang visited my parents this summer and the fabric was left behind for me. And then I finally brought it home when I visited my parents in November. Sometimes things take a long time! Sure, sure, my sister could have posted the fabric to me but it wasn't urgent and postage US to UK isn't exactly cheap! :-D
Anyway! The two fabrics are now available in my Spoonflower shop if you'd like some flowers and butterflies in your life. :-) Black and orange and here's the blue and pink version.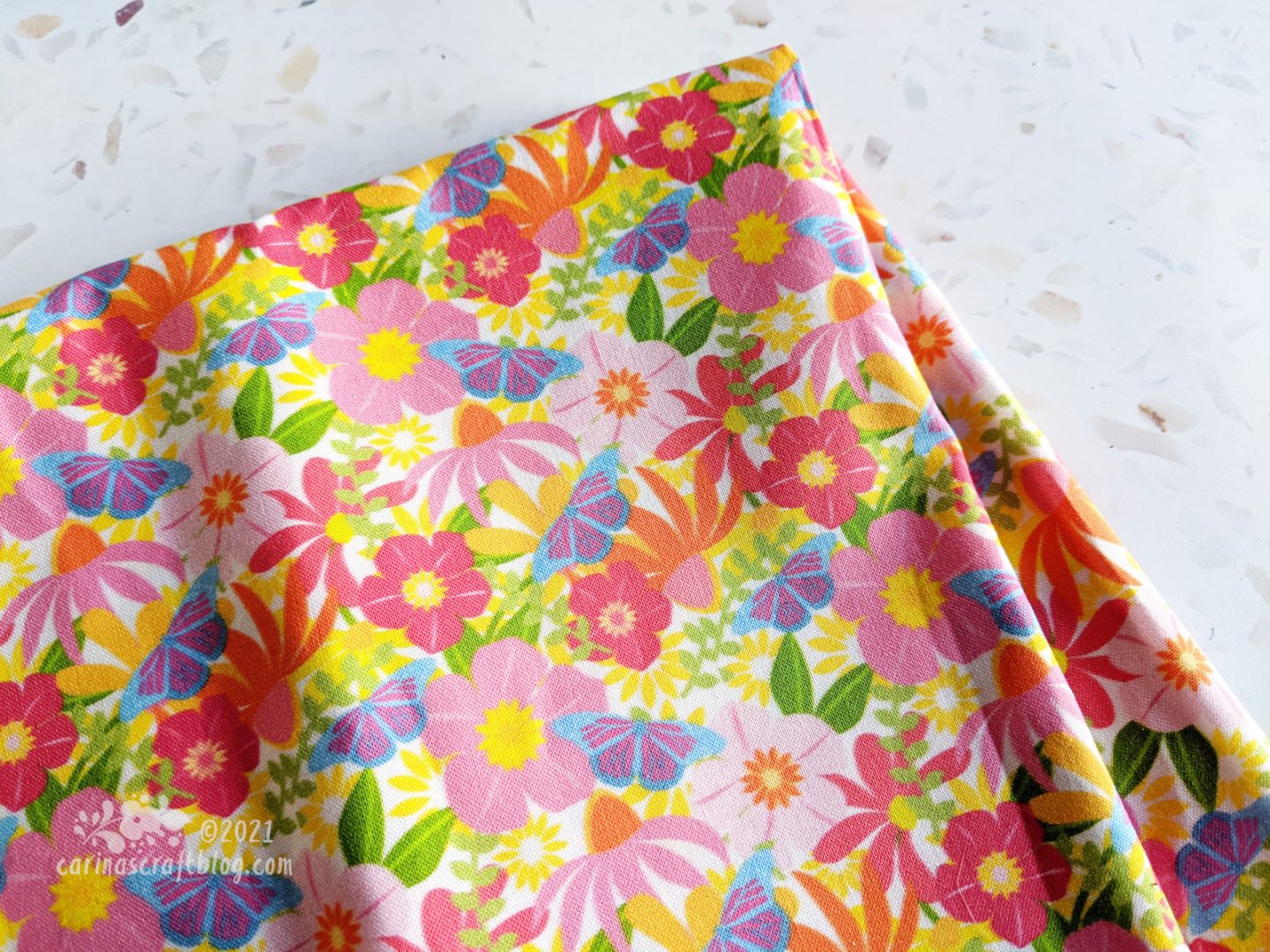 It just makes me happy looking at these fabrics. Full of fun and flowers and colours. What more could you want?! :-)