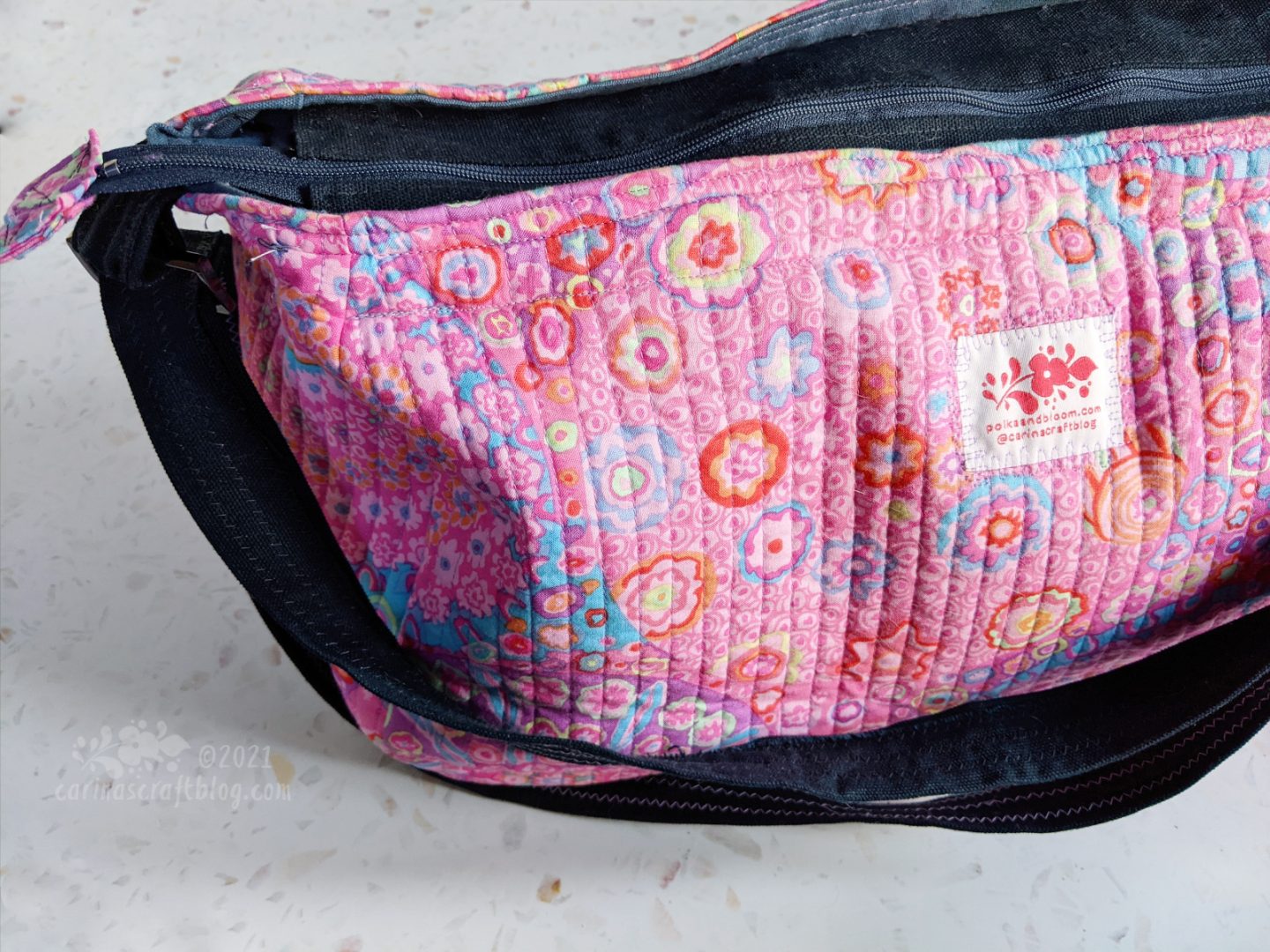 New bag I made before my trip to Denmark. I made it so the dimensions were exactly what was allowed for the bag you can put under the seat on the plane. Although looking at some of the other people's bags, I could maybe have made it a bit bigger. But I also wanted to use it as a (largeish) handbag so it's probably good that it's not too big!
I used the Baker Street bag pattern from Sew Sweetness as the basic template. But I changed the size and used an adjustable shoulder strap instead of two shorter handles as it was in the original pattern.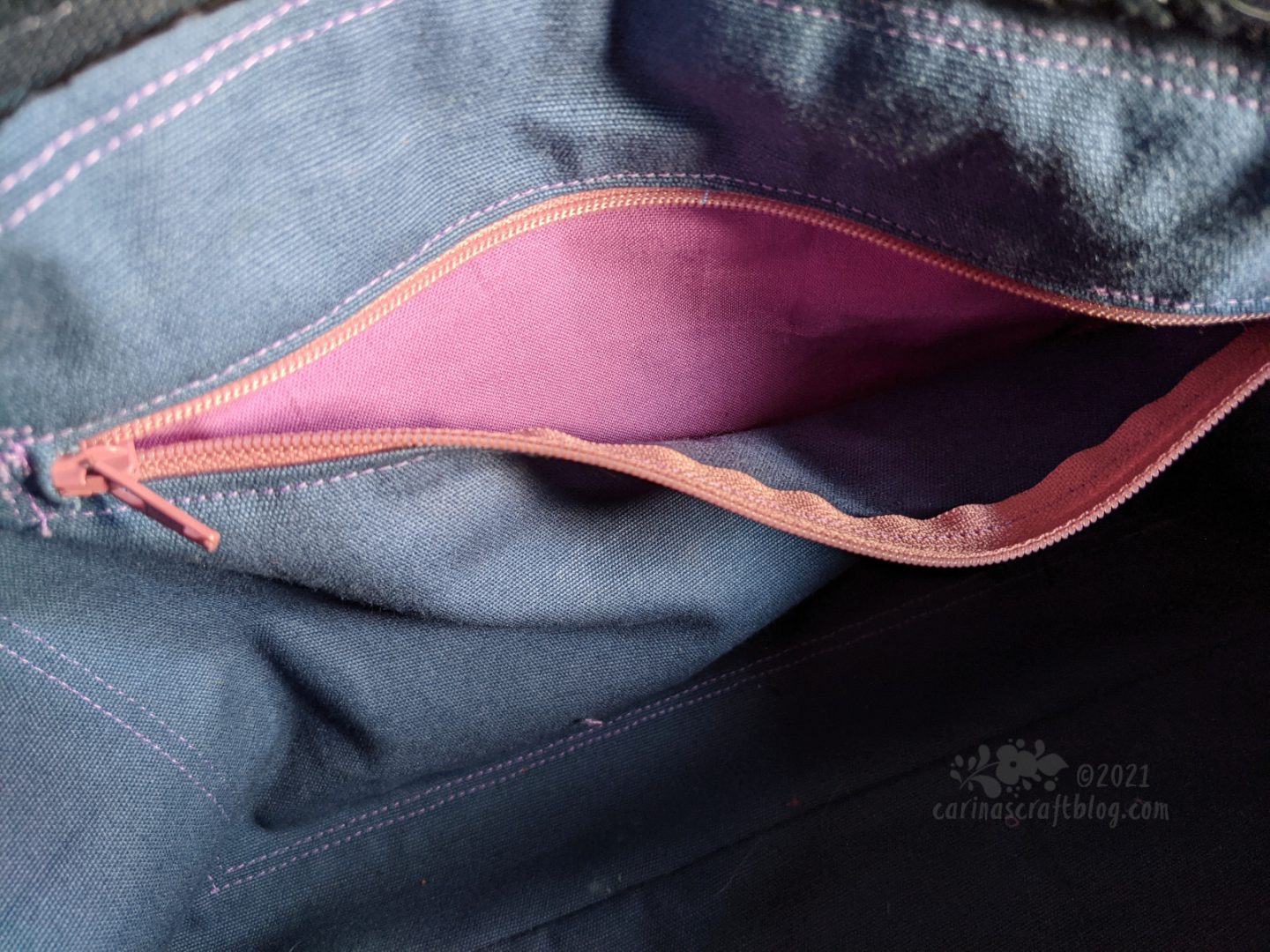 The pockets in the original pattern are also different from the ones in my bag. I added a zippered pocket. I like having a zipper on atleast one of the internal pockets when I make a bag. It just feels a bit more secure. So that's where my mobile and keys go.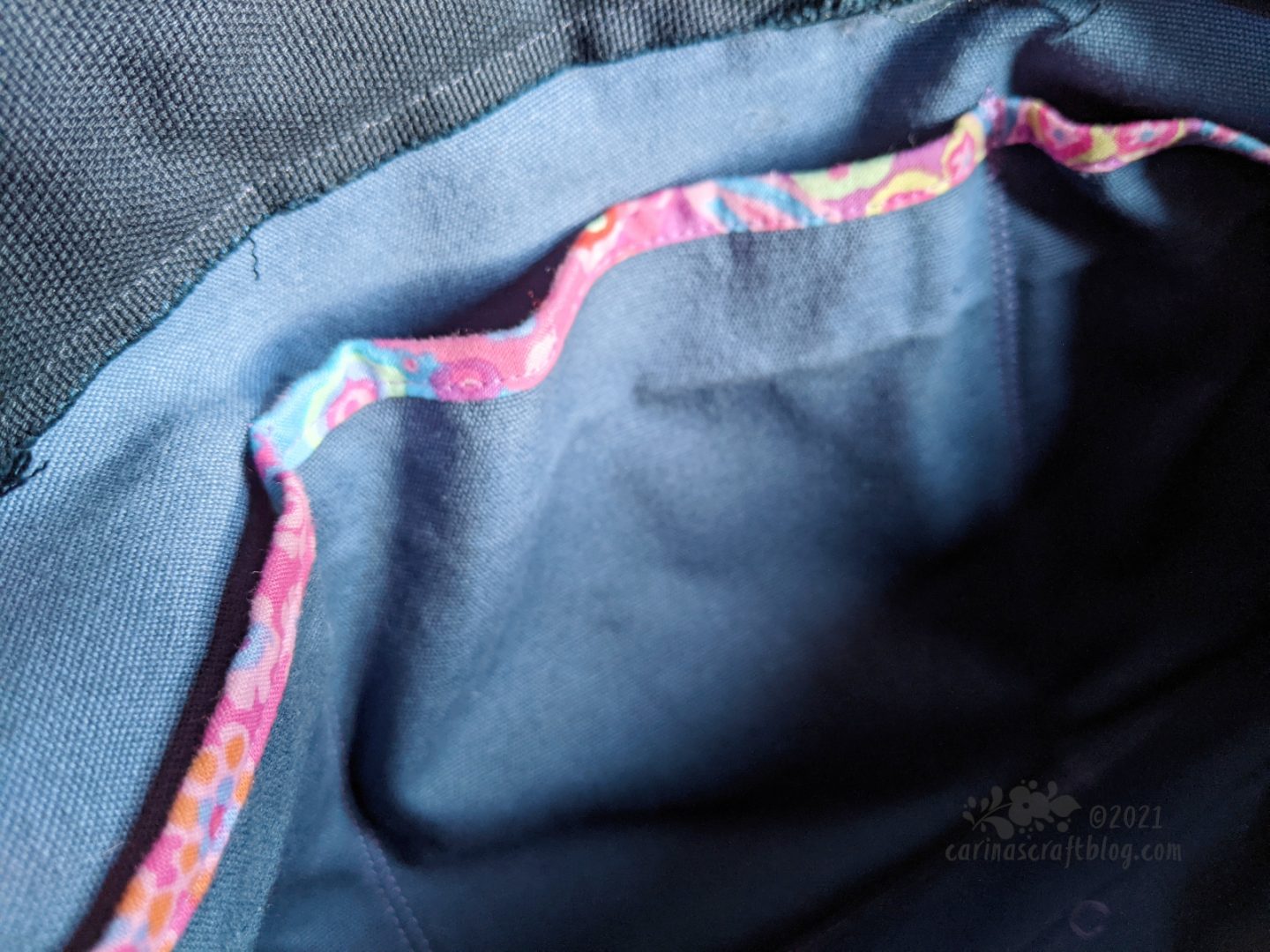 Another change I made is that I have three of these open pockets because my bag is wider than the original pattern. And you know what happens if you have large pockets: you can't find anything, right?! :-D
I added this contrasting edging to liven up the lining a bit. That blue really is very dark. It's a small miracle that it's not already covered in Blake glitter a.k.a. his hairs all over the place!
In case you are wondering, that beautiful exterior fabric is Kaffe Fassett Collective Millefiore Mauve. So pretty!