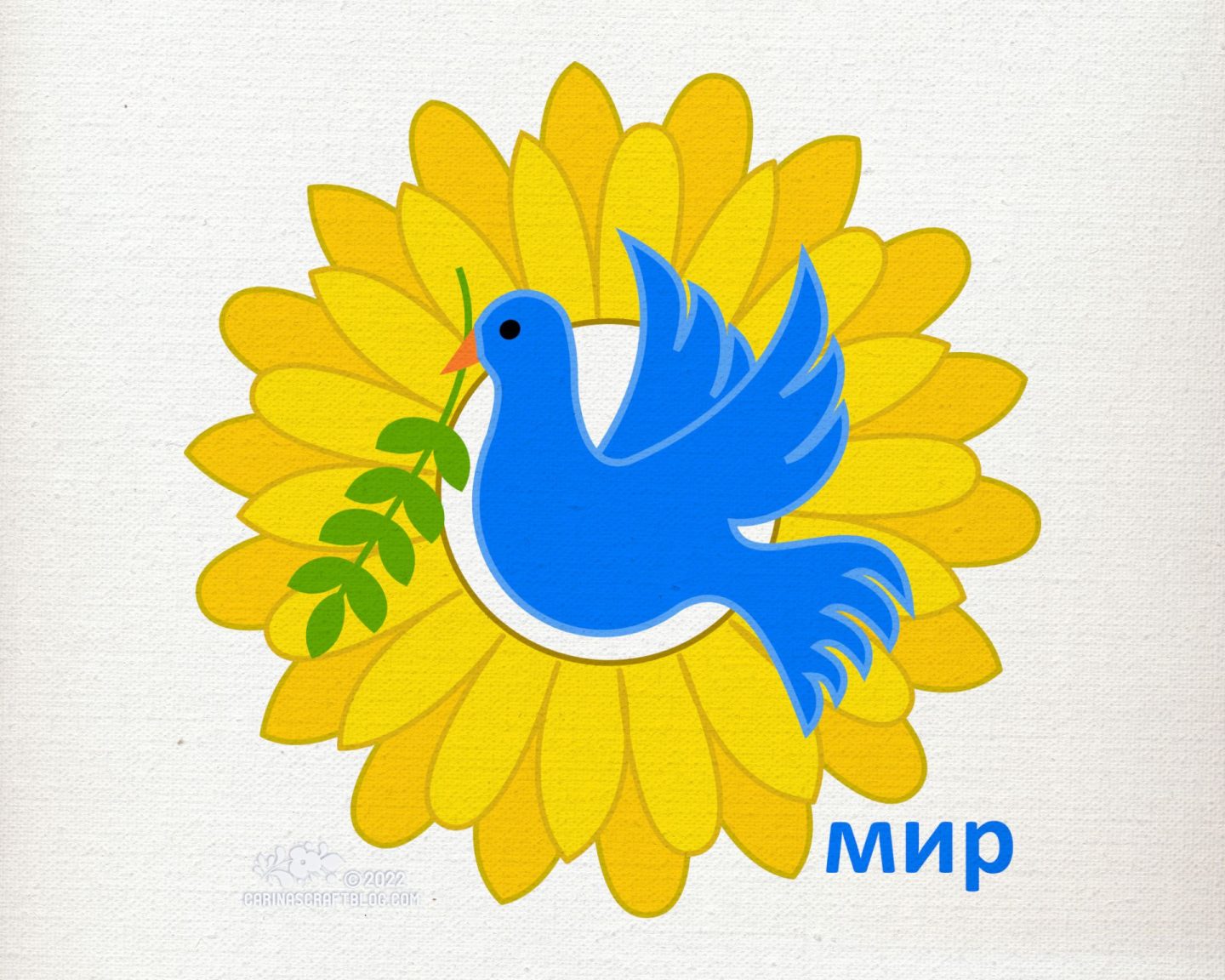 What is happening to Ukraine is terrible and heart breaking. Put1n is despicable. I stand with Ukraine.
I can't stop thinking about it. And wondering what I can do. It feels like I can do so little. But I can make things and so I made this pattern, Peace in Ukraine. You can find it in my shop.
The price is £2.00 with the option of paying more. Which I hope you will do.
I was considering setting the price at £0 + pay what you want but this is a pattern made to collect money for charity and I fear that not everyone, who might download it for free, would make a donation to a charity. So, if you want the pattern, it's £2 plus whatever else you want to pay.
I will cover the Payhip and payment fees, so the full amount you pay will go to charity (apart from any VAT you may be charged, that's out of my hands).
All the proceeds will go to humanitarian organisations working in Ukraine and with people who have been made refugees because of this invasion.
The pattern includes the version you see above and the version below with two doves. There is more than one size of both versions. Please share the link to the pattern with anyone who you think might like it.
Thank you. xx