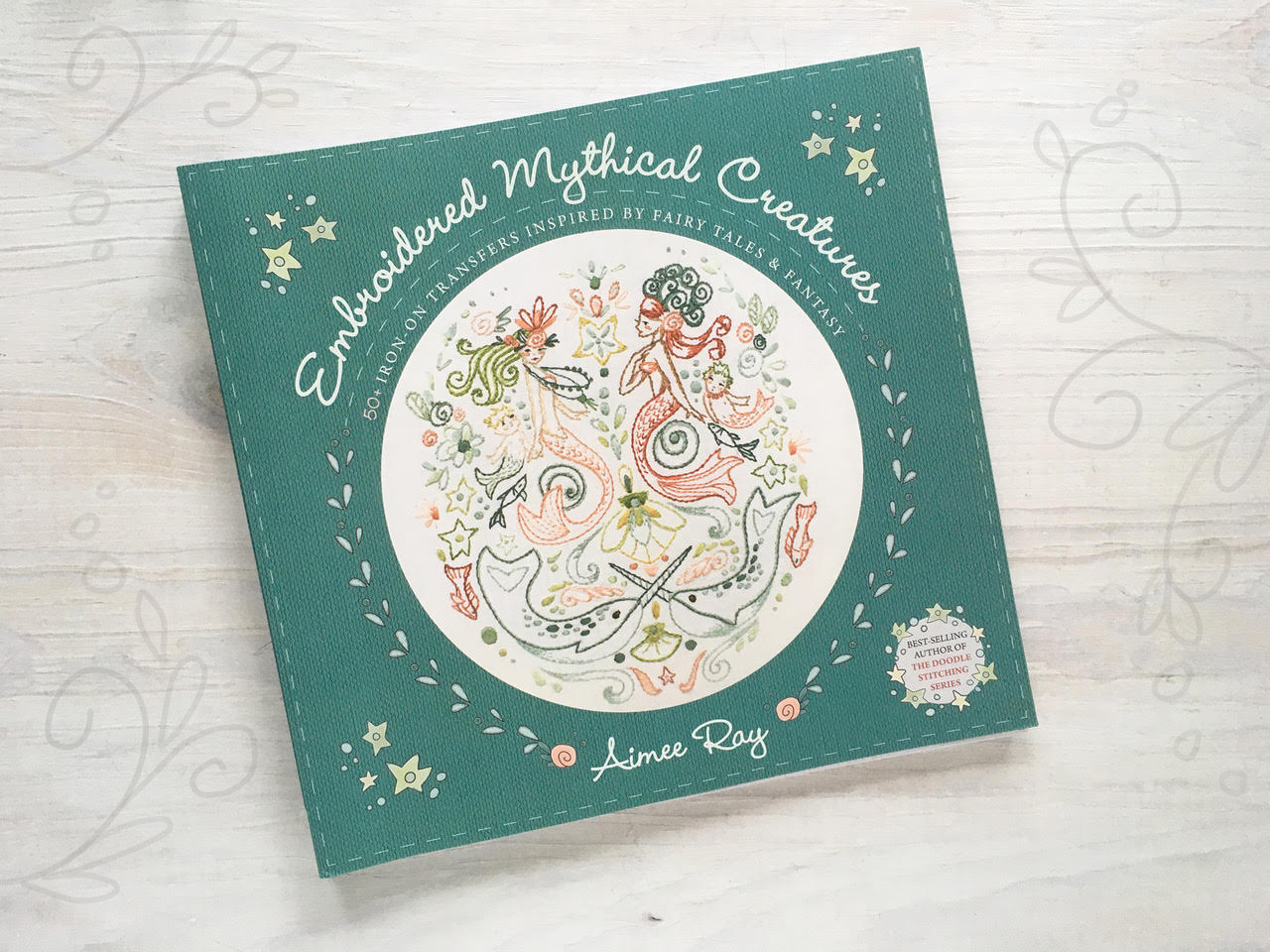 My embroidery pal Aimee Ray has a new book out (available to pre-order) and she asked me to take part in a wee blog tour to celebrate it. Which I'm very happy to do for this fun book full of mythical creatures! :-)
The book is called Embroidered Mythical Creatures* and it is a collection of no less than 50+ designs inspired by fairy tales and fantasy.
It is not a project embroidery book, in fact it only has a guide for colours and stitches for the embroidery on the front cover. It is a collection of iron-ons that you can stitch in any way you fancy. :-)
The book has an introduction on how to get started with embroidery and a fairly large stitch library that you can use in the designs.
In the collection you will find unicorns, dragons, fairies, foxes with wings (so adorable! visit Aimee's blog to download the fox for free), the Green Man, mermaids and many many more.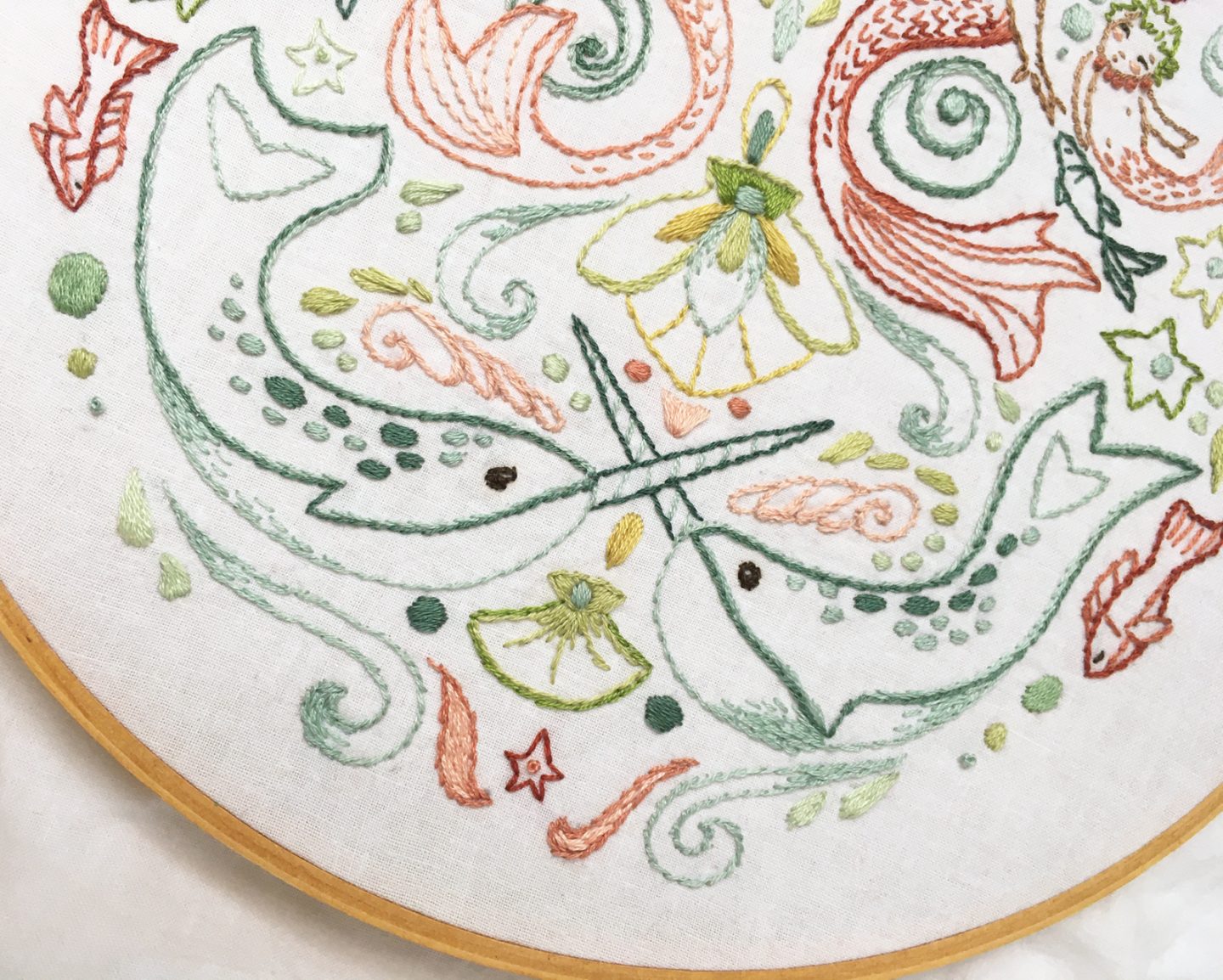 I love that there are narwhals in the design on the cover. They are of course not mythical creatures but they make me chuckle because it's not that long ago that Tony told me that for a Very Long Time he had thought that they were made up! :-D
The designs are in Aimee's inimitable style. Really cute and fun.
If you are already a fan of Aimee's work, you'll absolutely dig this book. And if you are not a fan already, you might want to check out some of her other books as well, among others the Doodle Stitching book series which is fab.
Over on my Instagram account @carinacraftblog I am giving away a copy of the book, so do check that out if you're feeling lucky! :-)
Here is the rest of the blog tour (and more chances to win a copy of the book):
March 1 Jo Avery
March 2 Benzie Design
March 3 Wild Olive
March 4 Carina's Craft Blog
March 7 Aimee's little dear Patreon page // Snuggly Monkey
March 8 Cozy Blue Handmade
Here are a couple of the designs from the book to give you an idea of the collection.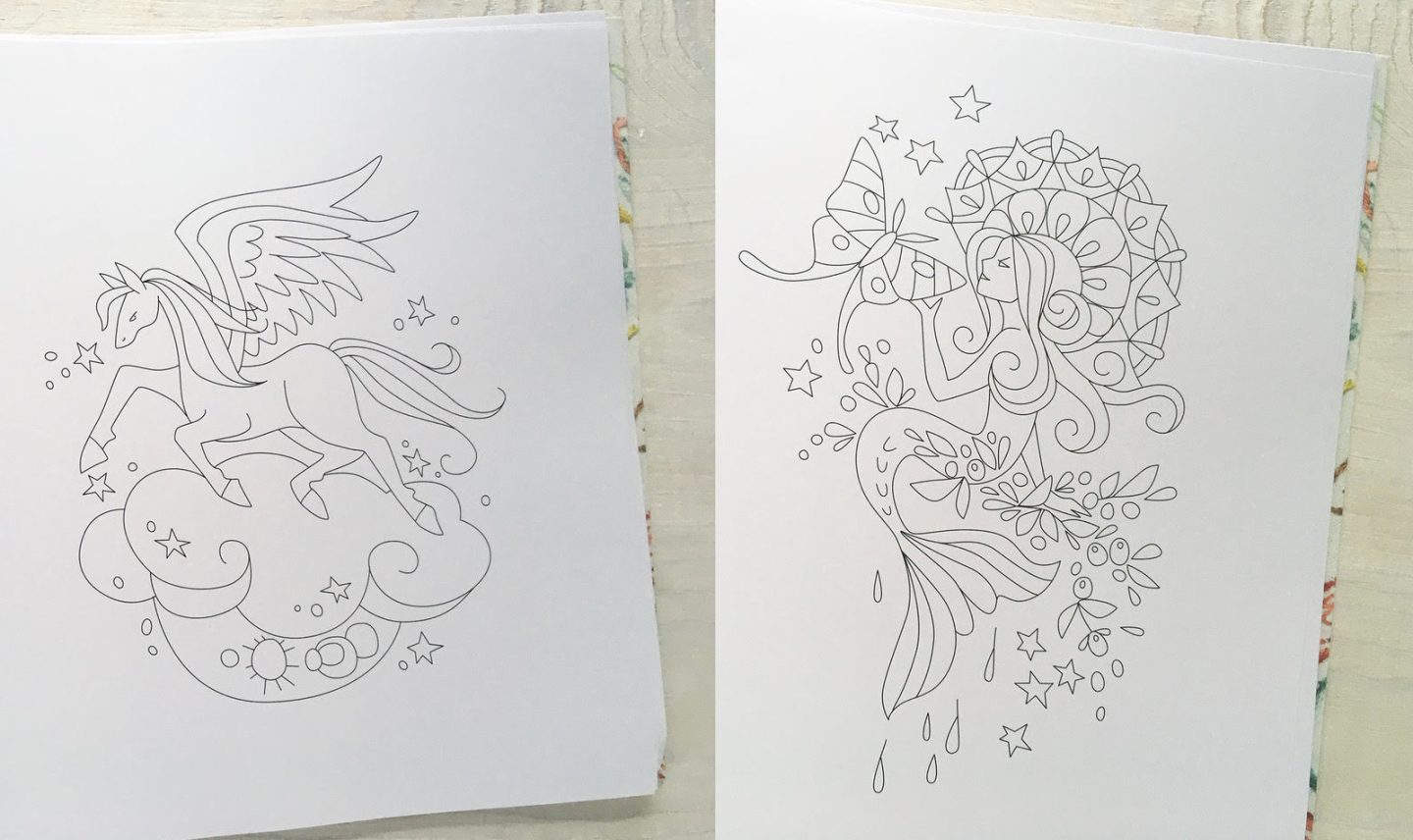 *bookshop.org affiliate link